Charles Payne had a respectable career as an analyst on Wall Street before he made the transition to television and became a contributor and later a host on Fox. In that time, his expertise has come under scrutiny, and he has been at the center of at least one major controversy.
The major controversy in question is the sexual allegation leveled against him in July 2017 which left a sour taste in his mouth and that of his fans and those of Fox Business Channel. While Charles still maintains his role at the channel, the allegations did have some notable implications, all of which we cover in an in-depth look at his life in the spotlight.
Charles Payne Served in the US Military Before Wall Street
Charles Payne was born in New York on the 15th of November, 1960. Not much info is available about his family and background growing up. At the age of 17, he enlisted in the United States Air Force and served as a security policeman at the Minot Air Force Base in Minot, North Dakota. While still in service, he attended Central Texas College and subsequently, Minot State University.
Payne's career on Wall Street kicked off sometime in 1985 at E.F. Hutton, a stock brokerage firm where he worked as an analyst. Six years after, in 1991, he founded the Wall Street Strategies, an independent stock market research firm. He remains the CEO and principal financial analyst of the firm to date.
In 2007, Charles Payne made his first foray into mass media when he released his first book, Be Smart, Act Fast, Get Rich: Your Game Plan for Getting It Right In The Stock Market. In the same year, he began appearing on Fox Business as a contributor to provide insight into the financial market.
Great comments and observations @bevhallberg https://t.co/feBkcdr1V4

— Charles V Payne (@cvpayne) July 24, 2020
The success of his multiple appearances led to him getting a show of his own called Making Money in 2014. The show has equally been a success, becoming the number one program in its timeslot. Following the expiration of his first contract with Fox in 2017, he signed another multi-year deal in June 2017.
The Scandal That Nearly Ended His Career in 2017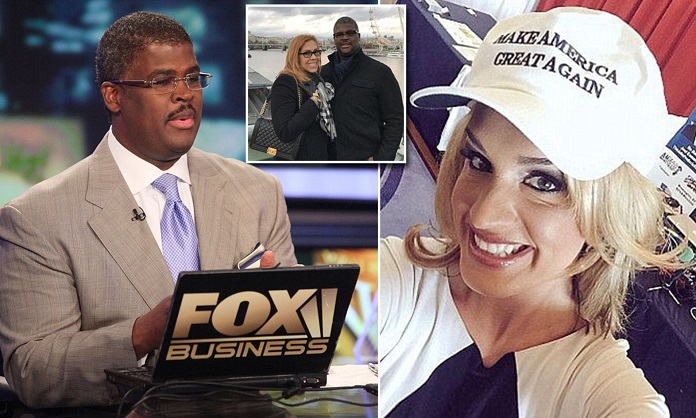 Charles Payne is no stranger to scandals. Before his 2017 rape allegation, there was a controversy in 1999 that led to him paying a civil penalty of $25,000 for failure to disclose that he received payments from members of the Wall Street Strategies to promote their stock. These share prices later turned out to be worthless.
In June 2017, shortly after signing his new Fox contract, Charles faced what was possibly the biggest and most damaging scandal of his public life.
The Accusation
Charles Payne was accused of sexual harassment and rape by a former girlfriend and network guest, Scottie Nell Hughes. Scottie, who is a journalist and political commentator, claimed Payne forced his way into her hotel room in July 2013.
The incident became the start of a three-year forced sexual relationship in which she kept her silence in exchange for increased appearances on Fox News and Fox Business. Charles also allegedly promised to help her land a contributor contract, a lucrative role that pays six figures a year. She made over 240 appearances at both channels as an unpaid contributor.
Following the revelation of the accusations, Payne vehemently denied rape. He did admit, however, that he and Miss Hughes had carried on a three-year affair, which ended in 2015.
Scottie Nell Hughes went on to file a lawsuit against the network, claiming that Fox had blacklisted her and shortened her screen time after she reported Payne and his actions to them. In response, Fox claimed the affair was consensual, with Scottie willfully participating in exchange for favors.
In her suit, she alleged gender-motivated violence, gender discrimination, retaliation, and defamation against Payne and Fox News.
The Consequences
Despite the size and coverage of the allegation, it has had minimal impact on Charles Payne's career. While Fox suspended him after the accusations made the news, he has since returned to the position, spending less than two months away.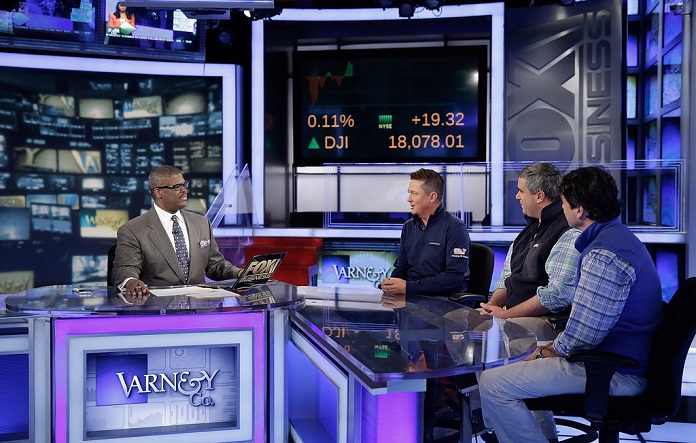 Scottie Hughes, on the other hand, had a mixed result with the lawsuit. Most of her claims got dismissed, particularly her gender-motivated allegations. However, her failure to hire and retaliation claim was allowed to proceed. It resulted in a financial settlement in May 2018, with Fox agreeing to a deal worth $10 million with her and 19 other individuals.
Professionally, Scottie has moved on to join RT America as an anchor. She is also the host of a daily news show, NEWS VIEWS HUGHES. However, there has been a sudden decline in bookings across cable news networks. She has also been taken out of consideration for positions in the Trump administration.
Before the incident, she was a potential member of the American president's administration. Scottie had been a strong vocal advocate for Donald Trump during the 2016 US Presidential election.
Charles Payne Has Been Married to Wife Yvonne Since 2004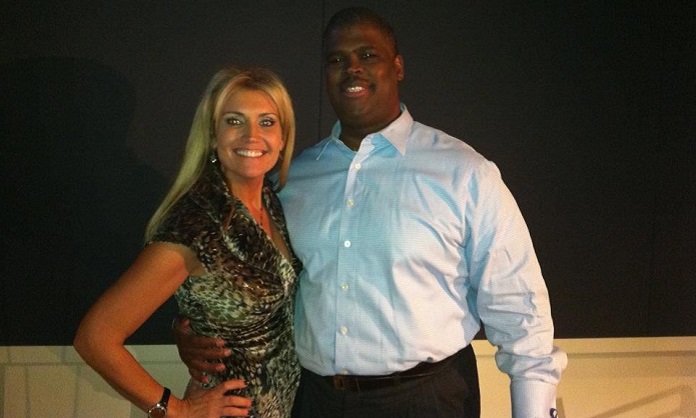 Charles Payne's wife, Yvonne Payne, is an American writer and author of the novel, Kritsotopoula: Girl of Kritsa. We don't know much about her background and personal life. But we know that she met and began dating Charles in the 80s. They welcomed their two children, a boy, and a girl, before deciding to make their relationship official by getting married in 2004. The family resides in Teaneck, New Jersey.
When Yvonne was younger, she suffered from ventricular tachycardia, a condition whereby the heart beats at a faster-than-average rate. In 2012 however, she underwent successful surgery for a heart transplant. The family of the child actress, Sammi Kane Kraft, who died in a car accident, donated the organ to the Fox host's wife.
The 2017 allegation against Charles Payne had a minimal lasting impact on their marriage, publicly at least. While Yvonne never made any public comment regarding the incident, her husband made a public apology to her and his children after admitting to the affair.
There is, however, also wide speculation that Yvonne reportedly contributed to Scottie's ban from Fox News. She supposedly noticed and got upset at Scottie and Charles' flirty interactions at his birthday party. She informed the former head of programming, Bill Shine, who later barred Scottie from appearing on Fox News and Fox Business.