The skilled and talented American actor, Charlie McDermott made his first appearances on-screen at a young and has since worked steadily, perfecting his craft. He has been able to make several film and television show appearances that have also helped him garner many followers on social media.
Now an adult, McDermott has not relented in pursuing his dreams as he continues to maintain his relevance as an actor. With roles in The Middle, Instant Family, and Unbelievable, among others, it is apparent that his career is as thriving as ever.
Charlie McDermott Started To Chase His Dreams As A Teenager
From his days in high school, Charlie McDermott started to nurse the idea of making it big as an actor. He eventually abandoned his studies at Salesianum High to move down to Los Angeles in pursuit of an acting career when he was 16 years old.
After seeking out several roles in both TV and movie production, he made his first on-screen appearances in 2004 in the television series, Windy Acres, and the movie, The Village. His excellent performance in both productions landed him other small roles in productions like Franklin Charter (2005), Disappearances (2007), The Office (2008), and Generation Gap (2008) among several others.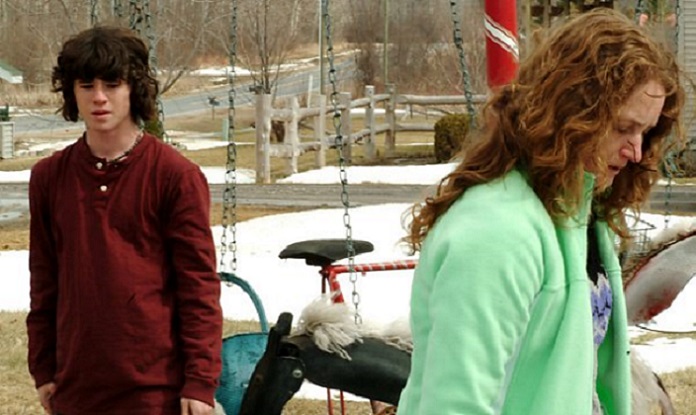 However, it was his role as Troy Eddy Jr, in the 2008 film, Frozen River that earned him his first award nomination; he was nominated by the Independent Spirit Award Film Association and it was for the category of Best Supporting Actor. More so, he was cast in this film alongside his cousin, James Reilly, who also proved his acting prowess in his role as Ricky.
Within the same period, Charlie McDermott also featured in the film Sex Drive as Andy. He also landed several cameos in television shows like Safe Harbor, Medium, Little Hollywood, and Private Practice.
Appearing In The Popular TV Series, 'The Middle' Launched Him Into Fame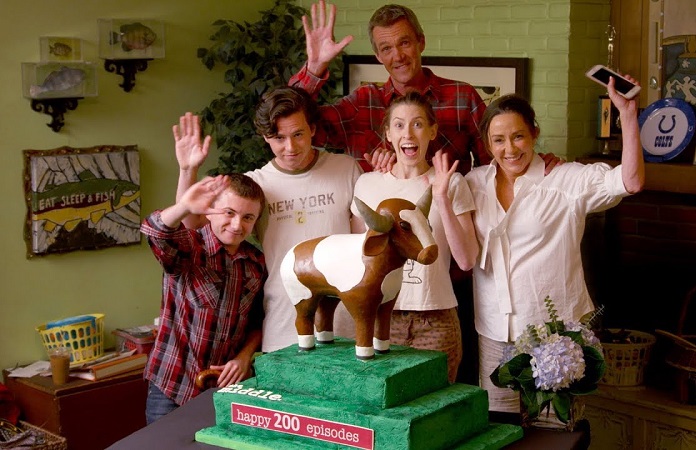 The upcoming actor got his big break when he landed a main role in the TV series, The Middle, a multiple award-winning comedy series which ran from 2009 to 2018. He played Axl Hecker in the series and was featured in a total of 215 episodes; he even directed one of the episodes of the TV series.
According to the actor, when he initially came on board as a cast member in The Middle, he had a skeptical mindset and approach. He did not want to get too comfortable in a hurry as he was haunted by the fact that the show could wrap up at any moment, just like an ABC pilot he did some time in 2008 that was never released as it got canceled prior to its completion. More so, he revealed that it was his parents that got him the opportunity and he even had to forfeit college to be on set, which further increased the tension on him.
Eventually, when the show had gone on for 4 successful seasons, McDermott started to relax more on set knowing that the audience loved what they were doing as seen in the critical acclaim the TV series recorded. The Middle went on to air until its 9th and final season which spanned from October 2017 to May 2018 before the curtains were drawn on it. Though the decision was met with mixed feelings by both the cast and fans, the executive producer of the series, Eileen Heisler, believed it was better to leave when the quality of the show was still good than staying longer than necessary onscreen.
Charlie McDermott Has Appeared In Other Notable Projects Apart From 'The Middle'
Since his first appearance in The Middle, Charlie has gone on to feature in several other remarkable films and TV shows over the years. In the year 2010, he was seen in the films – Morning, in which he played the character of Jesse, and Hot Tub Time Machine where he played Chaz. He was also featured in the TV movie, Bond of Silence as Ryan Aldridge. He was later seen in Slow learners (2015) and in an episode of Future Man as Young Barry Futturman in 2017.
In the last couple of years, the actor also made resounding progress in his career with his appearance in the 2018 film, Instant Family in which he played the role of Stewart. The movie turned out to be a big hit, grossing up to $120.6 million in the box office from a budget of $48 million. It also received a lot of positive reviews from the audience with a score of up to 81% on the Rotten Tomatoes site.
The next year, Charlie was also part of the horror film, Countdown where he played the character, Scott. The movie which was made on a budget of $6.5 million went on to gross as high as $48 million in the box office. That same year, the actor landed a recurring role of Ty in the TV series, Unbelievable.
The Young Actor Has Raked In Millions From His Career
Since Charlie McDermott joined the entertainment industry in 2004, he has starred in several top-notch movies and TV shows. This did not only bring him fame but it also enriched the young actor.
Although the actual amount he earns per screen appearance is yet to be confirmed, a source has it that he makes up to $330,000 per year as salary. As of 2020, the actor is also believed to have amassed up to $2 million as his net worth.
He Was In A Relationship With Actress Shelby Young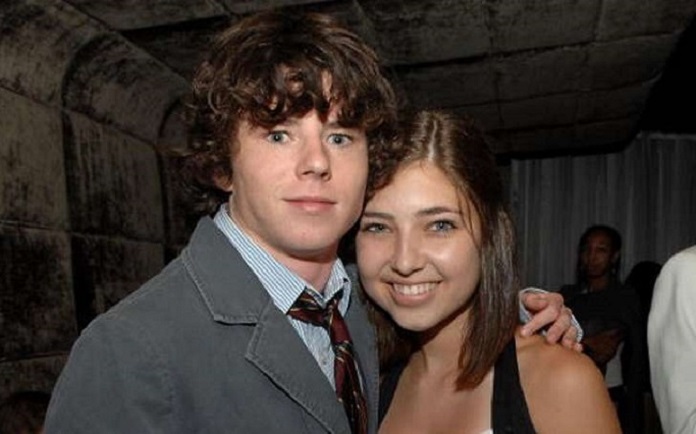 Charlie McDermott is among the many celebrities who broke the hearts of their fans with their failed relationships. His heavily publicized relationship with Shelby Young was one that many hoped would have a happy ending. Shelby is an American actress recognized for her roles in Nightlight and The Social Network.
While it is a bit difficult to determine when the former couple first met, there are claims that they met sometime in February 2010. As a result of being celebrities, their relationship practically had no boundaries with the cameras, and with the level of publicity they had during that period, many of their fans thought what they share would blossom into a forever relationship. Sadly, their relationship hit the rocks not too long after it started, and to date, there are no revelations on what caused their split.
Charlie McDermott Is Currently A Married Man
After his split from Young, the talented actor was not linked to any other lady for a while. However, it is known that he got married to Sara Rejaie in 2017. No details are available with regard to how their love story started; neither have they made any information about their marriage public.
There is also little information about Sara and the only known fact about her is that she collaborated with her husband to release a short TV movie titled Layla in 2018. The movie featured actress Carmina Garay who is notable for her appearances in movies like Deadcon, PEN15, Biohackers, and The Conners among others.