Charlotte Le Bon belongs to the realm of foreign actors who are making waves in Hollywood. The Canadian lady first started out as a model, which she absolutely detested, before going on to become a popular TV personality in France. These days, Le Bon is a fast-rising actress and has featured in several highly-acclaimed English and French language movies. She has also shared the screens with heavyweights such as Dame Helen Mirren, Christian Bale, Joseph Gordon-Levitt, and Idris Elba. Le Bon may not be a household name in Hollywood yet, but she is certainly on her way.
Who is Charlotte Le Bon?
Charlotte Le Bon was born on the 4th of September 1986 in Montreal, Quebec province, Canada. She grew up in Canada and studied visual arts in school. Le Bon made her first foray into the showbiz world, as a model, at the age of 16. Her modelling career took her all over Canada as well as to cities such as New York and Tokyo. The young lady later discovered that most of the offers she received were from Paris, France, and she accordingly relocated there in 2011. Le Bon spent a total of eight years as a professional model. She has since stated that she really hated modelling, and the fashion business because most people in it are arrogant and tend to carry themselves as superheroes or gods.
Movies and TV Shows
Charlotte Le Bon got the opportunity to leave modelling in 2011 when a Canal+ staff saw a picture of her doing an ugly, silly face with her tongue hanging out. The staff got in touch with her and two weeks later, she landed her first screen role. This was on the Canal+ pop culture news show, Le Grand Journal, where she wrote and performed nightly parodies as the show's weather girl. Le Bon's silly sketches made her quite popular in France and she has since gone on to feature in other TV shows such as Le Petit Journal, Le Debarquement, and Hubert and Takako. Hubert and Takako is a French animated comedy series about a pig and the pesky fly who insists on being his friend. Le Bon voices the role of the pesky fly, Takako.
Charlotte Le Bon's career has not been restricted to the TV screens. She has also appeared in movies such as Asterix and Obelix: God Save Britannia. Mood Indigo, The Big Bad Wolf, The Marchers, Yves Saint Lauren, The Hundred Foot Journey, The Walk, The Promise, and Iris. The Hundred Foot Journey is a foodie dramedy produced by Oprah and directed by Steven Spielberg. The movie revolves around the battle of wits between two restaurants in a French village; one is run by an Indian family while the other is a Michelin-starred establishment. The movie featured distinguished British actress, Helen Mirren while Le Bon played the role of her sous-chef. The Montreal native has since disclosed that it was very inspiring working with Dame Mirren and that she hopes to be as powerful as her someday.
Family Facts
Charlotte Le Bon hails from a background of working actors. Her father's name is Richard Le Bon while her mother's name is Brigitte Pacquette. It seems that her parents were never married as the actress grew up with her mom and her stepfather, Frank Schorpion. LeBon's mom and stepdad are both actors. Brigitte has appeared in several English and French language productions including Cover Girl, Ice Cold, Hidden Agenda, 19-2, Penthouse 5-0 and Omerta II – La Loi du Silence. She has also received some awards including the 1998 Gemini Award for best supporting actress. Le Bon's stepfather is also a working actor and has appeared in Hollywood movies such as The Hummingbird Project, Stonewall, and Good Sam.
Is Charlotte Le Bon Married, Who Is Her Husband?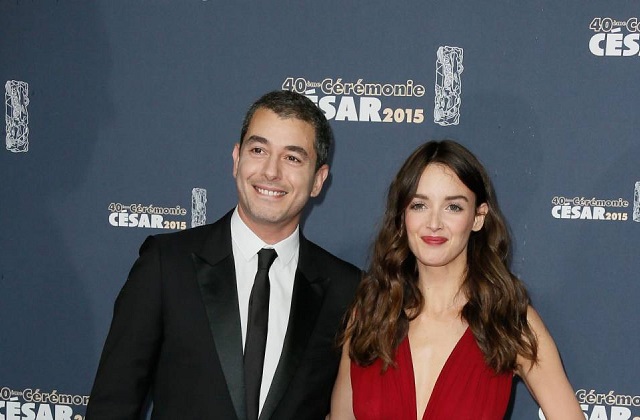 The Hundred Foot Journey star is not yet married but she is said to be in a relationship with French radio personality, Ali Baddou. The duo has however not confirmed this relationship and it may well be the product of someone's imagination. Meanwhile, Charlotte Le Bon is focused on making her mark in the world. The Montreal native is not just a talented actress but is also a gifted visual artist. She specialises in illustrations and street art, and has done drawings for magazine articles. Le Bon has also held an exhibit of her illustrations, titled One Bedroom Hotel on the Moon, at Anne Dominique Toussaint's Galerie Cinema Paris. Additionally, the actress also collaborated on the Inside Out Project which commemorated the civil rights March in Lyon. Le Bon's artistic talent offers her a form of career freedom which most people don't have. This is because even if she doesn't succeed as an actress, she can always fall back on her art. The Canadian lady has described this feeling of freedom as the most important and precious thing in the world.