Rolls-Royce has unveiled its first concept car, a self-driving car that is sleek and appears to float
Lately car brands are creating autonomous cars that is, cars that have the ability to drve itself. The Rolls-Royce isnt left behind on this
This luxurious car is called the Rolls-Royce Vision Next 100 (103EX). It was unveiled at the London RoundHouse venue last week. The company describes it as aiming to "anticipate the mobility demands of the luxury customer of the future".
The car consists of a single door, a plush interior with wood paneling as well as a robot butler among others.
SEE ALSO:Stop Wishing…You Could Actually Have A See-Through Car For Real
Unlike basic cars, the interior of the car does not have a seat but what the company calls, "A beautifully textured, ivory-coloured luxurious throne upon which our passengers are conveyed, and from which they command."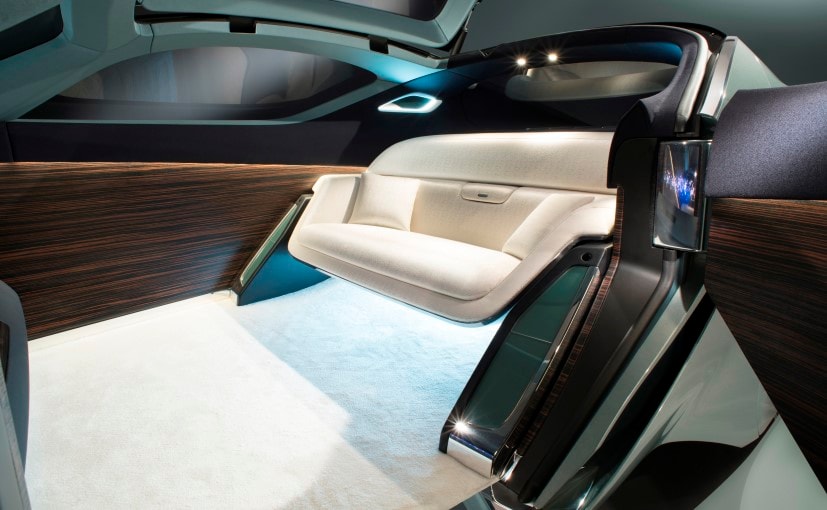 That makes it pretty obvious that only the stinking rich will be able to afford this futuristic car.
Did we mention that the Rolls-Royce Vision Next 100 has an automated chauffer called Eleanor who is actually a virtual assistant.
The Vision Next 100 measures 5.9 meters long and 1.6 meters high– quite gigantic. It also features a glass roof which glides open– every sky gazer's fantasy.
"A canopy over the occupants that provides privacy while allowing them to contemplate the majesty of the stars in the firmament above as they glide through the night." The description sounds quite like a fairy tale but is a most ideal description of the glass roof– at least we think so.
SEE ALSO: The New Mercedes E-Class Drives Itself
The wheels are caged individually making it appear to float until carefully looked at.
"The 28-inch tall but narrow wheels upon which the car glides are each hand-built from 65 individual pieces of aluminium, and enclosed to deliver the impression of a futuristic catamaran," Rolls-Royce said.
The Vision Next 100 won't be publicly available until some time in 2018, and by 'publicly available' we mean to the super-rich Rolls-Royce customers.