Chimamanda Ngozi Adichie is a Nigerian novelist, non-fiction writer, short story writer and actress. As a seasoned Nigerian writer, she has been called "the most prominent" of a "procession of critically acclaimed young anglophone authors that is succeeding in attracting a new generation of readers to African literature".
She has been making Nigeria proud in the global scene with her various achievements of rare quality. You must have heard about this lady of substance but I bet there are a lot of things you never know about her. Read on to find them all!
Chimamanda Adichie's Biography
Chimamanda Ngozi Adichie was born to Igbo parents, Grace Ifeoma and James Nwoye Adichie on 15 September 1977 in Enugu, Nigeria. While her family's ancestral hometown is Abba in Anambra State, she grew up in Nsukka, in the house formerly occupied by Nigerian writer, Chinua Achebe.
The fifth of James Adichie's six children, Chimamanda's original and initial inspiration came from Chinua Achebe. After reading late Prof. Chinua Achebe's "Things Fall Apart," at the age of 10, Adichie was inspired by seeing her own life represented in the pages.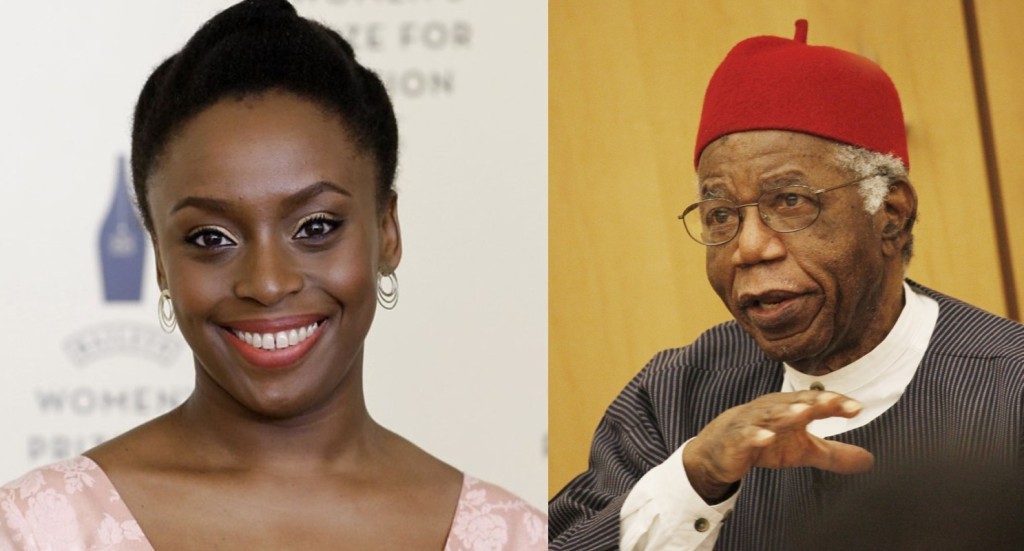 She once said, "I realized that people who looked like me could live in books." Using that inspiration, Adichie has been writing about the Nigerian experience throughout her career. As mentioned earlier, she grew up in the house where the great icon and author, Chinua Achebe once lived. This may have also contributed to her motivation and passion to write.
Education
Chimamanda completed her secondary education at the University of Nigeria's secondary school, receiving several academic prizes. After this, she went on to study medicine and pharmacy at the University of Nigeria but ran the program for just a year and six months. During this period, she edited The Compass, a magazine run by the university's Catholic medical students.
At age 19, she bagged a scholarship to study communications and political science at Drexel University in Philadelphia, USA. After a while, she transferred to Eastern Connecticut State University to be near her sister, Ijeoma, who had a medical practice in Coventry.
Adiche received a bachelor's degree from Eastern Connecticut, with the distinction of summa cum laude in 2001, and in 2003, she completed a master's degree in creative writing at Johns Hopkins University. Later in 2008, she received a Master of Arts degree in African studies from Yale University.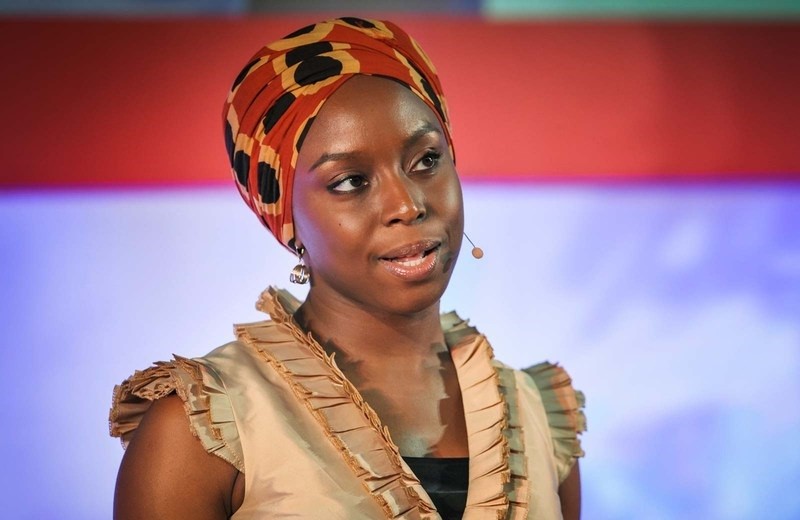 Family 
After coming across Chimamanda's family members, we became convinced that brilliance and strong intelligence run in their blood. Chimamanda's father, James, who is now retired, worked at the University of Nigeria, located in Nsukka. He was Nigeria's first professor of statistics, and later became Deputy Vice-Chancellor of the University.
Her mother, Ifeoma was the first female registrar at the same institution. Adichie's grandfather died during the Nigerian civil war (1967-1970) in a refugee camp. The civil war experiences and other things really influenced her life and of course, her writing style.
Read Also: Ifeoma Fafunwa: Nigerian Woman Making A Difference
With Creative Arts
Growing up, Adichie's mother was always very concerned about her appearance and instilled the same value in all her children. Chimamanda's known sisters are Ijeoma and Uche while some of her cousins are Ogechukwu, Chisom and Amaka, whom she mentioned in one of her write-ups titled: 'My Fashion Nationalism.'
Is Chimamanda Adichie Married?
Chimamanda is actually married to Dr. Ivara Esegee, a mixed-race medical doctor currently working in Baltimore, Maryland, in the United States of America.
Dr. Esegee, whom Adichie describes as Nigerian, American and British, lived in the United Kingdom before relocating to the United States. His father was from old Cross River State (Abi Local Government Area, to be precise) while his mom was Scottish. He lost both in a motor accident in the 1980s.
Dr. Ivara obtained his medical degree from University of Nigeria Faculty of Medicine. Having stayed in the prestigious field for over 20 years and counting, he's one of the over 100 doctors at University of Maryland Medical Center who specialize in Family Medicine.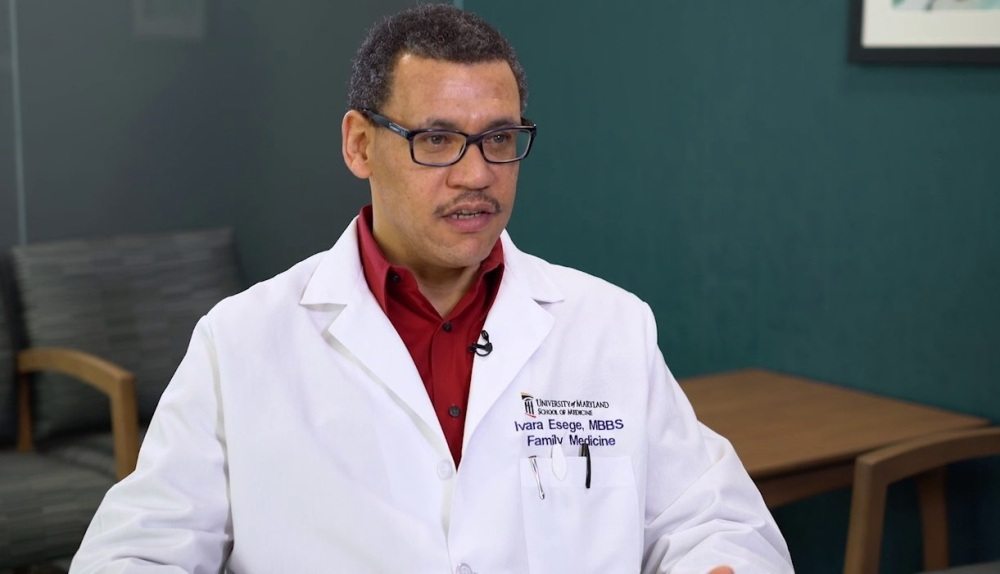 Like his adorable wife, he has been decorated severally for his contribution in the field of Medicine. They include; Diabetes Recognition Program (by the National Committee for Quality Assurance, 2010, 2011, 2012, 2013), Physician Practice Connections Recognition Program (by the National Committee for Quality Assurance – 2012, 2013), and Patient-Centered Medical Home Recognition Program (National Committee for Quality Assurance, 2012, 2013).
Check Out: Africa's Leading Women Entrepreneurs
Chimamanda Ngozi Adichie and Dr. Ivara's marriage is blessed with a lovely daughter who arrived in 2015. Unlike her mother who grew up in Nigeria, Chimamanda's daughter, whose name is not known to the media, is fast growing up in two cultures and could likely be exposed to slightly diverging social expectations.
Fast Facts About Chimamanda Ngozi Adichie 
Adichie is married but prefers to be addressed as "Miss". It does not cross the mind of a lot of people that this great woman is married. This may be attributed to the strange fact that she never dropped her maiden name, neither did she attach her husband's name to it. She openly warned journalists some time against that, stressing that it is western culture for a woman to abandon her name for her husband's.
She insists everyone should be a feminist. She stated this in one of her renowned lectures delivered in 2012.
Chimamanda Ngozi Adichie consciously metamorphosed into a fashion icon. When Adichie first burst onto the writing scene in the U.S, she tried to dress more subdued in an attempt to be taken seriously, but soon realized that her personal style had the right to shine through. She once implied that life in America made her make conscious efforts to create an identity which reflected well in her fashion sense.
Chimamanda lives in Lagos and the United States. She loves Lagos so much, and that is why spends half her time there and the rest in the US. She loves the culture and the spirit of the city, the resilience and initiative of its people.
Whenever she visits Nigeria, she usually organizes writing workshops in order to give back to Nigeria.
Chimamanda Ngozi Adichie is an LGBTQ rights activist. She has severally campaigned for them in her country and beyond.
In 2015, she was listed as one of the 100 Most Influential People by the Time Magazine.
Adichie's feminist talk and 2012 Commonwealth Lecture on 'Connecting Cultures' gave rise to American singer, songwriter, dancer, and actress Beyonce's song titled 'Flawless' and the publication of a book.
Collections and Awards
Chimamanda Ngozi Adichie is the author of three novels, Purple Hibiscus (2003), Half of a Yellow Sun (2006), and Americanah (2013). She also wrote a short story collection, The Thing Around Your Neck (2009).
Her work has been translated into thirty languages and has appeared in various publications, including The New Yorker, Granta, The O. Henry Prize Stories, the Financial Times, and Zoetrope.
Her novel, Purple Hibiscus, won the Commonwealth Writers' Prize and the Hurston/Wright Legacy Award, and Half of a Yellow Sun, won the Orange Prize and was a National Book Critics Circle Award Finalist, a New York Times Notable Book, and a People and Black Issues Book Review, Best Book of the Year.
Her latest novel Americanah was published around the world in 2013, and has received numerous accolades, including winning the National Book Critics Circle Award for Fiction and The Chicago Tribune Heartland Prize for Fiction; and being named one of The New York Times Ten Best Books of the Year.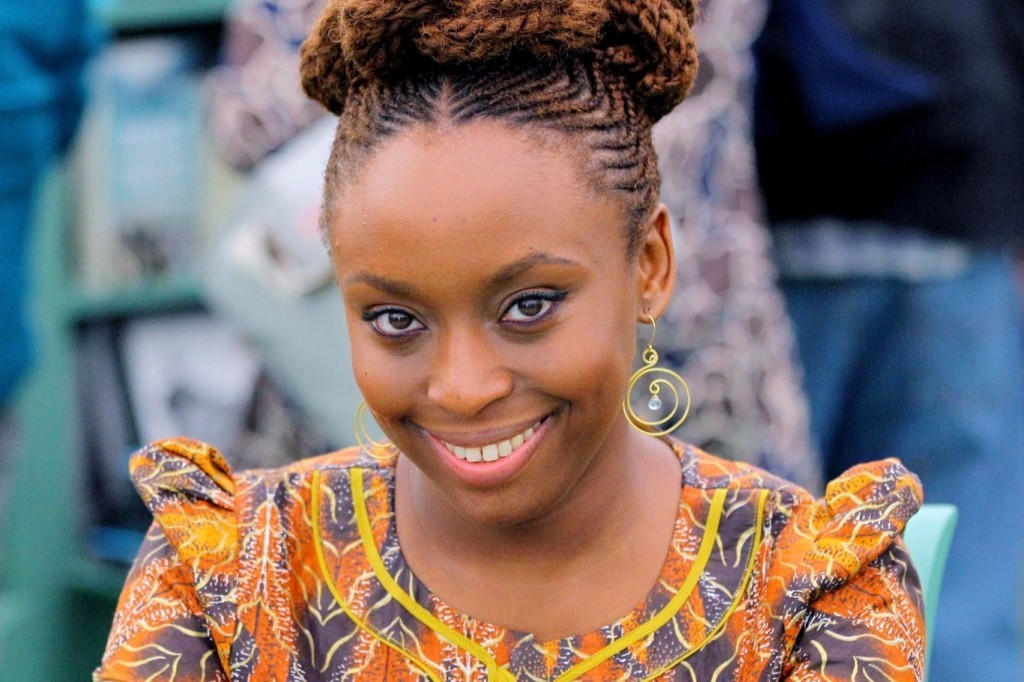 With a critical analysis of her works, it was discovered that the greatest power and skill she utilities are her ability to create characters. She is, in fact, a creator of characters who struggle profoundly to understand their place in the world.
Her novel, "Half of a Yellow Sun," derives its name from the Biafran flag and has a film adaptation. While the novel is set before and during the Biafran war, and its title reflects the flag of the short-lived independent nation, the film adaptation directed by Biyi Bandele, stars Chiwetel Ejiofor (lead actor in '12 Years a Slave') and Thandie Newton.
She has received numerous awards and distinctions. Apart from the ones mentioned above, she was honoured with a MacArthur Foundation Fellowship in 2008. In 2011/2012, Chimamanda was as well awarded a fellowship by the Radcliffe Institute for Advanced Study, Harvard University.