Chris Motionless is an American heavy metal artist better known for being the lead vocalist of Motionless in White (MIW), a Scranton, Pensylvannia-based metallic hardcore band. He was born on 17 October 1986, and so is 37 years old in 2023.
In addition to his musical achievements, which have fetched him a net worth of $3 million, Chris Motionless, who is 6 feet 1 inch tall and weighs about 75 kg, is known for his "scary" and "crazy" gothic dressing style, as well as numerous tattoos. Let's get to know more about him.
Who Is Chris Motionless of Motionless in White?
Chris Motionless is an American metal musician most popular as the lead singer/guitarist of Motionless in White (MIW). He was born as Christopher Thomas Cerulli on October 17, 1986, in Scranton, Pennsylvania, U.S.A.
Growing up in Scranton, Chris Cerulli did not have a very pleasant childhood. His parents' relationship had problems, eventually leading to their divorce while he was still a child. Chris, however, later developed a passion for music in his teenage years. His grandfather had earlier spurred him on towards music, teaching him how to play the guitar but Chris showed no interest then. He was instead into video games, sports, and other outdoor recreation. But after the death of his grandfather when he was 10, Cerulli gradually developed a love for the art; and so amidst all odds, his newfound love for singing and playing the guitar kept him going.
Although he later worked at a tattoo shop after high school, his passion for music prevailed. After participating in a school talent show contest, Chris decided finally to settle for music for the rest of his life.
Professional Career
Following the talent show, Chris Cerulli co-founded Motionless in White 2005. He was 18 at the time, and a senior high school student. Chris formed the band alongside Kyle White who played the bass, Angelo Parente who played drums, and Frank Polumbo who played guitar, while taking on lead vocals and guitar himself. The same year they got together, the quartet released their debut independent (self-recorded/distributed) project, a demo titled Motionless in White.
Following the release of the eponymous demo, three more members joined the band – Josh Balz as keyboardist, and Michael Costanza and Thomas Bell as guitarists. Chris consequently dropped the guitar and started taking on only lead vocals. Soon after, while performing at a local night club, Masquerade Recordings CEO, Zack Neil took notice of the band and signed them to his label. Following the signing, they released their first major-label project, an Extended Play titled The Whorror in 2007.
The next year, in 2008, Motionless in White came up with their debut full-length album titled When Love Met Destruction, with the lead single, "Ghost in the Mirror". The band later signed to Fearless Records after which they released their debut studio album, Creatures in 2010. Other albums followed in subsequent years including Infamous (2012), Reincarnate (2014), Graveyard Shift (2017), and Disguise (2019). They also embarked on numerous tours, attracting a lot of fame across the U.S and the world at large.
Over the years, after some record label changes and several line up adjustments took place, MIW became a five-man band comprising Chris Motionless as lead vocalist, Ryan Sitkowski as lead guitarist, Ricky Olson as the rhythm guitarist, Justin Morrow as the bassist, and Vinny Mauro as the drummer, with Chris being the only founding member that is still with the band.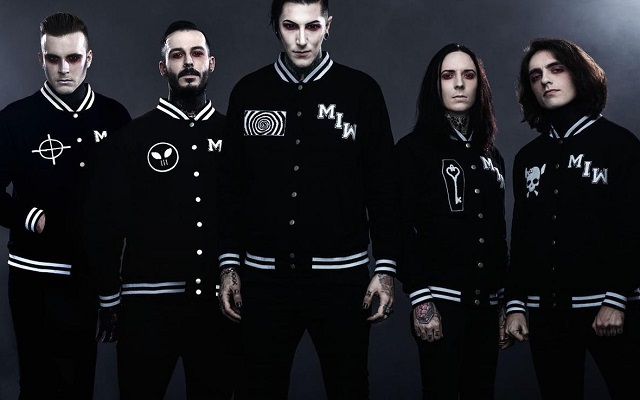 5 Things You Didn't Know About Chris Motionless
1. Chris Motionless Isn't As "Crazy" As Many May Think
Based on his appearance, Chris would likely be rated 100% crazy; but it may surprise you to know that the horror singer doesn't take alcohol and he also loves to stay completely out of trouble. In addition, Chris is not into the trending social media madness. He instead prefers to spend time doing more productive things. He has also said he's not a playboy but rather has some respect for himself.
2. Is Chris Motionless Gay?
At first sight, a greater number of people assume that Chris Motionless is gay; but the musician is straight, and he pays no mind to the rumors.
3. Chris Motionless's Girlfriend
Chris Motionless is dating an Instagram sensation and make up artist simply known as Gaiapatra. He, however, prefers to keep his love life under wraps; and so not much information is available on the duo's relationship. Prior to Gaiapatra, Chris reportedly dated a few other ladies including his childhood friend, Sabrina Malfoy.
4. How Much Is Chris Motionless's Net Worth?
The MIW lead singer has a decent net worth of $3 million. He obviously amassed his wealth from his music career.
5. How Tall Is Chris Motionless?
Chris Motionless stands tall at 6 feet 1 inch, making him the tallest member of MIW. He's also in great shape and weighs about 75 kilograms.