When Chris Sale debuted in 2010, it was the beginning of an incredible journey of triumph, losses with a healthy mix of highs and lows. A decade later, the Baseball player has carved himself a seat in the American Major League Baseball (MLB). That journey has been marked with several achievements. A decade is a lot of time to spend running and hitting balls. While there's a lot that has happened in that period, there are major points in Sale's Career journey that are worth bringing to the fore. There'll be no way of forgetting how he was named All-Star for seven consecutive years, from 2012 to 2018, as well as his two-time emergence as AL strikeout leader and how he became a World Series champion in 2018. More achievements are sure to follow as Sale hopes to play into his 30s.
Where It All Started for Chris Sale

Chris Sale was born, Christopher Allen Sale, on March 30, 1989, in Lakeland, Florida; to the family of Allen and Marla Sale. He spent the better part of his early life in Lakeland where he got enrolled in Lakeland Senior High School. While there, he participated in basketball and baseball. However, his attention drifted to baseball in his later years in high school; eventually playing on the school's team, Dreadnaughts. Lakeland High is renowned for its startling reputation in baseball.
Dumping MLB for College Baseball
After graduating from high school, Sale proceeded to Florida Gulf Coast University where he played on the Florida Gulf Coast Eagles baseball team; The Eagles. The move came at a price. Earlier that year, after his graduation from high school, he had been drafted by the Colorado Rockies in the 21st round of the 2007 Major League Baseball Draft. However, he decided not to take the opportunity. Rather, he joined Florida Gulf Coast University to obtain a degree and also play on the school team. That decision would pay off big time in the years to follow.
Chris Sale played for the Florida Gulf Coast Eagles under the tutelage of its head coach, Dave Tollett. In his first season, he recorded an 11–0 win-loss record after seventeen games. More so, he pitched 103 innings and recorded 14 walks.
After leading with 146 strikeouts at the end of that season, Sale was named the "Atlantic Sun Conference Pitcher of the Year" and the "Collegiate Baseball Player of the Year".
Asides that, Sale, remains one of four Florida Gulf Coast Eagles athletes to play in the major leagues. The rest include Richard Bleier, Casey Coleman, and Jacob Barnes. What's more, he was also named an All-Star for the La Crosse Loggers in 2008. Talk about an incredible start!
Offseason, Sale pitched in wooden bat summer leagues. By the summer of the following year, he went on to pitch for the Yarmouth-Dennis Red Sox of the Cape Cod Baseball League; recording a 4–2, 57 strikeouts and an earned run average of 1.47 with Yarmouth-Dennis. That performance got him named as MVP of the East Division squad in the Cape Cod All-Star Game and bagged him an "Outstanding Pitcher" award.
Going Professional with The Chicago White Sox
The 2010 professional sports year started well for the Pitcher. He was drafted with the 13th overall selection in the first round of the 2010 MLB Draft; by the Chicago White Sox. He was then placed on the team's affiliate Winston-Salem Dash.
With the Dash, Sales gave up 3 hits, 1 earned run, walking 2 and striking out 4. He got promoted to the White Sox' triple-A affiliate Charlotte Knights where he pitched in 7 games straight with a 2.84 earned return average.
Chris Sale made his MLB debut in August 2010 in a faceoff between the White Sox and the Baltimore Orioles. Although he joined the game in the 8 innings, he went on to make 21 appearances during his rookie season. More so, Sale was the first 2010 MLB draft to be called up to play in the major league.
Fast forward two years later, Sale became the star pitcher for the White Sox. By March of 2013, Chris Sale was signed to a five-year contract worth $32 million. The contract carried an option of two years extension with the baseball club.
That contract took a major hit in the next two seasons, as he remained on the disabled list. The reason? He had sustained a flexor strain in his left, pitching elbow. More so, a foot injury he'd struggled with in previous seasons came back to hunt him sorely.
Fortunately, Sale bounced back in no time. The 2016 season saw him make a record of 9 wins in 9 starts before the end of his contract at the end of that year. While playing for the Sox, Sale was involved in several misdemeanors that saw him stay out of the pitch for a while. During the 2016 season, Sale alongside four other teammates was suspended for their involvement in a brawl that occurred during a game with the Royals in which they lost. He was later suspended for five games in a row.
In his last season with White Sox, Sale got suspended for five days over another misdemeanor. This time, he tore up throwback uniforms the team was supposed to wear for a certain match, with a pair of scissors. At the end of that season, he recorded 17-10, a 3.34 end return rate and 233 strikeouts, in 226.2 innings pitched.
Joining The Boston Red Sox
In December 2016, Chris Sale joined the Boston Red Sox in a trade for the likes of Yoan Moncada, Victor Diaz, Michael Kopech and Luis Alexander Basabe transferred to the White Sox. As expected the pitcher gave his new team one hell of a performance; recording 11–4 with a 2.75 earned return average and an MLB leading 178 strikeouts in the first half of 2017. That record did not go unrecognised as he was named the AL Pitcher for June and AL starting pitcher for the 3rd consecutive time. What's more, he was a key part of the team in leading them to the 2018 World Series title.
In March 2020, Sale underwent a successful Tommy John. This came weeks after his delay in joining the league in February over pneumonia. As of June 2020, the Boston Red Sox listed Sale on its 45-day injured list.
Whether or not Sale ever gets back to his old self, he'd have many blessings to count. Reports estimate his net worth at over $20 million, thanks to baseball. In 2019, he signed a 5-year contract worth $145 million with the Boston Red Sox. With $145 million guaranteed, the contract will see him cart home an annual average salary of $29 million. He is expected to earn a basic salary of $30 million in 2020. He shares this fortune with a special someone.
The Sports star Married His College Sweetheart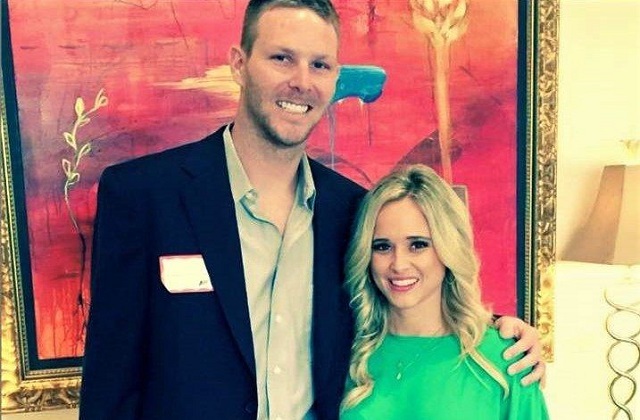 Chris Sale has been married to his college sweetheart Brianne since 2011. They first met in their second year in college. They got married on January 11, 2011, and are currently blessed with two children; two sons they christened Ryan and Brayson.
Like her husband, Brianne Sale is also a graduate of Florida Gulf Coast University (FGCU). She is also big about charity. She remains Sale's inspiration for his support of the Florida-based charity Laces of Love. The charity foundation provides shows for needy children. So far, it has provided 90,000 pairs of new shoes for underserved children in Southwestern Florida. The couple has helped raised funds for the charity at one of FGCU's women basketball games back in January 2016; raising over $2,000.