If you take one look at Christina Milian, the first thing that will hit you is her incredible beauty. The American actress has been blessed with very attractive facial features that have very often left both her male and female fans in awe. Over the years, she has captured people's hearts with her charming looks when she makes public appearances.
However, her beauty is not the only thing that is often discussed about her because Christina Milian has succeeded in building her career in the entertainment business to enviable heights having had breakthroughs as an actress and a singer. She has starred in highly talked-about movies and has released music to wide acclaim, establishing herself as a household name in America.
You probably know all of the above already about the talented thespian but how well do you know the details about her private life and relationship history? Apparently, the actress has had a very intriguing love life but do you know about the men in her life?
Inside The Love Life Of Christina Milian
At this very moment, Christina Milian is in a loving relationship with a man called M. Pokora. The couple is head over heels in love and their hot romance is no secret at all. But who is M. Pokora?
M. Pokora, whose real name is Matthieu Tota, is a French singer and songwriter renowned for his vocal strength. His extensive musical work is very popular in France with his 2016 album, My Way topping the French Album Charts in its initial week of release.
How She Met Her Boo
Christina Milian and M. Pokora met in quite an interesting manner. According to our findings, the couple first met in 2017 inside a restaurant in France. At first, they did not take note of each other until the restaurant's manager asked them to talk to each other since they were both musicians.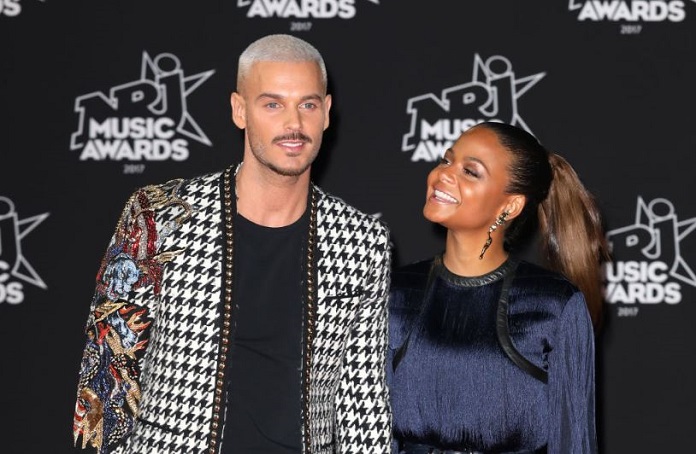 Eventually, Milian and M. Pokora exchanged numbers that night and soon found out that they shared the same birthday; 26 September. This helped to fire up their interest in each other even though M, Pokora is 4 years younger than Milian. They soon started dating and the public became aware of their romance which blossomed quickly.
Christina Milian and M. Pokora have been together since August 2017 and there is no indication that things are slowing down at all between them.
The Cute Little Boy Between Them
Christina Milian and her lover now have a son together. The news that they were expecting a baby first broke in the summer of 2019 when the couple made the announcement themselves. Fans became excited for them with many sending in congratulatory messages.
Eventually, Milian gave birth to a bouncing baby boy on the 20th of January, 2020. The showbiz couple has since named the child Isaiah Pokora and, as expected, they are both very fond of the toddler. Milian has shared so many photos and videos of her son and husband on Instagram.
Interestingly, Isaiah Pokora is not Christina Milian's first child as she already has a daughter with someone else. We will tell you about this in a bit.
Before M. Pokora, Christina Milian Dated Other Boyfriends
Today, Christina Milian and M. Pokora are enjoying a very happy and smooth-sailing relationship, but it is noteworthy that before they got together, the actress has had relationships with other people.
Nick Cannon
One of Christina Milian's most popular relationships was the one she had with American actor, Nick Cannon. The couple met on the set of the 2003 American teen comedy film, Love Don't Cost a Thing which became very popular especially among young people.
Milian and Cannon played a couple in the movie and did it so well that fans wished they dated in real life. Eventually, this wish was fulfilled the movie stars soon fell in love and started dating to the delight of fans of their fans.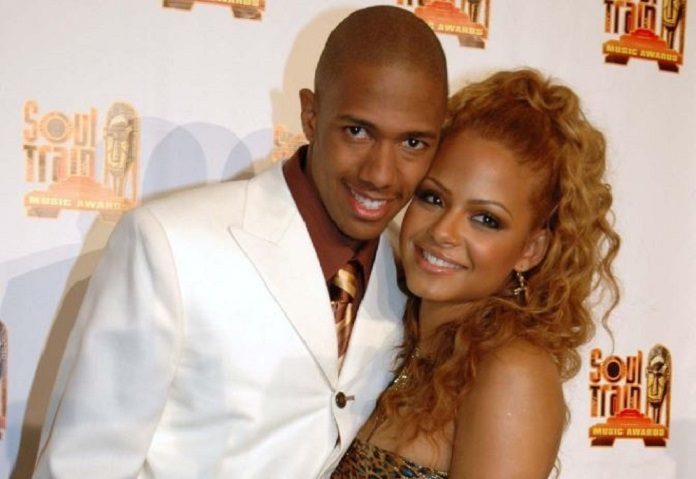 However, this romance was ill-fated because in 2005, just two and a half years after they started dating, Milian broke up with Cannon after he cheated on her. They both went their separate ways.
The-Dream
After breaking up with Nick Cannon, Christina Milian began a relationship with American singer, and record producer, The-Dream. The rumors that they were dating began to circulate in February 2009 and these rumors were soon confirmed to be true as the couple started appearing in public together.
A few months later in May, reports started making the rounds indicating that Milian would soon tie the nuptial knot with The-Dream. This rumor also proved to be true because, on September 4, 2009, Milian and The-Dream got married in a small ceremony held at the Little White Chapel in Las Vegas, Nevada.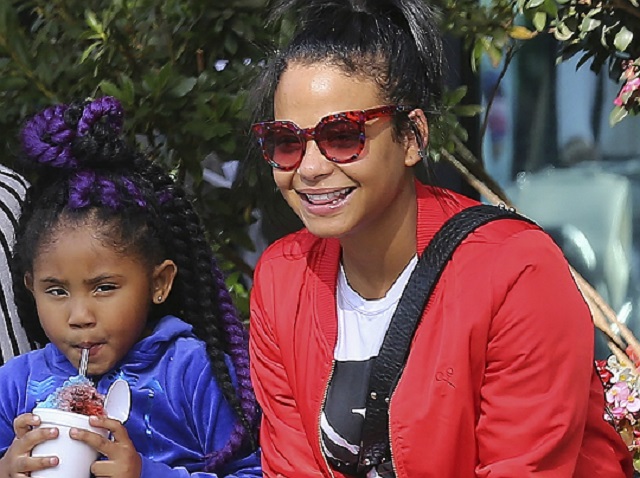 The couple soon welcomed a daughter together. The girl, called Violet Madison Nash, was born on February 26, 2010. Violet is Milian's first child but The-Dream's fourth child because the man already had three other kids with his ex-wife.
Unfortunately, Christina Milian and The-Dream could not keep their romance alive as they separated just three months after their wedding over some issues they had. They eventually filed for divorce which was finalized on October 23, 2011.
James Prince, Jr.
Following her separation fro The-Dream, Christina Milian began a relationship with James Prince, Jr. who happens to be the son of popular music executive and the CEO of the record label Rap-A-Lot, James Prince.
Milian and Prince began dating in the month of September 2010 and things progressed between them as in April 2013, they got engaged. However, the engagement did not lead to marriage as expected, because they broke up in June 2014. The breakup saw Milian storming out of the house they lived in together and following that, the engagement was called off.
Lil Wayne
Christina Milian has also dated popular American rapper, Lil Wayne. Rumors that they were in love with each other emerged in mid-2014. However, Milian and Wayne kept things low until a year later in mid-2015 when they confirmed that they were really dating.
While their romance lasted, they collaborated on different singles including Do It and Drunk In Love among others. They made videos together and also collaborated on concert dates.
However, their romance hit the bricks up at the end of 2015 and they both went their separate ways. However, it was after splitting from Lil Wayne that she met M. Pokora with whom she is now madly in love and with whom she had her second child.