Some people will argue that older musicians were more prone to do conscious music than musicians coming up in recent time. People who argue for that may consider the artist known as Chuck D in making their point. The rapper who is considered by About.com as one of their Top 50 MCs of all time was known to have made politically and socially conscious music in the 80s. He used his rap to speak about ills in the society in which he existed and got himself quite a huge number of fans that way. Others fell in love with him because of his distinct rapping voice, which has been described as one of the most impressive in hip-hop. To know more about the rapper who also produces and has authored a book or two, read on below.
Chuck D's Biography
Chuck D was born and given the full name of Carlton Douglas Ridenhour on the 1st of August 1960 in Queens, New York. He started rapping when he was only 17 years old after the New York City blackout which happened in 1977. He went to high school at Roosevelt Junior-Senior High School, and after he graduated he went to Adelphi University in Long Island to study graphic design. It was while he was in college that he met Flavor Flav. He left college with a B.F.A in 1984, and after he had achieved some success the school gave him an honorary doctorate in 2013. When he was in school, Chuck D adopted his current name to co-host a hip-hop radio show called the Super Spectrum Mix Hour.
After upcoming producer and music mogul Rick Rubin heard Chuck D's demo track Public Enemy Number One, he signed him to his Def Jam label. Chuck D who was initially reluctant became the main rapper, lyricist and founder of the hip-hop group Public Enemy, who released their music via Def Jam. They had a lot of major albums dropped via the label like the 1990s Fear of a Black Planet and the 1992 Greatest Misses. The cultural impact that the group had in the late 1980s and early 1990s was undeniable.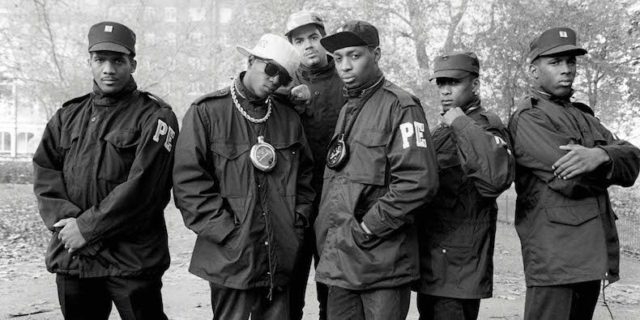 In 1998 Chuck D contributed an album soundtrack for the film He Got Game as well as to several episodes of the documentary series The Blues. As he continued to grow as an artist he collaborated with other artists beyond his Public Enemy group like Janet Jackson, Rage Against the Machine, and Run–D.M.C.
He launched a supersite on the website rapstation.com in 1999. The site became a home for the hip-hop community around the globe with a lot of distinct features. He wrote the foreword for the book The Love Ethic: The Reason Why You Can't Find and Keep Beautiful Black Love, which was written by Kamau and Akilah Butler in 2009.
Despite the incredible impact that Chuck D and his Public Enemy group had they never really won any Grammy Awards. In 2013, however, the group was inducted into the Rock'n'Roll Hall of Fame. Chuck D commenting on the induction said that the win felt like they had finally been recognized and curated.
See Also: Lil Mama Biography, Net Worth and Family Life of The American Rapper
In 2016, Chuck D became a part of another group called the Prophets of Rage. The Prophets of Rage is a rap-rock group that also includes members of the group Rage Against the Machine and Cypress Hill. To complete the picture of model-like rap legend, Chuck D is also quite clean. He neither smokes nor drinks, and he definitely does not take drugs.
Family, Wife – Gaye Theresa Johnson
Chuck D has created quite a beautiful family. With all his political and social consciousness it should not surprise anyone that he is married to a UCLA associate professor called Gaye Theresa Johnson. The two have three lovely daughters, two of whom are already all grown up and have their own career and lives.
Net Worth
Chuck D and his Public enemy group owned the 80s/90s and the rapper has held on to a lot of the wealth from his career. He is said to have a net worth of $18 million. In 2017, Flavour Flav who was the co-founder of Public Enemy sued him and other members of the group alleging unpaid profits. Nothing seems to have come yet from the case but even that will be unable to shake Chuck D from the very comfortable life he has earned for himself.