There are striking features that are very unforgettable about certain people, whereupon seeing them, they leave an indelible mark in your memory. Cillian Murphy has eyes that will remain with you long after he has left your presence, but his eyes are not the reason for his fame, although people talk about them quite a lot. More than having great eyes, Cillian Murphy is a renowned actor who has proven himself as one of the greatest talents of his era, time after time.
Cillian Murphy Age and Background Details
On the 25th of May in 1976, the Murphys welcomed to the world their first child, Cillian. He was born in County Cork, Ireland, but spent his childhood in Ballintemple.
By the time Murphy was ten, he had started to create and write music. This catholic raised star attended Presentation Brothers College for high school. As an artistically inclined child at a school that favored sports over the arts, he rarely had the means to express his energy and got into trouble a lot. All of this changed when he had a part in a theatrical production in school. After the play, the writer William Wall, who also happened to be his English teacher, advised he become an actor.
Murphy knew he wanted to be a star but the path to his dream was by being a Rock star not in acting, hence he began his attempt to break into the rock scene. He and his brother Paidi were in a band together, The Sons of Mr. Greengenes and their talent was recognized by the record label, Acid Jazz which wanted to sign a contract with them. The boys, however, backed out of the opportunity, this is a decision that Cillian has said he is grateful for.
After a botched attempt at studying law and the decision to quit his career in music, Murphy decided to give acting a try. His career as a professional actor began in 1996 with his appearance in the play Disco Pigs. His performance in the play and the time he dedicated to it was the final shove he needed away from his previous pursuits. He has been acting since 1996 and he has not stopped till now.
In a short while after the play's immense success, Murphy had the opportunity to appear in more plays, this made him a much better actor and by 2004, he moved to Hollywood. The period between 1996 and 2004 was spent in London and Dublin, performing in theatre productions and touring the country.
The performance that announced him to the American audience was his role as Dr. Jonathan Crane in the first installment in Nolan's production of the Batman films, Batman Begins. For his numerous performances in film, television, and theatre, Murphy has been the recipient of a number of awards.
His Family – Wife, Kids, and Siblings
Cillian Murphy comes from a family of educators, his father was a member of the Irish Department of Education and his mother worked in the education sector as a French teacher. Members of his extended family also held jobs as teachers. Cillian has three siblings – a younger brother and two younger sisters. Their names are Paidi, Sile, and Orla.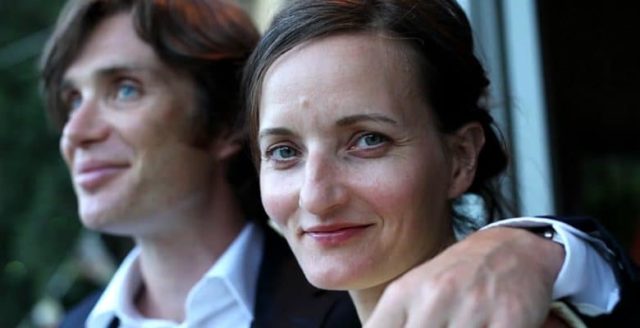 In 2004, Cillian Murphy tied the knot with his longtime girlfriend Yvonne McGuinness. They had been dating for 8 years prior to their wedding and met at a rock show he was performing at. She is a visual artist who has also worked in the entertainment industry as well. The couple lives in Ireland with their two sons, Malachy and Aran. The first of the two was born in 2005 while the second was given birth to in 2007.
Cillian Murphy's Height
The actor is not the type of person you would describe as short, he stands at a height of 1.75 meters which is 5 feet 7 inches. Regardless of his seemingly average height, Murphy's magnetic presence makes up for any shortcomings in his physique.
See Also: Aaron Paul – Wife, Daughter, Family, Height, Net Worth, Age
What's His Net Worth?
Cillian Murphy's career in the world of acting is one that has spanned over ten decades and has been replete with performances that have been impressive and speaks to his immense talent as an actor. This is why his net worth of $15 million comes as no shock.