Cleo Cole Elliott is an American Musician and Model who is the only child of the famous Hollywood celebrities Sam Elliott and Katharine Ross'. As a musician, she has released a first album titled No More Lies. In addition to her portfolio, Cloe has also carved out a career in modeling and has been featured on notable journals such as Malibu Times Magazine. This article will examine her fascinating and uppity life as an American model and Musician.
Both Her Parents are Actors

Cleo was born in Malibu, California on September 17, 1984, to the family of Sam Elliott and Katherine Ross. She is the only child of her parents. Cleo is no stranger to fame as her father is a veteran Hollywood actor and filmmaker, while her mother is a film and theater actress. Together, both parents are highly respected as one of the top celebrity couples in the entertainment industry.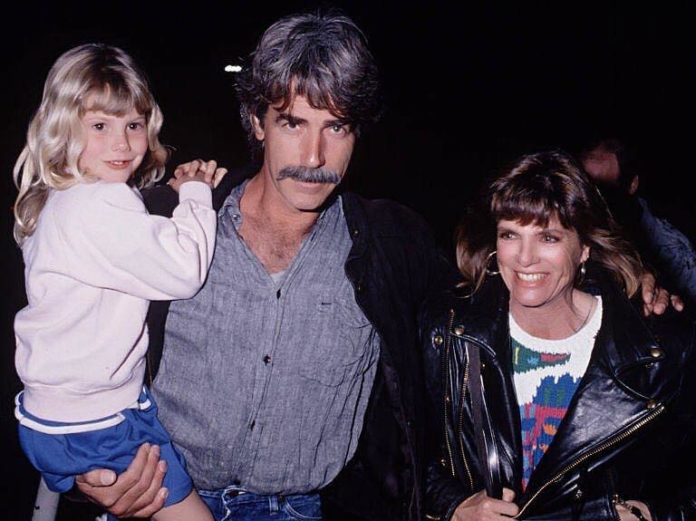 Cleo went to Colin McEwan High School and enrolled in the Joanne Barron/D.W. Brown Acting Studio in Santa Monica, California, where she studied singing, with a major focus on Italian opera. She later graduated in 2006 and continued her musical education; ultimately ending up a classical singer by the famous Charity Chapman. Cleo is a proud fellow of the American Society of Composers, Authors, and Publishers.
Her Debut Album Tanked

At a very tender age, Cleo began to show interest in music and a few years later, the renowned model kick-started her music lesson focusing on Italian opera after her training under Chapman. On whether her parents were supportive of her career trajectory, the singer revealed that her parents and grandparents have always been supportive of her choice to major in music. She eventually released her debut album titled No More Lies in 2009. Sadly she did not achieve any major success after working tirelessly with so much effort and energy in releasing the album. It didn't yield substantial fortune from sales. Rather than deter her from pursuing her music goals, this failure spurred her on. But that inspiration came from somewhere.
Jim Hendrix has been a Great Influence in Her Career
Cleo Cole Elliott further mentioned that throughout her music career, she has always preferred performing her songs to recording them. Cleo mention names like Jim Hendrix, Pink Floyd, Guns 'n' Roses, Sheryl Crow as well as Fiona Apple as those who have immensely influenced her musical career.
Besides being involved in the music industry as a singer, Cleo is also a successful Model. She found interest in modeling during college and started a career when she first appeared in the hairstyling show "SEXYHAIR". Afterward, she posed alongside her parents when she got another offer for Malibu Times Magazine in July of 2013 and was photographed next to her father at the 2013 Creative Arts Emmy Awards, held in Los Angeles, California.
Cleo Cole once Tried to Kill Her Mom
Make no mistake about the sweet-faced model. Since Cleo was a child she has had temper issues. Cleo has been violent towards her mother Katherine Ross and has abused her verbally and emotionally on several occasions. As a result of this, Katherine further gave an insight into an incident where Cleo Cole lost her temper and even threatened to kill her using a pair of scissors.
The controversy surrounding Cleo's temperamental issue was brought to light on March 2nd, 2011, when she threatened to kill her mother. Mrs. Katherine wanted to call the police but according to her statement, Cleo cut the telephone line and attacked her with a pair of scissors, threatening to poke both eyes out.
While no charges were pressed against her, the incident prompted Katherine to file a protective case against her own daughter on March 30, 2011, with the court eventually declaring that Cleo has to stay at least 100 yards away from Katherine and that she will have to visit her mother in the company of the police.
Amazingly, the relationship between Cleo and her mother has taken a positive turn recently. This was seen when Cleo attended the movie premiere of The Hero in June 2017 in the company of her parents. She also followed it up by wishing her parents a happy marriage anniversary on her Instagram account the following year.
She is Worth Over $ 1million Today

Although she has been in the entertainment industry as the daughter of famous parents brought up in a glamorous lifestyle, Cleo Cole Elliott started her own career in 2009 and has been an active member of the music industry ever since. So, if you ever wondered how rich Cleo Cole Elliott is, then we've got news for you. Sources believe that Cleo has amassed huge wealth for herself through music and fashion. Her net worth is estimated to be around 1 million. Her father, on the other hand, is worth around $10 million while her mother's net worth sits at $5 million.
She's Been Rocking Blonde Hair Since 2019
The unique thing about Cleo Cole Elliott is her stunning physique and body shape. Looking at her mom, it's not hard to know where that came from. Cleo has an arresting pair of blue eyes and since 2019 she has been wearing her hair blonde. Added to all these amazing features is a height of 5 feet 9 inches (1.75 meters) and a weight of around 121lbs (50kg). As of this writing, Cleo measures 535-25-36 inches for her bust, waist, and hips. She wears a bra of size 32C, shoes of size 7 (US), and dress of size 2 (US).
Is Cleo Elliot Married?
As far as marriage is concerned, the beautiful model is believed to be yet unmarried. However, sources tell us she seems to be in a romantic relationship with the professional cyclist Randy Christopher since 2013. She has a private Instagram account with a following of about 8000. Seeing the controversies around her past behavior, the actress seems to be keeping a low profile these days. Cleo and Randy are not often spotted outside like other celebrity couples but when we do catch a glimpse of them, it's worth the wait. Although the couple have been engaged since 2014, there are no wedding bells ringing yet. What's no secret is, the model is definitely not single.