In addition to his successful career, Clint Eastwood is popular for his numerous romantic affairs, many of which produced kids. Jacelyn Reeves counts among the several women Clint dallied with in his prime; a dalliance that produced popular actor Scott Eastwood. Taking up his mother's last name, "Reeves", Scott escaped the prevalent nepotism in the show industry and sneaked onto the big screens several years ago. As he grows in his career, fans continue to get more curious about so many aspects of his life, including the details of his parents' relationship. Here we bring all the facts you need to know about Scott Eastwood's parents, Clint Eastwood and Jacelyn Reeves.
Who are Clint Eastwood and Jacelyn Reeves?
Despite being known as Scott Eastwood's parents, Clint Eastwood and Jacelyn Reeves both have significant individual achievements to their names.
Clinton Eastwood, Scott Eastwood's father is a legendary and multiple award-winning American actor, musician, film producer, and director. He started acting in the 1950s. He initially gained notice with his first major role on Rawhide (1959-1965). Following this career breakthrough, Eastwood has so far starred in over fifty screen works, comprising both films and TV series. He played his most prominent roles in the following projects: The Good, the Bad and the Ugly, Dirty Harry, The Bridges of Madison County, Mystic River, and Million Dollar Baby, among others.
Eastwood started producing and directing films in the early 1970s. He has so far worked on several films and TV series including Play Misty for Me, Firefox, and Unforgiven. Also a talented musician, Clint both writes, composes and performs songs. His music has themed several screen works such as Honkytonk Man, A Perfect World, and Gran Torino. In addition to show business, Clint Eastwood is a politician. He served as the mayor of Monterey County city, Carmel from 1986 to 1988.
Scott Eastwood's mother Jacelyn Reeves is a former hostess. Apart from her profession as a flight attendant, not much is known about Reeves.
Relationship between Clint Eastwood and Jacelyn Reeves, Scott Eastwood's Parents
Celebrities always enjoy the privilege of meeting with myriads of personalities of the opposite sex in the course of their career. More often than not, romantic relationships erupt from such meetings, some of which, despite not standing the test of time, leave indelible marks in the lives of those involved. This was exactly the case with Clint Eastwood and Jacelyn Reeves.
Clint met Jacelyn in 1985. The two subsequently began dating but chose to keep their relationship a secret. Eastwood particularly kept his relationship with Reeves under wraps because of his involvement with other women at the same time.
After dating for about five years, Clint and Jacelyn called it quits in 1990. The pair ended their relationship following its rupture on the tabloid. Over the period their clandestine affair lasted, Eastwood and Reeves had two kids together – Scott and Kathryn. While the former was born on March 21, 1986, the latter was born February 2, 1988. Jacelyn primarily raised both kids alone. The two now work as actors in the entertainment industry. Kathryn is a writer.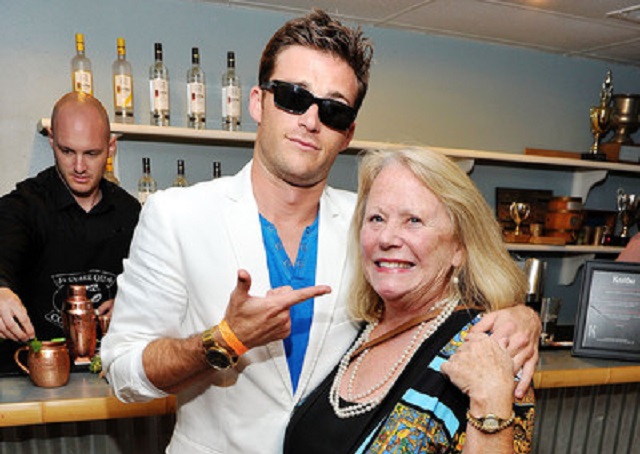 Other Facts about Scott Eastwood's Parents
1. They never married
As earlier pointed out, Clint and Jacelyn's relationship count among the numerous flings the actor had in his heydays. Worse still, the two never made their relationship open to the public. They, therefore, never made it official in any form or manner, neither did they ever tie the knot.
2. Eastwood's parents are wide apart age-wise
While Clint Eastwood was born on May 31, 1930, Jacelyn Reeves was born on December 21, 1951. At the time of their meeting in 1985, Eastwood was 55 and Reeves was 34; leaving their age difference at 21.
3. They are both divorcees
Following their separation in 1990, both Clint and Jacelyn have married once. While Clint's was his second marriage, Jacelyn's was her first. Reeves married a man called Private Bell. They, however, eventually divorced some years later.
Also Read: Anne-Marie Duff's Bio, Facts About James McAvoy's Ex-Wife
Clint Eastwood on his own part initially married Margaret "Maggie" Johnson in 1953. After about twenty-five years of wedlock, Johnson filed for legal separation in 1978. The duo later divorced in 1984. Eastwood later married Dina Ruiz. They divorced in 2014.
4. Here's what they are doing at the moment
Each of Scott Eastwood's parents is single at the moment. While his mother, Jacelyn Reeves has retired from her profession as a hostess, his father Clint Eastwood is still active as an actor, film producer, and director. Clint in 2018 produced, directed and starred in The Mule, a crime drama film based upon the true story of Leo Sharp.
Meanwhile, both Jacelyn and Clint each continue to maintain a good relationship with their kids. Reeves was around to support her son, Scott Eastwood on his 30th birthday which he celebrated at the San Diego Polo Club, California on 25th March 2016.