In 2007, Safaricom launched the mobile-money service called M-Pesa. M-Pesa enables you to buy airtime and data bundles, make cash deposits, send and withdraw money using your mobile phone. It gets even interesting. M-Pesa is not just available for city dwellers but it also serves people in the rural settlements as long as there is mobile communication coverage. In 2019, over half of Kenya's Gross Domestic Product (GDP) flowed through Mpesa. That's no surprise especially when you factor in M-Pesa's 17+ million user base. That is over two-thirds of Kenya's adult population.
How To Get Started on M-Pesa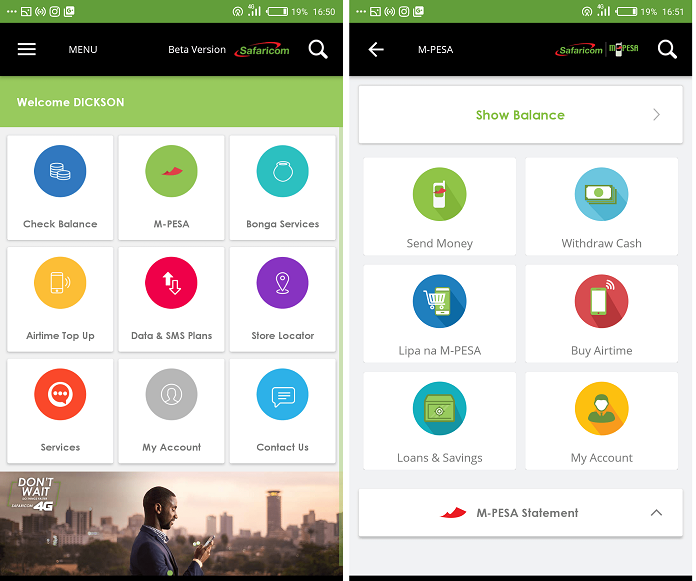 Airtime recharge used to be through vendors who sell in specific locations. With M-Pesa, you can now buy airtime, postpaid bills, and prepaid bills anywhere, anytime. Originally, M-Pesa was established as a convenient microfinance platform for Kenyans. With time, however, its services expanded to offer more value to its customers.
Thanks to these new services, you can now buy Airtel airtime from the comfort of your home or workplace. Kindly note that these services are only open to individuals and businesses who have registered accounts with M-Pesa. If you haven't done that, here are a few steps that will help.
Visit an M-Pesa agent near you
Avail any means of identification for proper documentation. It could be a valid Kenyan Passport or valid National ID. If you are a foreigner, a valid foreign passport or Kenyan foreigner certificate would suffice.
M-Pesa will send you a PIN via SMS. You will then use this pin to activate M-Pesa on your mobile phone.
You will be issued a customer registration form which you will fill and sign. The agent would also append his/her signature. You will be given a copy of this form for record purposes.
Viola! You can now enjoy the various Packages on M-Pesa.
How to Buy Airtel Airtime With M-Pesa
As of this writing, the paybill number for buying Airtel airtime on Mpesa is 220220. Once you have an active account with M-Pesa, you can buy airtime using the following steps:
Go to the M-PESA Menu on your Phone
Go to "Lipa na MPESA" and select Pay Bill
Select "Enter business no." then enter 220220 and Press OK
"Enter Account No." then enter your Airtel number and press OK when done e.g. 0733333333
Under "Enter Amount" enter the amount of credit you want to buy e.g. 50 and press OK when done.
Enter your MPESA PIN
Confirm the transaction by pressing the OK button
Apparently, you will incur transaction charges for airtime purchase above 100 Ksh. You can also confirm the transaction details again in the Hakikisha page. Should the details be wrong, enter any number or letter to cancel the transaction before the 25-second lapse.
Wait for M-PESA transaction SMS on your Safaricom line to confirm the Pay Bill. As soon as it arrives, you should also receive a top-up SMS on your Airtel line from CHAPCHAP. To confirm the top-up dial *133# or *131#.
Although the above-listed steps is for prepaid users, it works fine for postpaid users too. Rather than being credited with the airtime equivalent of their purchase, Airtel will simply deduct the amount of airtime they have used.
Hitches You May Encounter While Recharging and How to Remedy Them
While carrying out transactions on M-Pesa, few hitches might crop up. They may slow down your transaction or sometimes halt it altogether. When that happens, here are a few easy steps to fix it;
Raise a Ticket: If your top-up is taking too long to arrive or in some cases, doesn't arrive at all, you can raise a ticket on the ticketing platform. On the ticket details, provide the following:
The phone number you used for the transaction.
The confirmation code or transaction ID
Top up number
Amount paid
Date of transaction
The service provider you were paying to.
If all else fails, you can reach Airtel customer care by calling 100.
Purchase of Excess Airtime: Unfortunately, when you purchase airtime, it is impossible to reverse or refund. However, customers can contact their service provider for more information on 254733100100 or dial the customer care service line 100.
Purchase of Airtime for the Wrong Number: For wrong number purchases, it is advisable to contact the service provider for assistance. Kindly reach any Airtel customer care representative on 254733100100
Buying Airtel Airtime Through Paybill

The Paybill service is a cash collection service that allows your organisation to receive money regularly from customers through M-PESA. It is the ideal solution if telecommunication companies and other organisations want to offer their customers the exclusive option of online payment with every invoice they receive.
PayBill is a fast and simple solution that works without delay and additional costs associated with web development. It effortlessly merges e-Commerce function of PayWeb with Point of Sales (POS), enabling every invoice sent to be paid immediately. Safaricom's payment solutions support single transactions as well as bulk payments whenever necessary.
You can now enjoy convenience, security, speed, real-time payments, easy funds transfer, and low transaction costs for yourself and your clients plus easy fund disbursements. You can also use the funds collected to pay for supplies, wages, salaries, or other services.
Here Are Some Benefits Paybill offers Customers
It is simple and secure
Easy to use
Supports multiple African payment methods
Supports 3D secure authentication
No development required
Instant payment acceptance
How Paybill Guarantees These Outcomes

Paybill offer companies a way to get paid without integrating. By using Paybill, companies can create a bill for their customers via a page in the Africa Payment Solution Back Office admin website. On the created page, companies will enter customers' names and email addresses.
The email contains a link to a secure payments page. Whenever customers click the link sent to their email, they are automatically taken to the Secure payments page where they can process and complete payment. Paybill is compatible with only credit cards, debit cards, and Mpesa (in Kenya only).
You Can Buy Airtel Airtime From Paybill Through These Steps
Perhaps you don't know that you can load your Airtel line with airtime from an Mpesa Paybill account. Though not as fast as loading Safaricom airtime from Mpesa, the process is still efficient and time-saving.
Go to the Mpesa Menu
Select "Paybill"
Enter Business Number 220220
Enter your Airtel number as the Account Number No. AIRTXXXXXX (Where XXXXXX is your Airtel Mobile number)
Input the amount of airtime you want to load
Key in your Mpesa Personal Identification Number (PIN)
Viola! You're done.
See also: Complete Guide on Buying Airtel Airtime or Credit from M-Pesa and the Paybill Number to Use
It takes between 1 to 2 minutes for the airtime to reflect on your Airtel line. If the notification delays for up to fifteen minutes, then it might be a good sign that the first attempt failed. You can retry and wait for the notification.