Connor Paolo is an American actor best known for his characters as Eric van der Wooden on the popular CW network drama series Gossip Girl, and as Declan Porter on the series Revenge. Widely suspected to be gay, Paolo has remained unbothered and continues to avidly pursue his career. Strap in while we take a sneak peek into the actor's brief but budding career and life.
Biography
Connor Paolo was born on the 11th of July, 1990 in New York to parents; Julia Mendelsohn, a vocal coach and classical pianist, and Colin Paolo, a writer. He is of German, Russian, and Hungarian descent, and was raised in a Jewish household.
While growing up, Paolo attended the Professional Performing Arts School and took acting classes at the Lee Strasberg Theatre and Film Institute. Most of his summers were spent at the Appel Farm Arts and Music Center, where he honed his theatrical skills. He further attended New York University for only one semester in 2008 before leaving the school to focus on his acting career.
Connor Paolo doesn't keep his love life a secret and has been known to flaunt his girlfriends on social media. As of June 2017, his known girlfriend was actress Grace Van Dien who comes from a long line of famous people. When it comes to dating, he apparently fancies his fellow thespians as all other girlfriends before Van Dien have also been actresses. From Addison Timlin to Alice Kremelberg, to Adelaide Kaine and then Janet Bailey. Paolo isn't one to mess around with us normal folk.
Movies And TV Shows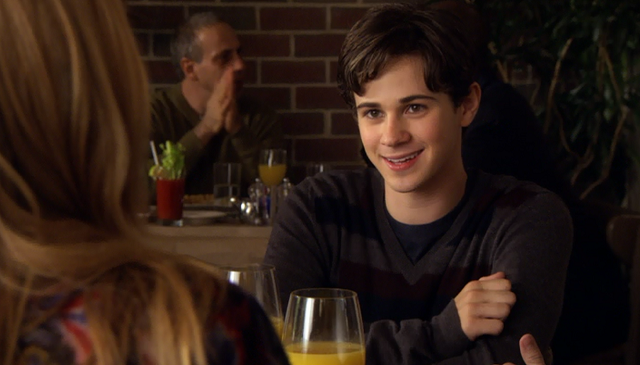 Connor Paolo's on-screen debut was at the age of nine when he appeared in the soap opera All My Children. In 2002, he appeared in the crime and drama television series Law & Order: Special Victims Unit. He played Zachary Connor, a young boy with a disturbing secret.
In 2003, at the age of 13, Paolo played the character of a young Sean Devine in the crime thriller Mystic River, which was directed by Hollywood powerhouse filmmaker Clint Eastwood. A year later in 2004, he was cast as a young Alexander the Great alongside Angelina Jolie and Colin Farrell. He also got a recurring role in another soap opera One Life to Live.
In 2006, he was nominated for Best Performance in a Feature Film by a Supporting Young Actor for his role in the movie World Trade Center which is based on the September 11 attacks on the twin towers. In the same year, he made another appearance on the set of Law & Order: Special Victims Unit.
Connor Paolo's breakout and most notable role finally came in 2007 when he was cast in the American teen drama television series Gossip Girl. He was cast alongside Blake Lively, Leighton Meester, Taylor Momsen, Jessica Szohr, and many others. The series was centered around the lives of upper-class teenagers living in Manhattan's Upper East Side. Paolo played Eric van der Woodsen, a gay teenager whom like most other kids his age, struggle to find themselves. He stayed on the series for six seasons before he was written off in 2012.
2007 to 2009 were slow movie years for the actor, probably due to his preoccupation with the Gossip Girl series. He only appeared in three movies in those years; Snow Angels with Kate Beckinsale and Sam Rockwell, Favorite Son, and The Winning Season.
In 2010, Connor Paolo starred in two movies; Camp Hope and Stake Land, as well as made an appearance in an episode of the American medical drama television series, Mercy. 2011 to 2013 was spent as a cast in seasons 1 and 2 of the American thriller series Revenge. The series, like Gossip Girl, also boosted Paolo's popularity and helped make him a familiar face onscreen.
The actor took a two-year hiatus for reasons which remain unknown and returned to the screen in 2016 with appearances in the television series Rush Hour, and in the movies Like Lambs, Outlaw, Stake Land II, and Friend Request, a supernatural-psychological horror film.
After a busy 2016, Connor Paolo's onscreen time trickled down considerably and since then, he has only appeared in two episodes on two different television series; The Brave (2017) and Philip K. Dick's Electric Dreams (2018).
In addition to Paolo's television and movie career, is his background in theatre. He appeared on stage in the Broadway hit musical The Full Monty and also in the New York public theatre productions of Shakespeare's Richard III and Midsummer Night's Dream.
Is Connor Paolo Gay?
The actor has constantly been the subject of gay rumors since the inception of the Gossip Girl TV series where he plays gay teenager named Eric van der Woodsen. The actor has however dispelled the rumors with his famous list of girlfriends, and by stating many times that he is an actor who was just doing his job.