In 2018, the Co-operative Bank of Kenya revealed that it had more than 7.5 million accounts under its care, making it one of the biggest banks in the country. The bank has many branches spread across Kenya and various departments and units including its customer care unit which is one of the most important units of the bank. It has helped in ensuring that all issues of customers are resolved as well as their inquiries.
It also has a paybill number that you can use to make various payments without having to go to the bank.
The Customer Care Of The Bank Can Be Contacted In Their Physical Branches
Co-operative Bank of Kenya has many branches across the country which are spread through the Coast Region, Central Region, Nairobi Region, Rift Valley Region, Western Region, and branches that are found in malls.
All the branches are open from Monday to Friday at 8:30 am and close by 4:00 pm. On Saturdays, they operate from 8:30 am to 12:00 noon while they remain closed on Sundays and holidays. Here are some of the banks in the various regions and their contact details:
Coast Region Branches
Changamwe Branch
Branch Code: 11104
P.O Box 87771- 80100 MSA
c/o Nkrumah Rd Branch
Tel: (020) 2056033(020) 2056033
Cell: 0712 2014660712 201466, 0789 9874020789 987402
Fax: (020) 2056037
Email:

[email protected]

Digo Road Branch
Branch Code: 11050
P.O. Box 86039 – 80100 Mombasa
Tel: (041) 2317943(041) 2317943/2, (041) 2317944(041) 2317944
Cell: 0727 5320850727 532085, 0727 5320870727 532087, 0734 5580550734 558055
Fax: (041) 2317945
Email:

[email protected]
Central Region Branches
Chuka Branch 
Branch Code: 11018
P.O. Box 101 – 60400 Chuka
Tel: (064) 630461(064) 630461/3
Cell: 0722 2075790722 207579, 0734 3333190734 333319
Fax: (064) 630462
Email: 

[email protected]

Embu Branch
Branch Code: 11023
P.O. Box 1337 – 60100 Embu
Tel: (068) 30057(068) 30057, 30363
Cell: 0722 2024660722 202466, 0734 6833650734 683365
Fax: (068) 31228
Email: 

[email protected]
Nairobi Region Branches
AgaKhan Walk Branch
Branch Code: 11065
P.O. Box 20818 – 00100 Nairobi
Tel: (020) 2214063
Cell: 0729 110 777, 0732 760 465
Fax: (020) 2214064
Email: 

[email protected]

Athi River Branch
Branch Code: 11033
Tel: (045) 6622880(045) 6622880, 6622875/6
Fax: (045) 6622884
Cell: 0722 207 575, 0734 333 316
Email: 

[email protected]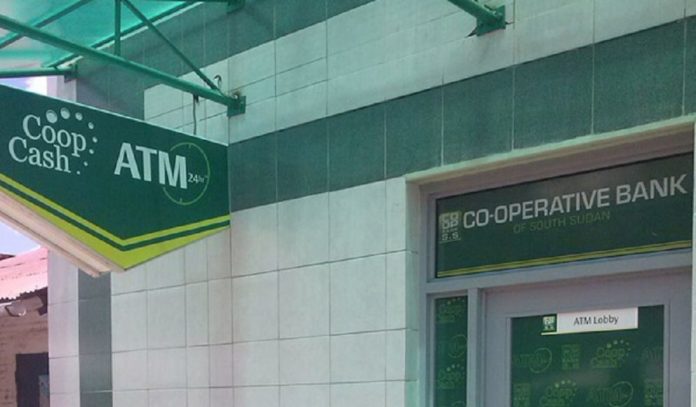 Rift Valley Region Branches
Bomet Branch
Branch Code: 11082
P.o Box 501 -20400,
Cell: 0732 688 659, 0719 865 295
Email: 

[email protected]


Monday – Friday: 8:30am to 4:00pm
Eldoret Branch
Branch Code: 11013
P.O. Box 2948 – 30100 Eldoret
Tel: (053) 2062717(053) 2062717, 2061167
Cell: 0734 600 704, 0722 202 984
Fax: (053) 2063663
Email: 

[email protected]
Western Region Branches
Bondo Branch
Branch Code: 11150
Cell: 070115423, 0786666039
Tel: 0202181332
Email: 

[email protected]

Bungoma Branch
Branch Code: 11025
P.O. Box 1964 – 50200
Tel: (055)30459(055)30459, (020) 2314802(020) 2314802, (055) 30701(055) 30701, 30702
Cell: 0722 2029550722 202955, 0734 6834010734 683401
Fax: (055) 30460
Email: 

[email protected]
Branches In Different Malls
There are many other branches spread across the different regions of the country which can be accessed on the bank's website.
Other Important Co-operative Bank Of Kenya Customer Care Contacts
Apart from the above-listed branches and their various contact addresses and phone numbers, there are more general contact details that you can use to resolve issues you're having with your account or the bank. Here are the contact details:
Contact Centre numbers: 0703 027 000, 020 277 6000
SMS: 16111 Fax: 3276 518
E-mail: [email protected]
Whatsapp: 0736 690 101
Importantly, the contact center is made accessible by the bank 24 hours a day, 7 days a week.
The Bank Also Has Social Media Platforms 
You can also have various issues relating to your Co-operative Bank of Kenya account sorted out by contacting the bank on its various social media handles or by sending a message through the support on its website. Here are the various social media handles of the bank:
Step By Step Guide On How To Use Co-operative Bank Paybill Number For A Deposit From Mpesa
Paying school fees via our M-Pesa Paybill 400222 is as easy as 1, 2, 3… Here's how to:

P.S: You can get your school code here https://t.co/OxwgfuiJct pic.twitter.com/UWldxcBVwl

— Co-op Bank Kenya (@Coopbankenya) January 3, 2021
It is an easy process to deposit funds into your account using Co-operative Bank's Lipa na M-Pesa Paybill number which is 400200. Here are the steps to follow:
Go to M-Pesa menu on your phone, and then select "Lipa na M-Pesa"
Select "Paybill"
Select "Enter business no."
Enter the 400200 as the Co-operative Bank business number and press "OK"
Enter the Co-operative Bank account number you are transferring money to and press "OK"
Enter amount i.e. amount you want to deposit and press "OK"
Enter your M-PESA PIN and press "OK"
Confirm to ensure all the details are correct and then press "OK"
A verification window will be sent to you from M-Pesa notifying you that you have 1 minute to verify that the details are correct.
If it is correct, dismiss or ignore it, if wrong, enter the number 1 and press OK to cancel the transaction
You will receive a confirmation SMS from M-Pesa immediately.
Co-operative Bank will then send you a confirmation SMS shortly.
What Is The Fastest Way To Have Co-operative bank Of Kenya Customer Care Attend To An Issue?
One can easily have one's issues resolved through any of the methods above speedily including contacting the bank through its social media handles. What may be more effective and faster, however, for someone who is very close to any branch of the bank is to walk in and contact the bank's customer care representative. This will give you the opportunity to spell out the issues you may have and get them resolved right there.
If you are not close to the bank, the easiest and probably most convenient manner in which you will have your issues dealt with is through a phone call to any of the contact numbers of the bank available. As stated, the contact center is available 24/7, making it possible for you to call at any time and resolve whatever problem you may have. The only problem one may face when making calls is that at peak times, you may experience some level of congestion which means that one may be required to be on hold for a little longer than necessary.
Contacting the bank via Whatsapp is also another fast and cheap way that you can reach out to the bank's customer care. It may also be the best way to contact the bank because one can state out one's issues and continue with other activities while your issue is being attended to.
Other methods including social media and emailing may take a little longer to get a response, but that doesn't mean they are any less effective.
What You Need To Do Before Contacting Co-operative Bank of Kenya Customer Care
When contacting the Co-operative Bank of Kenya or any bank for a resolution of any issue or for any enquiry, there are a few things that you must have ready whether it is by mail, phone, social media, in person, or any other available means. Here is a list of some of those things in order to have your issue processed early enough:
Your account number and other details
You may need to answer some security questions if you are reaching out via phone call to indicate you are the owner of the said account.
Any information that you think maybe important depending on the issue at hand.
Detailed information regarding the issue you are having including important dates and times.
Having records of transactions may be important.