Kaizer Motaung's net worth of $60 million, which amounts to 869 million in South African Rand makes him one of the richest PSL club bosses. He is a former South African association football player and founder of Kaizer Chiefs Football Club. Kaizer Chiefs, which contributes largely to his impressive net worth is the second on the list of top 10 richest football clubs in PSL (Premier Soccer League) 2021.
Apart from being a footballer, Kaizer Motaung also has other investments and businesses through which he makes his strides. His reputation did not just come from his exploits on the international stage but also from the fact that he is one of the founders of South African football. By impressing millions of fans with prolific finishing and work ethics, the football icon was made a global superstar before his retirement from active participaption in football games. Let's take a look at all his income sources and how he was able to amass his wealth.
Tracing Motaung's Humble Beginning Of Greatness
He was born on the 16th of October 1944, in the Orlando east section of Soweto, Johannesburg, Gauteng, South Africa. Kaizer played his first professional career at the age of 16 when he joined the Orlando Pirate football club. There, he spent 8 years training from 1960 to 1968 before he was recruited into international soccer after several team trials in Zambia.
Kaizer made his North American debut for the Atlanta Chiefs as a substitute in a favorable game against Manchester City. Even though he struggled with the weather condition of North American and the many injuries he sustained, Kaizer pulled all stops and came out as the highest scorer in the league that season. He played brilliantly throughout the season, scoring sixteen goals in fifteen different matches. He was voted Rookie of the Year because of his talents and achievements in football.
Kaizer drew the curtain on his illustrious football career in 1975 after playing two seasons with the Denver Dynamos. He returned home to start his own professional football club.
A Good Part Of Kaizer Motaung's Net Worth Comes From Kaizer Chiefs
Having mastered the business of football, the veteran footballer, in 1970, decided to start his own football team. Subsequently, Kaizer Chiefs was birthed and he derived the name from his first name and that of his former football club, Atlanta Chiefs. Meanwhile, Kaizer was reportedly offered $1 million to remain in Atlanta Chiefs but he rejected the offer and insisted on coming back to South Africa to start his own franchise.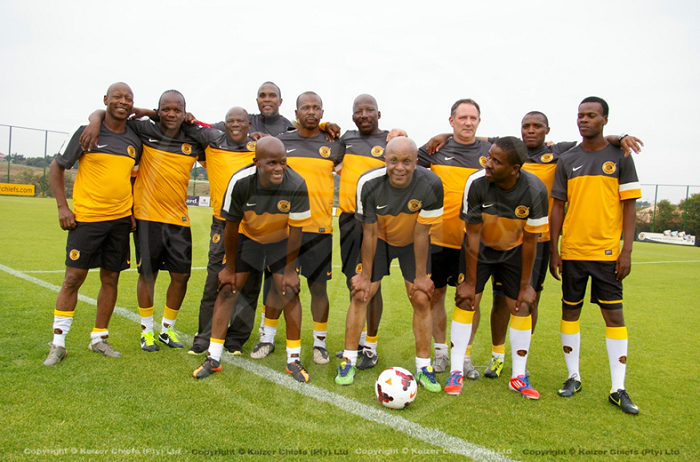 Starting a football club is definitely not an easy feat, but then, Kaizer Motaung was able to pull through. He succeeded in gathering a good number of long-standing footballers, as well as talented rookies who sooner than later was able to form a strong team and subsequently got a huge following. Today, the club has become one of the biggest and successful footbal sides in the country, winning over 78 trophies with 12 league titles to its name, and gaining an estimated fourteen million supporters throughout the country.
Kaizer Motaung Owns 100% Stake At Kaizer Chiefs
From inception, Kaizer has been the sole share owner of Kaizer Chiefs but some time in 1997, he lost control of over 40% of his stake when Primedia, a media and entertainment group reportedly bought the club with R40 million. However, this did not last so long before Kaizer got back control of his club which rumors had that he spent R70 million to acquire back. Be it as it may, the club remains the most recognized source of Kaizer Motaung's net worth.
Is Motaung The Richest PSL Club Boss?
There is no need to restate the fact that Kaizer Motaung is a very wealthy man. Nevertheless, he is not the richest PSL boss but still finds himself in the top 5. The list has many prolific businessmen, including the likes of Johann Rupert, the owner of Stellenbosch. Rupert stands out as the richest PSL club owner with a net worth of $5.8 billion.
Following Rupert on the list is a billionaire with a net worth of $2.9 billion, Patrice Motsepe. He is a South African mining guru who is the sole founder of Rainbow Minerals and a board member of Harmony Gold, the biggest mining company across the world. Motsepe is the owner of Mamelodi Sundowns football club. Irvin Khoza, the owner of Orlando Pirates comes third on the list with a net worth of $100 million, and Kaizer Motaung with his $60 million net worth ikf the fourth richest PSL boss.
Besides His Club, The Football Icon Has Multiple Sources of Income
As much as it is apparent that a larger part of his wealth comes from Kaizer Chiefs, the South African millionaire has delved into many other business endeavors through which he carves a niche for himself. According to reports, Kaizer Chiefs is worth an estimated R1 billion and Kaizer Motaung has been involved in more than 30 companies with 14 of them still active.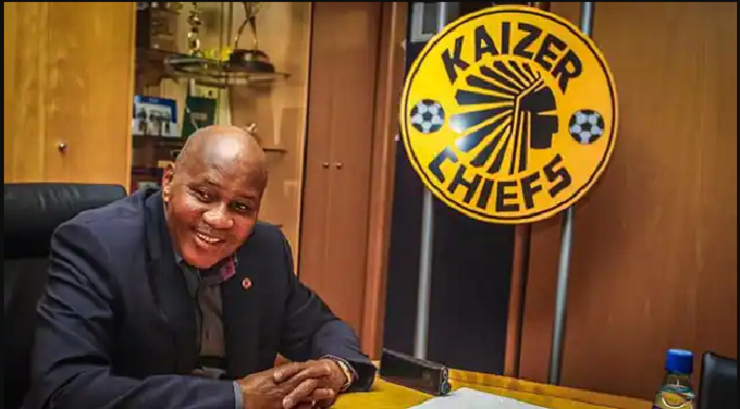 Kaimot Investment
He founded one of his remunerative businesses, Kaimot investment, an asset management company in 1997. The company which makes provisions for corporate, institutional, and individual financial assets currently has over 34 active employees and generates more than $4.9 million per annum which is equal to R71.8 million.
Kaizer Investment Holdings Limited
In February 1996, the expert businessman made another stride. He founded Kaizer investment holdings company which is also into finance management. While the exact amount he makes from the company is not known, Kaizer Investment Holdings has grown so big to become one of his most famous companies and is best described as the money generating machine.
Kaizer Motaung's Other Active Businesses
KMS Marketing and Promotions
Kaizer Chiefs Telecoms
Chiefs Village
Kaizer Chiefs Publishing
Connectivity Partners
Some of His Businesses That Are No Longer Active
Amakhosi Stadium
The 2010 South African Bid Company
ZOK Cellular
He Lives In A Mansion With Assorted Cars In His Garage
With Kaizer Motaung's net worth running into hundreds of millions, he can swimmingly afford himself a lifestyle of his choice and this is evident in the decent pair of wheels he drives. Though he is known to own a mansion in Naturena, but there's no information about its worth. One of his big rides is Mercedez Benz CL500 which is valued at R1.12 million. This could be one of his best cars as he has been spotted in it a good number of times.
Despite the fact that the brands and models of his other cars are not discussed publicly, Kaizer is not known to have as many cars as people would probably think of. Reports also have it that has been in a long time deal with Toyota which has supplied over 20 automobiles to his club, Kaizer Chiefs.