If ever there was a jack of many trades who is known for having dabbled into as many things as have caught her fancy, it would be the person of Crystal English Sacca. The celebrity wife of billionaire venture investor and entrepreneur Chris Sacca in the many hats she wears, is a mother of three, an author, a creative director, an artist, a designer, and a partner at Lowercase, where she co-led the company's initial investments in companies like Uber and Blue Bottle.
Besides all of the above-mentioned endeavors, Crystal is known to have co-authored the books, 'The Essential Scratch and Sniff Guide to Becoming a Wine Expert: Take a Whiff of That' and 'The Essential Scratch & Sniff Guide to Become a Whisky Know-It-All: Know Your Booze Before You Choose'.
Crystal English Sacca's Biography (Age)
Although Crystal English Sacca was born on February 22, 1975, in the USA she experienced some sort of versatility in her growing up years in that despite being born in the US, Crystal had her growing up in seven different countries on three continents. This is pretty amazing and was a fun experience for a young Crystal. Some of those countries she had a taste of include Mauritania, Japan, Swaziland, Gambia, and India.
This is about all the info the beauty has let slip about her early life and growing up days. Not much else is known about Crystal's life before Chris Sacca. However, we know she attended the Georgetown University where she obtained a Bachelors degree in International Affairs in 1997.
Everything To Know About Chris Sacca's Wife
Career
Before she started her freelance career in the many fields she has dabbled into, Crystal English Sacca had partnered with the Venables Bell & Partners and was involved in TV commercials and integrated digital campaigns for a long time. Throughout her career, she has worked with different brands some of which include: Audi, HBO, Intel, Barclays, The Obama Campaign and a host of others.
As an authorCrystal English Sacca is known to have co-authored some books about wine and whiskey. While growing her career, she tried her hands on art directing and has won awards of the art director who has racked up a number of Cannes Lions, Two Gold Cannes Cyberlions, One Show Pencils, and a mass of ADCs, D&ADS, Kellys, Andys, Effies, Webbys, and ADDYs. She added to her portfolio by becoming a partner at the Lowercase Capital investment where her husband, Chris Sacca chairs. She co-led some investments at the investment firm.
Sources have it that aside from all the above-mentioned jobs of Crystal English Sacca, is also a yoga instructor, a web designer, and a philanthropist.
Husband and Children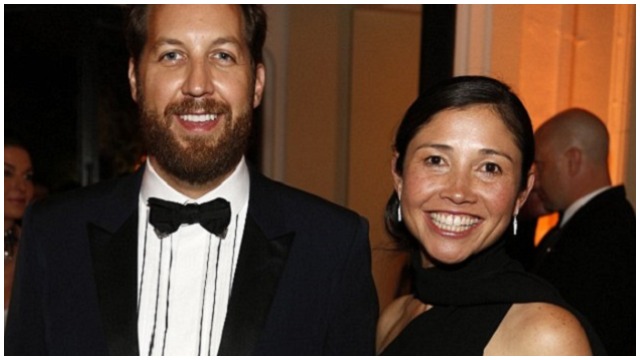 While at Georgetown University, Crystal met her now-husband Chris Sacca. The couple dated for a while but later got married and went on to have three daughters. Crystal English Sacca's husband, Chris Sacca is a renowned American investor, proprietor of Lowercase Capital, and an entrepreneur who was born on May 12, 1975. Although he studied law in school, he decided to start up his own business and to actualize this dream, he took a student loan. Unfortunately, the business crashed but instead of giving up, he channeled the remaining money he had left to an online trading brokers company which started well but crashed afterward. The crash left him with a debt of $4 million dollars.
As much as Sacca tasted the bitter side of failure in the past, he was resilient and found himself a job which did not last either. In 2003, he landed himself a job with Google where he held different positions and also led the alternative access and wireless divisions and worked on mergers and acquisitions. One among his projects was the 700 MHz project. In 2007, Sacca dared himself by leaving his well-paying job with Google to start his own firm where he started as an angel investor with start-up companies to receive equity in exchange for advising.
Later in his career, Sacca started the Lowercase Capital investment, a firm termed as one of the most successful capital funds in history. His wife, Crystal English Sacca is also a partner in the company and has co-led several investment gigs.
See Also:  Vijaykumari, Sadhguru's Wife – Everything You Need To Know
For his works, he has been recognized severally; he was named among the founders of Google. He also made it to the list on 100 Youngest Investors by Forbes and was number 3 on the Forbes magazine's Midas list. He was also named among the top 10 angel investors. For his usual signature cowboy shirts, he became part of the Worst Dressed People of GQ.
What is Crystal Sacca's Net Worth?
Standing alone without the benefit of her husband's immense wealth, Crystal English Sacca's net worth is not known and has not been put at any particular figure. However, Chris Sacca's net worth has been estimated at $1.3.