South African president Cyril Ramaphosa has been married to Tshepo Motsepe since 1996 but he was married and divorced twice to Nomazizi Mtshotshisa (1991–1993) and Hope Ramaphosa (1978-1989). The three marriages produced five children – Andile, Tulisa, Tumelo, Mashudu, and Keneilwe.
Cyril Ramaphosa became the 5th president of South Africa after he entered office in 2018. He assumed the position after being elected President of the African National Congress (ANC) at the ANC National Conference in December 2017, a position he holds to date. He had previously held several political positions, including serving as the Secretary-General to the late President Nelson Mandela, Deputy President to South Africa's former President, Jacob Zuma, and Chairman of the National Planning Commission in South Africa. However, the political career of SA's number 1 citizen is not the only widely sought-after aspect of his life. Cyril Ramaphosa also has a fascinating family life that has piqued the interest of many; he has been in 2 failed marriages and has a handful of children.
Cyril Ramaphosa Is Currently In His Third Marriage
So far, Cyril Ramaphosa has been married three times to three different women. His third and current wife is Dr. Tshepo Motsepe and the pair is known to have tied the knot in 1996. The South African First Lady is notable as a well-educated person as she holds a Bachelor of Science Degree in Medicine and Surgery from the University of Kwa Zulu Natal. She would then go on to Harvard School of Public Health where she graduated with a Masters of Public Health in Maternal Child Health and Ageing.
It is also worth knowing that Dr. Motsepe comes from a very affluent family as she is the sister of Patrice Motsepe, a South African millionaire and mining mogul, and Bridgette Radebe, the wife of Jeff Radebe, a South African politician. Together, Cyril and Tshepo have welcomed 3 children into the world. They are Tumelo, Mashudu, and Keneilwe.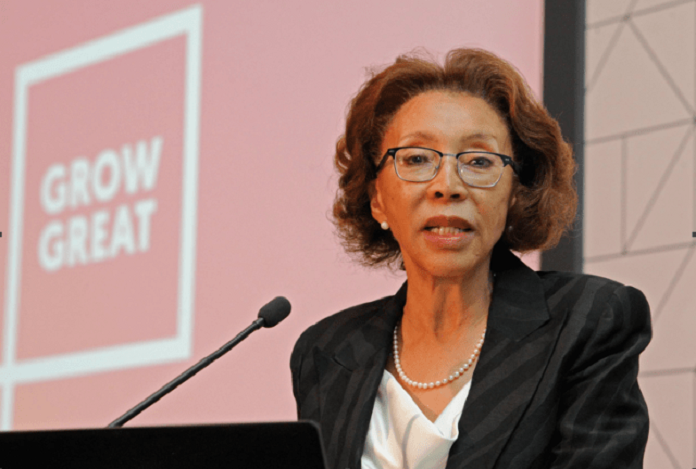 Cyril's Second Wife Is The Late Business Woman, Nomazizi Mtshotshisa
A few years after Cyril Ramaphosa's union with his first wife crashed, he got married to the now-deceased Nomazizi Mtshotshisa in 1991. His late ex-wife is notable as an astute businesswoman and is the first African woman to hold the position of the Chairperson of Telkom. She was still the Chairperson of the Telkom Board until her demise in February 2008.
Although it is not known how they met or when they began their romance, it was obvious they shared an interest in ending the apartheid government in South Africa and their paths must have crossed in one of such meetings. Unfortunately, their union was a brief one as it ended barely 2 years later when they got divorced in 1993. They had, however, already welcomed a daughter, Tulisa. The reason for their divorce was not made public at that time but in 2020, allegations arose claiming that their divorce was due to domestic violence from Cyril. These allegations were never proven since Nomazizi is now late and cannot corroborate them.
His First Marriage Lasted For A Decade
It would interest you to know that Ramaphosa's first marriage happened during the budding years of his political career and it was to Hope Ramaphosa. The pair tied the knot in 1978 when Ramaphosa was still pursuing his Law degree at the University of South Africa. They would go on to enjoy 10 years of marital bliss before it all came to an end in 1989 when they officially got divorced.
No reason was issued in respect of their divorce but it is gathered that the couple separated on amicable terms and still maintain cordial. The former Mrs. Ramaphosa has recently defended the president following his domestic violence allegations in 2020. It is also worth knowing that the couple had a son, Andile Ramaphosa.
Meet All of Cyril Ramaphosa's Children
Even though their father is the number one citizen of South Africa, most of Ramaphosa's children prefer to stay out of the limelight and keep a low profile. However, a few things have been shared about them over the years. Here is what we know about each of his 5 children:
Andile Ramaphosa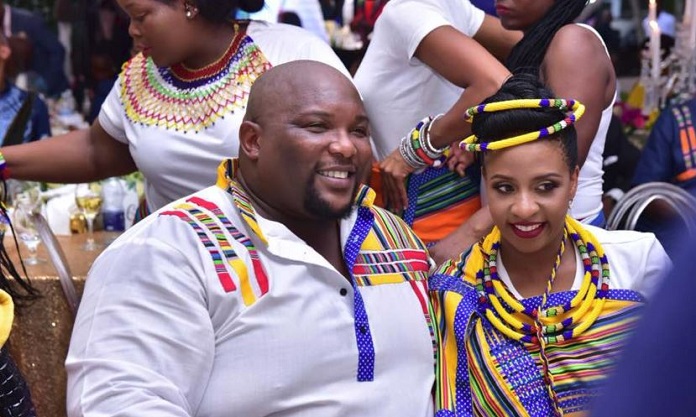 Andile Ramaphosa is the first child born to Cyril Ramaphosa's family. He was born in South Africa in 1981 to Cyril and his first wife Hope. There is no detailed information about his childhood years but it is believed that he was raised in South Africa and must have gotten his basic education in his home country.
More so, it is gathered that Andile is a well-educated man; he received a Bachelor's degree in Accounting and Statistics from the University of Cape Town. In addition to that, he has 2 Master's degrees from Fudan University and the NYU Stern School of Business. As of now, he is a businessman who is engaged in different areas of business.
Andile is also a married man as he walked down the aisle with the daughter of the former Ugandan Prime Minister, Bridget Birungi, in 2018. Only his family and a few close family members from the bride's side attended the traditional wedding ceremony. Andile Ramaphosa's mother, Hope, flew from South Africa to Uganda for the event as well as his dad, Cyril Ramaphosa. Uganda's current president, Yoweri Museveni, also joined the celebration.
Andile Has A Good Relationship With His Father
With regards to the bond he shares with his father, the young man made it clear in 2020 that he adores his old man after Julius Malema accused Cyril Ramaphosa of physically abusing his mother. Andile came to his father's rescue, publicly defending him on Twitter where he dismissed the charges and called them lies in a tweet that read: "Respectfully, this story is fake news. How would you feel if someone went around spreading lies about your parents? …totally unacceptable.?"
However, their father-son relationship was strongly tested when Andile was linked to the scandal involving Bosasa, which has now been renamed African Global Operations. According to reports, Andile Ramaphosa's company, Blue Crane Capital, had received a R2 million lump-sum payment from the corporation. The funds are allegedly linked to advising work on more than 20 governmental and private contracts in Kenya and Uganda, among other African countries.
In his defense, Andile claimed that he was taken advantage of and that he was quite naïve at the time. The Bosasa agreement was actually inked shortly after Cyril Ramaphosa's tenure began in the presidency and this raised a lot of rumors. Moreso, when his campaign management realized they had no idea where the money originated from, they were quick to return it. The president did not pamper his son in this case and had stated that if Andile was implicated in this case and proven guilty, he will assist in the prosecution.
Tulisa Ramaphosa
Tulisa is Cyril Ramaphosa's second child born to his second wife, the late Nomazizi Mtshotshisa. Of all his children, Tulisa is the one with the lowest profile. Despite attempts by the media and internet journalists, very little is known about her.
Tumelo Ramaphosa
Tumelo was born to Cyril Ramaphosa and his third wife, Tshepo Motsepe-Ramaphosa. His actual date of birth is not known but we know he is in his early 30s. It is also known that his early years were spent in South Africa and upon the completion of basic education and first-degree studies, Tumelo moved to San Francisco where he earned a Master of Science from San Francisco's Hult International Business School. He now resides there to pursue his dreams.
Unlike his other siblings, Tumelo is active on nearly every social media platform. He frequently shares his photos on social media and has become a favorite of many girls across the country who admire his fit physique. Tumelo was even formerly dubbed the "National Bae" by females because of his attractive physique and looks. Although he is not officially off the market yet, he is dating Kelebogile Shomang. The couple, according to some reports, is genuinely in love and plans to exchange vows soon.
The sizzling hot son of President Cyril Ramaphosa is also turning into a great businessman and he is currently serving as the CEO of StudEX Wildlife – a company that aims to protect endangered wildlife from predatory animals, poachers, and hunters. He is also the founder and CEO of the parent company StudEX Group and was among the organizers of the Unlocking Blockchain Africa Conference in 2018.
In addition to the above, Tumelo is a partner in two cryptocurrency hedge funds: Chankura Global Crypto Currency Exchange and GAD. More so, he serves as a consultant for Block Mesh and Alpha Crypto Moo
Mashudu and Keneilwe
Mashudu and Keneilwe are the youngest and least-known members of Cyril Ramaphosa's family. However, this is likely due to the fact that they are still young and are yet to complete their education. There were both born to the president and Tshepo Motsepe-Ramaphosa as the second and third child, respectively, and are both girls.
As of 2018, it was revealed that both were students at the University of Cape Town and had completed their high school education at Roedean College in Parktown, Johannesburg. However, other specifics, such as what they are studying and when they will finish their university degree program are unclear. It is also unclear whether the girls are involved in any other thing asides from their studies as they have kept their personal lives very private.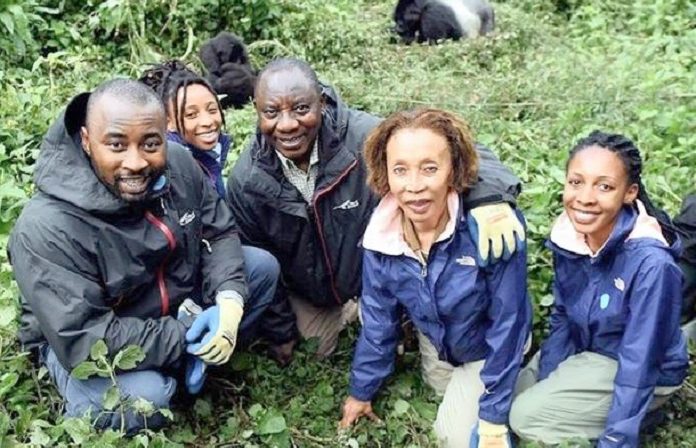 Are Any of Cyril Ramaphosa's Children Into Politics?
With the immense success and fame their father has had as a politician, one would think that at least one of Cyril Ramaphosa's children will follow in that path. However, as of now,  none of the members of the first family are known to have any interest in following their father's political footsteps. They have shown that they prefer to choose their own paths in life and follow their dreams.
In a statement from a relative identified as Ben Ramaphosa, it was revealed that Cyril Ramaphosa taught his children to choose their own careers. According to Ben, the incumbent South African president does not want his children to depend on his achievements, rather, they should build their own success. More so, he hardly had extensive talks with his family members about political issues as he uses the time to relax and chit-chat about other things among his folks. This could actually be the reason why his kids have not picked a keen interest in their father's political pursuits so far.
However, with the rate at which Andile gets entangled with political issues – even if they are scandals, it might just be a pointer that he might catch the political bug and make a run for political office very soon. For the rest of the Ramaphosa clan, it will definitely be a welcomed surprise if any of them venture into politics in the future.
Does Cyril Ramaphosa Have Adopted Children?
Ramaphosa does not appear to have any adopted children as all his children were born to him and one of his 3 wives. However, it is noteworthy that President Ramaphosa and his wife Tshepo Motsepe-Ramaphosa have publicly shared that they financially support over 50 individuals. This revelation was made sometime in 2017 when the rumors of the president's extra-marital affair were making rounds on the internet. In the bid to clear the air, Cyril Ramaphosa had accepted that he had been unfaithful but that was just once and he had settled the issue with his wife. More so, he added that together they were taking care of several young men and women financially.
Does He Have Any Grandchildren?
None of Cyril Ramaphosa's children are publicly known to have started a family, although we cannot authoritatively say that they have not had children of their own due to the privacy of their lives. As of now, only Andile is known to be married and although he and his wife have been together for a couple of years now, their union is yet to produce children. However, with 5 kids, it is just a matter of time before Cyril Ramphosa gets his hands full with his grandfather's duties.