YouTube has created an avenue for many to make wealth and become famous from the comfort of their homes while having fun. Many have built a career out of the platform, uploading numerous videos that have earned them the admiration of viewers across the globe. For Daithi De Nogla, he is loved for his humorous commentary on his gaming video uploads. With what he does, he has gathered over 6 million loyal YouTube subscribers on his channel. Let's learn more about him.
Daithi De Nogla Biography
David Nagle was born as a twin on the 6th of July 1992. He adopted the named Daithi De Nogla after he decided to tread the path of a YouTube star. He was born in Ireland and was also raised there alongside his sister and his twin brother.
Growing up was quite a smooth ride for him, he never struggled as most of his needs were duly attended to. In fact, it is said that he had always dreamt of being an online star, a passion he developed because of his love for games and his parents' willingness to support his gaming career.
There is a paucity of information regarding the YouTuber's family. Meanwhile, he has always referred to his subscribers and viewers as his family. He was a scholar at the Institute of Technology Tralee in County Kerry, Ireland; however, he left the school in order to focus on his already established YouTube channel.
Daithi De Nogla began his YouTube channel on January 16, 2012, beginning with the posting of several gaming commentaries. Later on, he became very famous with his distinctive way of using Irish patois and gibberish in his videos. As he grew his channel, he started creating other strategies to spice the activities on his channel which later led him to upload several live videos of himself in a fun-tough competition with other YouTubers on the popular GTA 5 video game. David has also done a lot of video reviews for other games and animated videos.
Despite having a lot of competitors on YouTube, Daithi De Nogla has gone ahead to become one of the best YouTube gamers around with over 6 million subscribers, over 300 uploaded videos and a billion views. Refusing to follow the normal trend, David has gone ahead to create a unique way of getting his fans and subscribers visit his channel at will. On his YouTube channel, he has also featured as a singer, playing the guitar while singing the songs he wrote. For as long as his career has endured, David has never missed out of being ranked among the top 100 gaming commentators in the world.
His Net Worth 
Going by available stats, David's channel has over 6 million subscribers and pulls about 2000 subscribers on a daily basis. He gets an average of 500,000 views daily with over 900 million views annually. Calculating based on monetized views, Daithi De Nogla boasts of an estimated income of $900 per day which would amount to $330,000 in a year. In view of that, it is believed that David's net worth should be around $1.1 million.
Apart from the earnings from his YouTube channel, David has also earned a great deal of fortune from the business franchise he runs on his website.
Who's His Girlfriend?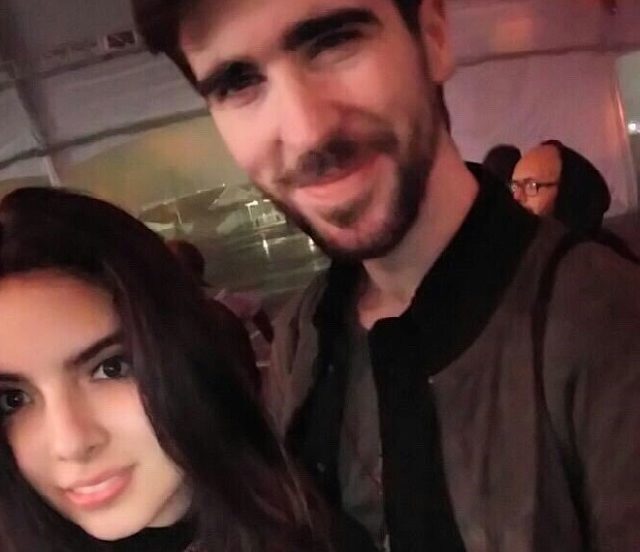 This YouTube star has fallen in and out of love several times with different ladies. He is currently not married but is in a heavily publicized relationship with a lady named Jacs' Style. The two often upload pictures of them having lots of funs and of course, with a lot of PDAs involved. Well, there are no details of how they met or how long they have been together, but from what we see, the two is sure a perfect match.
Other Facts About The YouTuber
1. David still lives in Ireland where he was born, he lives with his twin, Andreas De Nogla, his other family members, and his two dogs – Joe and Tony.
2. Daithi De Nogla is a cute handsome man who grows his beards and wears brown hairs.
3. He stands at 6 feet 4 inches with a balanced weight of 80kg.
4. De Nogla is among the few who are endowed with a set of green eyes.