Dana York was the scheduling manager of the music band Tom Petty and the Heartbreakers. It was rumored that she was seeking to dissolve her marriage to Tom Petty after Tom announced that he was a drug addict. However, that never happened as she stuck with him until he died on October 2, 2017.
Every once in a while, an average human marries a celebrity and acquires unimaginable fame. That was the case when Dana York got hitched to Tom Petty, the leader of numerous musical bands, including Tom Petty and the Heartbreakers, Travelling Wilburys, and Mudcrutch.
Tom Petty lived a turbulent life before his death but in Dana York, he found a rock and a source of support. Not much was known about her before her marriage to Petty and very little has been heard about her ever since he died in 2017. Is she still in the limelight? More importantly, does she still have a relationship with her dead husband's children?
Meet Dana York, The Overnight First Lady Of Tom Petty's Empire
Dana York was born in 1964 in Flint, Michigan. She, however, did not grow up there. Dana's family decided to seek new pastures in Flushing, Michigan when she was little. As a result, she had her basic and high school education in Flushing, graduating in 1982. Although Dana York's mother reportedly lives in Fenton, Michigan, we do not know much else about her family.
Just as is the case with her background, not much is known about Dana York's occupation. This is especially true for her life before she met Tom Petty and entered into the limelight.
It has, however, been said that she worked in the education sector. She held the position of Principal at the University High School in Michigan but when she got married, she vacated this position. She did this to focus on her marital status and possibly take on a new position with her husband, Tom Petty, and his band.
Eventually, as predicted, she did. Dana York became the scheduling manager of Tom Petty and the Heartbreakers. In that capacity, Dana took over the organization of the band's tours and concerts, from schedules to venues and timing.
Dana And Tom Petty Got Married Ten Years After Their First Meeting
Before meeting Tom Petty, Dana York was relatively a nobody. This all changed with her marriage to the legendary musician and actor. Their love story started pretty ordinarily enough. They met for the first time in 1991 at one of Petty's Texas shows.
At the time, both were married to different people. Petty was married to childhood sweetheart, Jane Beynyo while Dana York was married to an unknown man.
Fast forward to 1996, they reconnected again. This time, circumstances were different. Petty was finalizing his divorce from his wife of 22 years. Dana was also divorcing her husband. After both divorces were concluded, a romance struck up between both of them. It was reported that they had fallen in love with each other fast and hard.
The steamy romance lasted for six years before they decided to walk down the aisle. Tom Petty and Dana York got married on June 3, 2001, in Las Vegas, ten years after they first met. She was 37, and he was 50. The event was a rather low-key affair with only a few friends and family involved.
The reception took place at Ruth's Chris Steakhouse in Las Vegas. All of these happened between the first and second legs of Tom Petty and the Heartbreakers' tour. However, they held a second and proper wedding ceremony in their Malibu home on June 21, 2001.
Previously unknown, her marriage to Tom Petty made her famous. Not only did she become recognizable as Tom's wife, but fans began to recognize her as a member of the band. She travelled with the band and began managing their schedule, making her a public figure in her own right.
She Helped Him Fight His Drug Addiction
It was not just Dana that benefited from their relationship and subsequent marriage in a substantial way. The rockstar she married had a long history of drug abuse and addiction. He struggled with both cocaine and heroin.
He initially attempted to hide this fact from York, but she knew eventually. Notably, Dana's father had struggled with abuse all his life as well. She, therefore, understood his struggles and resolved to get him help. Tom was eventually hospitalized and went through a detoxification procedure.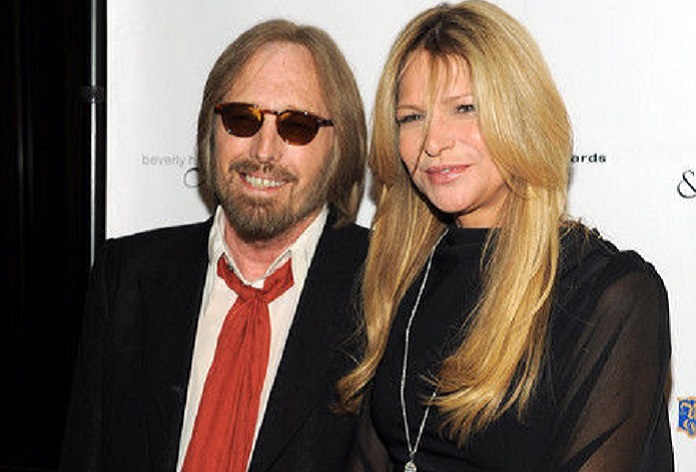 Dana nursed him at home daily. A doctor also came to give him medications that helped fight the effects of the drugs. She also helped restore the broken relationships he had with his two daughters from his previous marriage.
When Tom Petty announced that he was a drug addict, rumours began circulating that his wife, Dana York, was seeking to dissolve the marriage. These rumours died when she decided to stick with him and ensure he got medical help instead. The couple subsequently enjoyed 16 years of marital bliss right until he died of a heart attack and accidental overdose on October 2, 2017.
They Did Not Have Shared Children
Dana York and Tom Petty's marriage did not produce any children. They both, however, came into the marriage with children from their previous marriages.
Tom Petty had two daughters with Jane Beynyo: Adria and Kimberly. Dana, meanwhile, came into the marriage with her son, Dylan. They, therefore, became stepparents to each other's children.
Dana York Has Stayed Off The Spotlight Since Petty Died
Dana York has been scarce ever since the demise of her husband, she has kept a relatively low profile. However, the rockstar's widow has appeared in the news in recent times. In 2019, she became embroiled in a messy lawsuit with her stepdaughters, Adria and Kim.
After his death, Dana York became the sole custodian of Petty's estates. It was a decision that did not sit well with his daughters. They subsequently sued her for $5m over controlling rights to his catalogue. On December 19, the family settled the suit, and all litigation processes ended.
Most recently, she appeared in the news in 2020. She released a statement, along with her stepdaughters, via Tom Petty's official twitter handle.
— Tom Petty (@tompetty) June 21, 2020
The statement was aimed at distancing Tom Petty and the family from Donald Trump after the American President used a track of Petty's at his rally. They announced that a cease and desist had been issued to Trump and his campaign.
Asides these, there is very little news regarding where she is at present and what she is up to. We can only assume she is in great health and continues to do the music legend proud.