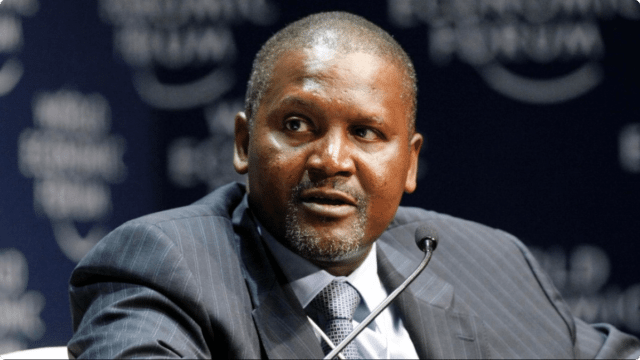 We may never see a day when we've written or heard enough about Africa's current richest man; Aliko Dangote. The man just keeps on making waves and stamping out doubts and murmurs as to whether he's deserving of the enormous wealth that he's been blessed with. With a business acumen that saw him climb fortune's ropes where he now seats comfortably at the top; ranking 30th on the list of richest men in the world and 1st overall in Africa, Aliko Dangote always gives back.
See Also: South Africa's Billionaire Gives Away Family Fortune To Charity
He once said of his home country Nigeria, "Nothing is going to help Nigeria like Nigerians bringing back their money. If you give me $5 billion today, I will invest everything here in Nigeria. Let us put our heads together and work".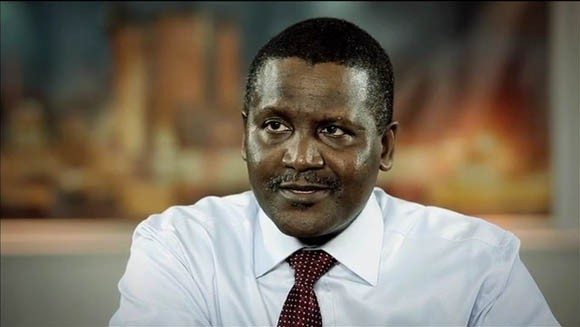 Aliko Dangote was born into a rich Muslim home, a fact that one might suppose would make him comfortable. This however was not true of the young Dangote as he states that he remembers buying cartons of sweets (sugar packs) and selling them to make money. His love for trading and business is obviously innate.
The Dangote Group was established as a small trading firm in 1977, today culminating in a multi-trillion dollar company that comfortably employs over 11,000 people with major operations in Benin, Ghana, Nigeria and Togo.
See Also: Top 10 Richest Black Billionaires In The World
His latest laudable project is the construction of a $14 billion refinery which is projected to refine about 650,000 barrels of crude oil a day. After a tour of the facility on Sunday, the governor of the Central Bank of Nigeria has stated their readiness to support the project. The support is directed towards easing the importation of equipment to complete the refinery.
Its no hidden secret that the country is stretched thin financially with the recent drop in oil prices at an all time low. If Dangote succeeds by his projected time of 2018, he just might save the entire Nigerian economy and make life easier for millions of people, a promise Buhari made which he is yet to fulfill.