Do you believe in magic? Well, if you do, then the name David Blaine may ring a bell.  He has proven the existence of magic despite the doubts of many. He is an American magician, illusionist and an artist whose interest in magic was cultivated after watching another of his kind in the subway when he was only 4. You could guess he was surprised with the act he saw and at that point, he made the decision to toe the same path.
David has performed so many tricks which he amazes his audience with his implausible and peculiar crafts. In the process, he has also broken a lot of world records. In this article, you would get to know this world record breaker; David Blaine.
David Blaine's Ethnicity and Bio
Born as David Blaine White on April 4, 1973, in Brooklyn, New York City to Patrice Maureen White and William Perez, his mother, Patrice died in 1995 after battling with cancer. She was a school teacher while his dad worked as a veteran. He attended Passaic Valley Regional High School after he relocated with his mom to Little Falls. David stayed for seven years at Little Falls and later moved to Manhattan New York to find greener pastures when he was seventeen.
William, David's dad had half Puerto Rican and Italian descent while his mom was of a Russian Jewish ancestry. David Blaine is of a mixed ethnicity; Puerto Rican, Russian ancestry and Italian.
Career 
David's career as a magician hit the realms of success when his debut David Blaine: Street Magic was aired on NBC on May 9, 1997. the program was a huge success and portrayed his visions of bringing magic back to the world.
His darndest crafts are referred to as one of the scariest experience anyone could undergo. He was once buried alive in a 3-ton tank filled with water and stayed seven days sometime in April 1999. The act was one of the most dangerous of all his crafts, he neither ate nor drank and was said to have beaten his hero, Harry Houdini to the game who wanted to do a similar act but couldn't live up to it.
Afterward, David decided to play the ice game which he titled Frozen in Time. The magician was buried in a box of ice for over 2.65 days where his only means of survival was linked to two tubes; one supplied oxygen and the other discarded his urine. A lot of his audience thought he would go in shock because no one has been able to survive such amount of cold but the magician survived.
His next act was named Vertigo, where he was lifted to the top of a building and he withstood the weather of the New York City for 35 hours in 2002. David later acknowledged that though the stunt was a success, he also experienced a series of hallucinations after the act.
As the day unfolds, David Blaine's tricks become scarier. He performed different kinds of darndest magical stunts including his stunt of being drowned alive, being handcuffed to a rotating gyroscope, being tied upside down for 60 hours and trying catching a .22 caliber bullet with a metal cup in his mouth.
He Has A Decent Net Worth
His means of income is not limited to his shows, the magician has also taken the path of a writer and has published a magical book titled Mysterious Stranger which was released on October 29,2002. David Blaine's annual salary has not been calculated but one thing we are certain of is that he is worth $12 million.
Is David Blaine Married or Is He Still Dating?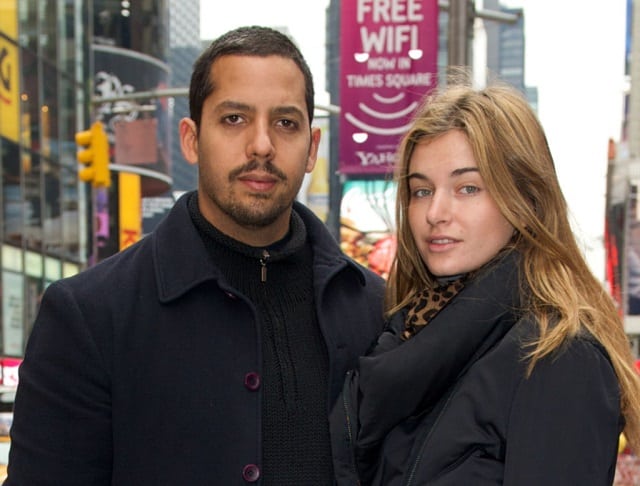 David Blaine has been with a lot of relationships, however, he got engaged to Alizee Guinochet, who is a French model on April 4, 2009, and also had a daughter named Dessa with her. Dessa was born on January 27, 2011, however, they never got married and separated in 2014.
See Also: Amityville Horror: 7 Facts You Need To Know
Apart from his baby mama, the magician has been caught in a lot of love webs, he fell for Manon Von Gerken in 2002, Mallory Snyder in 2004, and Lonneke Engel in 2006. He was also linked with Daryl Hannah in 2002, Josie Maran in 2000 and there are also rumors of his affair with Fiona Apple.
How Tall is David Blaine?
The renowned magician has been noted as one of the very best of all time; his crafts have been recorded as one of the darndest of all and he is, of course, a good looking man. He has a slim body build, weighing 84 kg and is 5 feet 11 inches tall and he is also a lover of tattoos.
What Happened To Him?
Well, there has been an uproar on the internet involving the magician's state of well being on whether he is alive or dead? We know that the reason for the uproar was because of his stunt involving his act of catching a bullet with a metal cup positioned in his mouth. It was recorded live which allowed a lot of his audience to see his near-death experience when the stunt failed. Fortunately, he was saved by the lid of the cup, he sustained a massive injury in his mouth and was operated on. The magician is currently hale and hearty and we look forward to more of his crafty acts.