David Walliams is a British-born actor, author, comedian and presenter whose partnership with his best friend, Matt Lucas, brought a lot of fame and fortune to the pair in the entertainment industry. His first major success came through after the creation of his show, Little Britain. He also went on to become part of the judges on the talent show, Britain's Got Talent.
Since then, Walliams has gained massive success as a children's author whose books have sold over 25 million copies and have been translated into 53 languages. He has however gained a bit of notoriety, thanks to his fascinating love life which has so far encompassed a heart-breaking divorce, evolutions in his sexuality, as well as an active dating life.
A Breakdown Of The Ways David Walliams Made His Fortune
Some sources estimate Walliams' net worth at $21.1 million while others place it as high as $24.8 million. Whichever it is, there is gainsaying the fact that the renowned British comic cum TV personality has done well for himself and this is because of a diverse career that spans across both the television and literary world.
His Hit Sketch Comedy Show – Little Britain
David Walliams made the bulk of his money from his hit TV show, Little Britain, which is a collaborative effort with his professional partner, Matt Lucas. Walliams and Lucas first crossed paths while they were both students at the University of Bristol between 1989 and 1992. They struck up a fruitful friendship and went on to appear in a series of spoof and sketch comedy shows in the 90s.
Fast-forward to the year 2003, the duo debuted their own sketch comedy show titled Little Britain. The show caricatured various segments of the British society with the two men portraying fascinating characters such as a deluded transvestite named Emily, an insane Scottish hotelier named Ray and a love-struck PM's aide de camp named Sebastian.
Little Britain debuted on BBC Three in 2003 and went on to remain on air for the next six years during which it attracted massive viewership. Its popularity led to a series of live shows, Little Britain Live, in the year 2006. There was also an American version, Little Britain USA, as well as a video game based on the series. All of this translated into significant salaries and royalties for Walliams and his creative partner.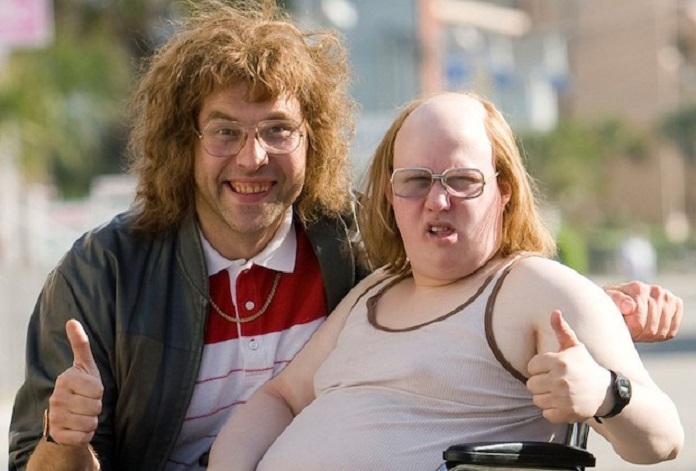 Talent Show Judge and Movies
Asides his comic chops, David Walliams is also a good actor and has featured in some movies and TV series. Some of his acting projects can be seen in Great Expectations, Murder Mystery, Dinner For Schmucks, Star Dust, Virgin Territory, EastEnders, Rock Profile, The Strangers, Fun at the Funeral Parlour, Hustle, Doctor Who, and Partners In Crime. All these gigs have similarly paid the comedian well with his salaries falling in the six and seven-figure regions
Another venture that has rewarded Walliams is the popular talent show, Britain's Got Talent. He has been a judge on the show since 2012 to date and established a great rapport with his co-judges. This has seen him win the best judge award at 2015, 2018, and 2019 editions of the National Television Awards. It has also earned him a salary of about £1 million for each season since the year 2014, meaning that he has made about £6 million from the show.
One of the Bestselling Authors in the UK
David Walliams has extended his wicked sense of humour to the literary world and has penned about 14 children's novels, seven picture books, and four short story collections. Some of his most notable books are The Boy in the Dress (2008), Mr. Stink (2009), Billionaire Boy (2010), Gansgta Granny (2011), Ratburger (2013), and Aunty Awful (2014).
Most of David's novels usually feature young protagonists, aged 12 and about, and deals with issues peculiar to people of that age. His literary style has been compared to that of British great, Roald Dahl and has proved quite popular with the reading public. David's works have been translated into 53 languages and counting. He has sold more than 25 million copies of his books and is now one of the bestselling authors in the UK.
For instance, in the year 2017 alone, the London-born comic star sold more than £16.57 million worth of books, to emerge the biggest selling author in the UK for that year. He beat out several others such as Harry Potter author, J.K. Rowlings, to achieve the feat. Additionally, asides sales, some of David's books have been made into TV films, generating millions of pounds in royalties for the author.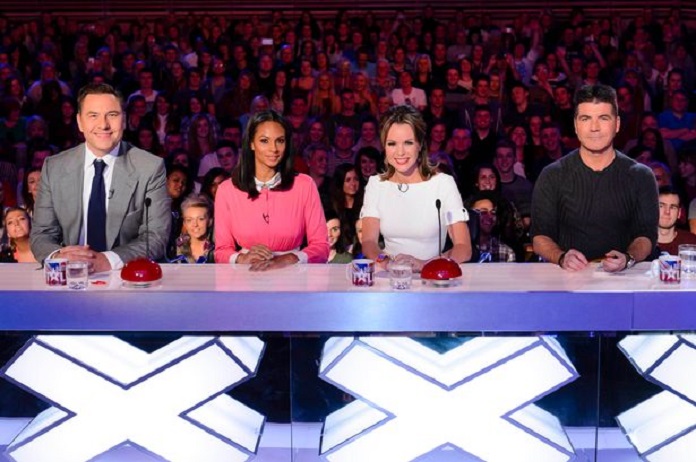 The Real Reason Behind His Divorce From Model Lara Stone
David Walliams was previously married to the Dutch model, Lara Stone. He first met Stone in September 2009 and they bonded over their shared mean sense of humour. He subsequently proceeded to woo her with a date to a football match, as well as flower deliveries. The pair then commenced a relationship and announced their engagement on the 20th of January 2010. They later had their wedding at Central London's Claridge's Hotel in May 2010 with the bride wearing a custom-made Givenchy lace and satin dress worth £30,000.
The news of the couple's first child was announced in December 2012 and their son, Alfred, was born on the 6th of May 2013. After five years of marriage, Walliams and his wife announced that they were going to live apart for a while as a result of marital issues. The time apart, unfortunately, could not resolve the issues and the union was dissolved in September 2015. Following the dissolution, it emerged that the Walliams had hoped to use the period of separation to work on his marriage while Stone wanted the trial separation to be made permanent. He couldn't very well force her to stay married and so, they officially divorced.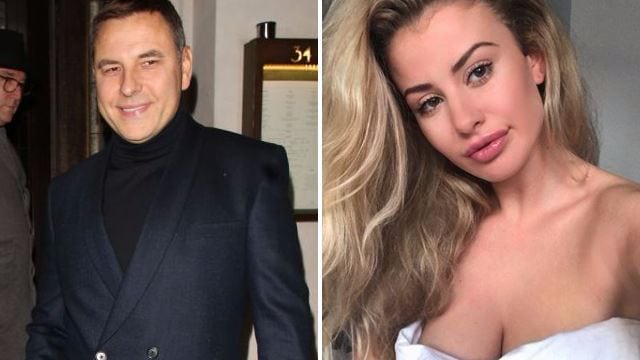 See Also:  Is James Corden Gay or Does He Have A Wife, What Is His Net Worth?
How His New Lifestyle As A Bachelor Bred Gay Rumours
Since he got divorced, David has stated that he now identifies as pansexual, meaning he falls in love with a person's soul and not necessarily the body one comes in. This revelation has made many folks speculate that the comic is gay but this is not entirely true. His pansexuality simply means that he is willing to date men, as well as women so long as there is chemistry.
Nonetheless, David has only dated women so far, including British model, Chloe Ayling, and celebrity makeup artiste, Lou Teasdale. Both romances were brief and lasted for just some months. Walliams is now said to have his eyes on Pussycat Dolls member – Ashley Roberts. A May 2020 report in the Daily Star has it that he is smitten with the singer and thinks she is gorgeous. He has reportedly sent several DMs on Instagram and hopes that they can start dating once the coronavirus-induced lockdown is fully lifted.