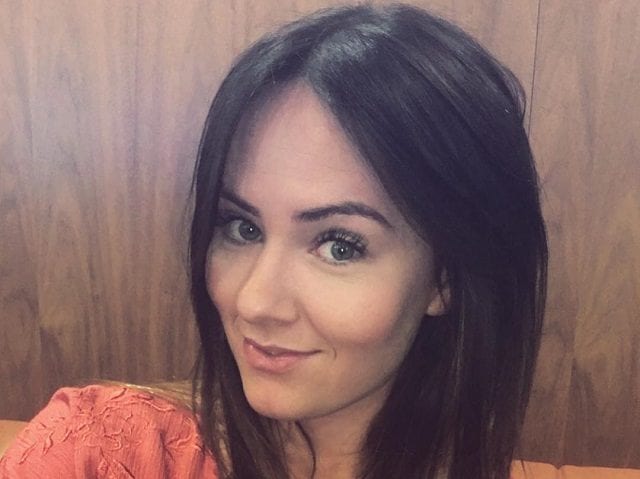 Dee Devlin may not be a household name yet but fans of her Irish long-term partner Conor McGregor will definitely want to know who she is. She is his mystic driving force, charming girlfriend, mother of his kids, finance manager, and his number one supporter. So strong is her devotion to him that she quit her job to be by his side.
She is quite popular on social media with over 1.6 million following on her Instagram which pales in comparison to her partner's over 30.7 million followers. Dee Devlin has got a fashion sense that earned her recognition and a Peter Mark's VIP Style award. Read on to find out more about the bio, age height, net worth and other facts about the devoted girlfriend of Conor McGregor, the double MMA champion.
Dee Devlin's Bio, Age
Dee Devlin was born on the 9th day of August 1986 in Walkinstown, Dublin, Ireland. Although details of who her parents are and her childhood are not known, it is, however, known that she has two sisters who she grew up with – Sarah and Cathy Devlin. The beautiful Dee Devlin quit high school just when she was fifteen years old and started doing odd jobs to fend for herself until she met McGregor and moved in with him. She equally supported his martial arts training with proceeds from her menial jobs.
She is not only a beautiful girlfriend to Conor but she has got business sense and brains for figures as she serves as her man's financial adviser, managing his financial concerns. Devlin has got other things going for her as she is also a social media influencer, with over 1.6 million fan base on Instagram. Her Twitter account where she actively posts the UFC fights update or other concerns businesses of Conor McGregor also has a good following – over 59,000.
The mother of two has got a great fashion taste, no wonder she was accorded the title of a style icon in her home country, Ireland. Her stylistic feats have earned her commendations and some notable award such as Most Stylish Newcomer, from the stable of Peter Mark Style awards. 
Who Is Her Husband – Conor Mcgregor?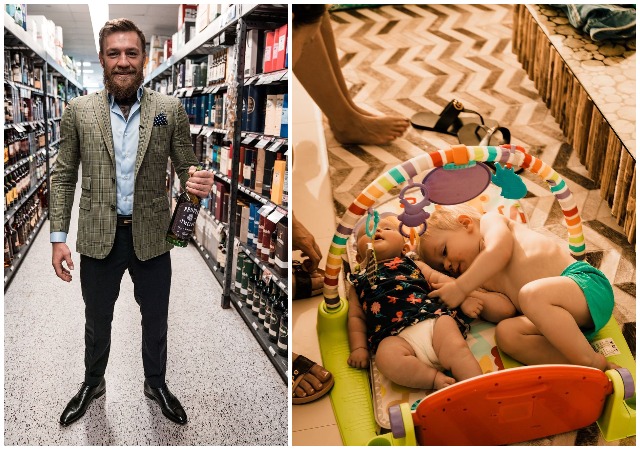 Dee Devlin is not yet married but she has been in a long term relationship with her superstar partner, Conor McGregor who she met at a nightclub in Ireland sometime in 2008. The story has it that they were hooking up on Bebo, a social networking platform and from simple exchanges of messages, their interaction translated to physical dates.
From there on, their romance blossomed and they soon started living together as live-in lovers. The lovebirds welcomed their first child, a son named Conor Jack McGregor Jr on the 5th of May 2017 while his sister Croia was born on the 4th of January 2019. They are definitely having the best time of their lives as a family.
Conor McGregor is a famous retired mixed martial artist and professional boxer. He is a native of Crumlin, Dublin in Ireland and was born on the 14th of July 1988. The fighter has been in about twenty-five Ultimate Fight Championships (UFC) fights, winning twenty-one convincingly. He previously held the light and featherweights record in the UFC.
The big talker rose to greater popularity in 2017 when he challenged an already retired African-American multi-titled boxer, Floyd Mayweather Jr to a boxing fight. Although he lost the fight in the tenth round, the fight was financially rewarding as he went home with $30 million. He formally retired from the MMA in March 2019.
See Also: Lauren Hashian, Dwayne Johnson's Wife – Bio, Wiki, Age, Height
How Much Is Dee Devlin's Net Worth?
Dee Devlin has been earning her living working for her man Conor McGregor but as of now, there has not been any public information regarding her net worth. However, we know that her famous partner net worth that is estimated at $110 million. The sum mostly came from Conor's ultimate fights, his one-time boxing bout, as well as his businesses – August McGregor fashion line and his Proper No. Twelve Irish Whiskey. Devlin and McGregor have a beautiful house in Dublin, exotic cars and a yacht.
Height
The Walkinstown native has such look that any man would go all out for; with her slender frame and well-toned body. She stands almost at the same height as her partner, Conor McGregor who stands at 5 feet 9 inches (1.75 m) tall. However, there is no official record of her exact height, weight and body measurements. Information regarding her body measurements are not in the public domain but we will be sure to bring such information to the fore once it is known.