Ever since the effortlessly elegant and intelligent Demi-Leigh Nel-Peters clinched the Miss Universe crown in 2017, life has been a roller coaster ride for her. The South African beauty has instituted pet projects aimed at raising awareness about issues close to her heart. She has also gained celebrity status and is slated to take part in her first feature film titled SuperGirl in 2020.
On a personal level, the beauty queen is now the wife of American baseball player Tim Tebow. The matrimony came after a one-year-long engagement and the beauty queen is currently soaking up all the joys of married life. Looking at it, one cannot help but conclude that Nel-Peters is set for life. However, before the fame and glamour, she was just like any other young girl growing up with big dreams.
Demi-Leigh Nel-Peters Was Born and Bred in South Africa
Demi-Leigh Nel-Peters was born on June 28, 1995, in Sedgefield, Western Cape. Her nationality is South African while her ethnicity is Afrikaans (a South African ethnic group which descended from the group of Dutch settlers who arrived in the country in the 17th and 18th centuries). The Western Cape beauty is fluent in both English and Afrikaans and her parents are Bennie Peters and Anne-Mari Steenkamp.
Nel-Peters also has a much-beloved younger half-sister named Franje. Franje was born with a medical condition known as cerebellar agenesis and this made her big sister quite protective of her. Such protectiveness eventually morphed into mental strength as well as a big motivating force. That motivation led to the young lady's emergence as the president of the Student Council in her high school. It also led to her being named the Junior Deputy Mayor of her city, George, in the Western Cape at the mere age of 17.
Demi-Leigh Nel-Peters continued exhibiting this impressive leadership attributes and savviness all through college and eventually bagged a degree in business management from North-West University.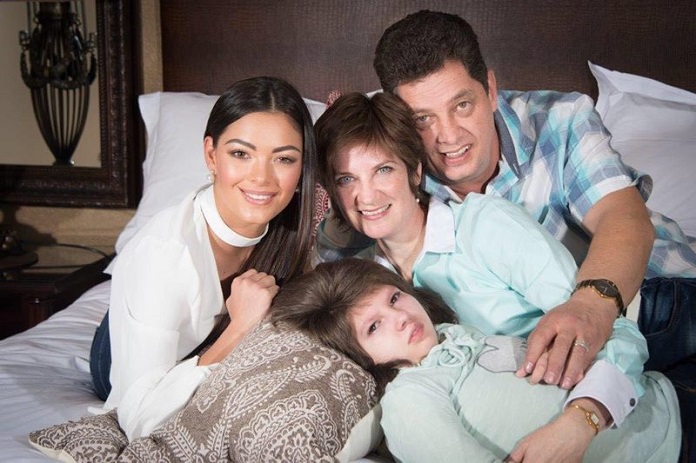 Her Emergence as Miss South Africa
Whilst going through college, the naturally-gorgeous Demi-Leigh Nel-Peters tried her hands at beauty pageantry and emerged victorious on several occasions. She eventually made it all the way to the national level (representing the Western Cape province) and was crowned Miss South Africa in March 2017. Having won the competition, Demi-Leigh qualified to represent her country at both the Miss World and the Miss Universe events.
There was, however, a clash in the dates of both competitions and the organizers opted to send her to Miss Universe. Demi-Leigh, therefore, packed her bags and set off for Las Vegas for the competition. In sin city, the young lady joined about 90 other hopefuls as they went through various stages of the competition. The grand finale was later held at The AXIS, Planet Hollywood in December 2017. It was hosted by Steve Harvey and featured performances by notable music acts such as Fergie and Rachel Platten.
Nel-Peters at the Miss Universe Pagent
During the question and answer segment of the Miss Universe pageant, Demi-Leigh Nel-Peters did not disappoint her home country and her international fans. The SA queen displayed her internal strength and confident personality while answering questions posed to her before a live audience.
Steve Harvey, the host of the event, asked Demi this question:
"What quality in yourself are you most proud of and how will you apply that quality to your time as Miss Universe?"
Demi confidently answered:
"As Miss Universe, you have to be confident in who you are as an individual. And Miss Universe is a woman that has overcome many fears and by that, she is able to help other women to overcome their fears. She is a woman that nothing is ever too much to ask for and I think that is exactly who I am."
When asked her point of view as to what would be the most important issue regarding women in the workplace. Demi-Leigh advocated for equal pay saying that women all over the world should be paid the same as men for the same job. Such brilliance, poise, and intelligence captivated the judges and they unanimously decided to hand her the crown.
The Western Cape native thus beat out over 90 contestants to emerge the winner. She also made history as the second South African to achieve such a feat, with the first being Margaret Gardiner in 1978. Demi-Leigh used her victory speech to express her gratitude and dedicated the award to her home country.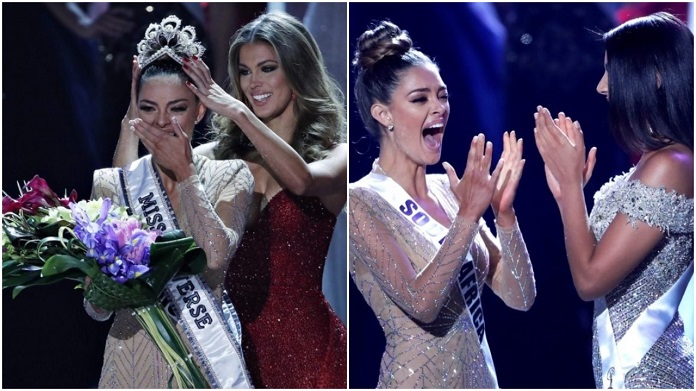 The Carjacking Experience That Inspired Her Project
Following her Miss Universe victory, Demi-Leigh Nel-Peters gained a luxurious apartment in New York for a year. She was equally paid an awesome salary package and traveled to several countries to represent the Miss Universe brand during her reign. The South African beauty also utilized her tenure and newfound fame to institute the #unbreakable program.
This was a series of workshops aimed at teaching women self-defense skills which can come in handy in violent situations or toxic relationships. Demi-Leigh was motivated to set up the program after she suffered a carjacking in her country just a few months to the Miss Universe pageant. According to the beauty queen, some men accosted her while she was in the car pack of a shopping complex and dispossessed her of her personal belongings.
They then wanted to force her into her car and drive away but she resisted. She was able to punch one in the throat and made a way to safety. Demi-Leigh has revealed that she was able to repel the attack because of the skills that she had previously learned at a workshop organized by a South African non-profit. She, therefore, decided to pay it forward by creating an avenue to tutor other women in self-defense.
See Also:  What Has Agbani Darego Been Up To Since Her Reign As Miss World and Who Is Her Husband?
Demi-Leigh Nel-Peters' Lovestory with Tim Tebow
Demi-Leigh Nel-Peters is totally off the market and her husband is none other than the renowned American professional athlete, Tim Tebow.
Tebow first rose to fame as a star football player in college. He subsequently went on to play for some NFL teams before calling time on his football career. He has now moved to launch a baseball career and plays for the New York Mets.
Demi-Leigh and her future husband first crossed paths while she was living in New York in 2018. They later struck up a romance and by January 2019 they got engaged on his family's farm in Jacksonville, Florida. The couple subsequently threw themselves into wedding preparations and got married in South Africa on the 20th of January, 2020. The bride stunned in a custom-made David's Bridal gown while her groom wore an Antar Levar tuxedo. On hand to witness their happiness were about 260 guests and they read vows that they had written.
Demi and her husband have been living together in bliss though they have been a few clouds on their horizon. Back when they were still dating, specifically in May 2019, the former beauty queen used her Instagram account to announce that her sister, Franje, had passed on. She described Franje as her biggest joy, an angel on earth, and a little princess. She further stated that her heart was aching but that she found comfort in the fact that Franje would now be able to embark on all those physical activities that she couldn't do on earth in heaven.