Desmond Harrington is popular for starring as detective Joseph Quinn in the popular television series Dexter, where he is a fan favorite. In recent time, the talented actor has lost a significant measure of weight that has prompted his fans to ask what has been going on, with some assuming that he had surgery and others saying he faced challenges with his health. While there are so many guesses about what happened to him, here is all we have been able to gather, as well as all the details about his biography, net worth, and career.
Desmond Harrington Biography
On October 19th, 1976, Desmond Harrington was born to Mary and Michael Harrington in Savannah, Georgia. He, however, spent his formative years in the Bronx, New York where he raised. There is no information available in regards to him having any siblings or being an only child.
Coming from a Catholic background, Harrington had his elementary and high school education in a Catholic school before proceeding to enroll at Manhattan College, New York, where he only managed to spend a couple of years before dropping out.
Unlike other would-be actors who leave school to pursue a career, Desmond Harrington had other unrevealed reasons as to why he never graduated. He went on to take several menial jobs such as working as a gardener or barkeep in order to make ends meets before eventually setting off to join the acting industry.
He first enrolled in an acting school which helped him form his acting skills. As one would expect, Desmond struggled in his career at first before later becoming one of the finest actors in the game.
Movies and TV Shows
The first-ever role Desmond Harrington played in his vocation as an entertainer was that of Aulon in the motion picture, The Messenger: The Story of Joan of Arc (1999). Although the movie did not turn out to be a major hit, it proved to be a decent outing for the actor.
He has since that time featured in many movies in his early career, including Boiler Room, Life Makes Sense If You're Famous, Ghost Ship, Wrong Turn, Riding in Cars with Boys and a lot more. Besides his movie roles, Harrington has also partaken in shows like Dragnet, Sons & Daughters, Rescue Me, and most significantly, Dexter.
Dexter was a huge hit and was loved by many. His role in the series proved to be a huge boost to his career as it earned him several award nominations, most notably four nominations in four years at the Screen Actors Guild Awards (2009-2012).
Other shows in which Harrington has appeared in include Gossip girl and Elementary.
Personal Life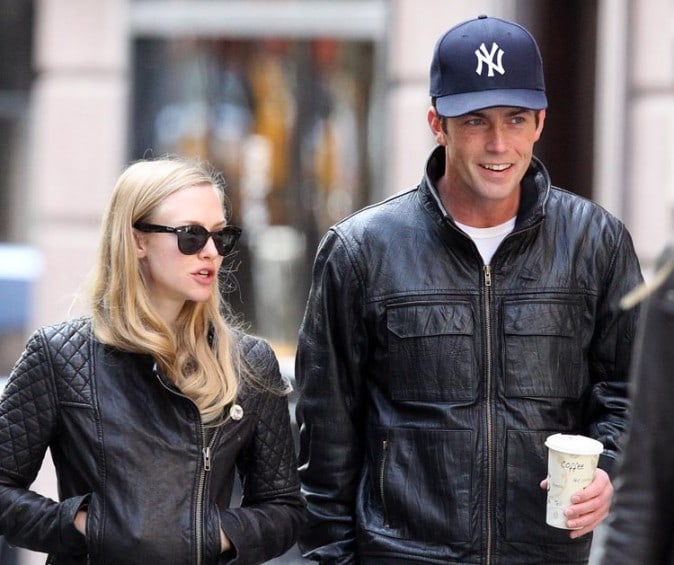 Desmond Harrington, without a doubt, is an attractive man and it is no wonder that he has been able to date a number of beautiful women.
The actor, who has proven to be quite secretive about his personal life, is known to have dated model and actress Amber Valletta. The pair dated for a brief time before eventually calling it off. Desmond subsequently moved on to date Jennifer Meyer after which he dated Eve Mauro for a while. After he parted ways with Eve, he went on to date another model, Amanda Seyfried, before dating Gabbie Hanna.
Following the end of that relationship, Harrington has remained single, at least to the public.
Weight Loss
Over the span of his time on the TV series, Dexter, the handsome and talented actor began to lose so much weight that it became quite noticeable to everyone. As a result of this, many people speculated on the possible reasons why his physique changed. Some said he was suffering from an ailment while others felt he had undergone a medical procedure. Some even went as far as implying that the actor was taking some form of hard drugs which was affecting his health and well being.
On hearing these false rumors, the actor publicly denied all accusations, rather saying the weight loss was as a result of him deciding to eat healthier meals and do some exercises.
See Also: Blake Lively Husband (Ryan Reynolds), Daughter (Kids), Sister, Family
Desmond Harrington's Net Worth
According to the popular celebrity net worth website, Desmond Harrington has an estimated net worth of $4 million. He has been able to make bank as a result of his earnings from appearing in different movies and TV shows. That amount is surely going to increase in the coming years with him taking on different roles in the future.