Don Jazzy (Real Name: Michael Collins Ajereh, born 21 November 1982) is a 40-year-old Nigerian record producer, songwriter, singer, and businessman known as the founder and the CEO of Mavin Records. He has an estimated net worth of $95 million.
The title "Don" is apt for the rich, the famous, the upright, and Don Jazzy falls into some of these categories. He is not just famous, but he is wealthy as well. The son of an Igbo woman and an Isoko man, he developed music talents at the age of 12 and spent quality time mastering the art of playing musical instruments. After he burst onto the Nigerian music scene in the 2000s, the record label producer gained both fame and fortune really fast and is today known as one of the most influential musicians of our time with a net worth of $95 million.
A net worth of that magnitude only means that Don Jazzy can afford to live in mansions and drive the most expensive cars, and he is doing more than that. The music mogul has at least two houses in Lagos which are worth over 310 million naira put together. He really knows how to live the good life, moving around town only in the best of automobile brands. The Umuahia-born musician has shared several private jet pictures which fueled speculations that he acquired one, but that is not all to know about the Nigerian music icon.
Summary of Donjazzy's Biography
Full name: Michael Collins Ajereh
Nickname: Don Jazzy
Gender: Male
Date of birth: 26 November 1982
Place of birth: Umuahia, Nigeria
Donjazzy's Age: 40 years old
Ethnicity: African
Nationality: Nigerian
Zodiac Sign: Sagittarius
Sexual Orientation: Straight
Marital Status: Divorced
Donjazzy's Ex-Wife: Michelle Jackson
Donjazzy's Parents:

Collins Enebeli (father)

Siblings: D'Prince, Joy Solano, James Enebeli Collins
Source of Wealth – Entertainment, Businesses, Endorsements, and more
Donjazzy's Net worth: $95 million
Famous for: Being the founder and the CEO of Mavin Records
Donjazzy's Instagram: donjazzy
Twitter: @DONJAZZYMOHITS
What Tribe Is Don Jazzy From?
He was called Michael Collins Ajereh at birth. The music icon was born on the 26th of November 1982 in Umuahia, Abia State in the South-Eastern part of Nigeria. According to the records, Ajereh's mother is a princess who hails from Abia State while his dad belongs to one of the tribes in the Niger Delta Area of Nigeria called Isoko.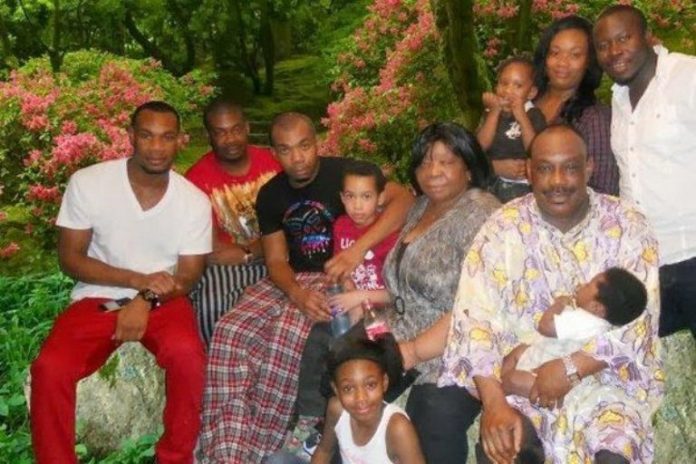 Isoko is an ethnolinguistic group inhabiting the Isoko region of both Bayelsa and Delta State. Going by his father's origin, one would not be wrong to say that the iconic music producer is an Isoko man, though his heritage is partly Igbo because of his mum's origin. Don jazzy is very close to his mum.
Even though he was born in Umuahia, the musician cum businessman spent a better part of his growing up years in Lagos as his family moved to Ajegunle part of Lagos when he was still young.
Don Jazzy's parents' marriage produced four children (three boys and one girl). Notable among his siblings is Charles Enebeli who goes by the stage name D'Prince. Charles is his immediate younger brother and also part of the Nigerian music industry as a performer and an Afropop recording artist.
The brothers have worked on several projects together as Charles is a signee of Mavin Record. Most of Don Jazzy's family now lives abroad like his only sister who is married with four children and his mom who is a current resident of Dublin.
How Old Is Don Jazzy Right Now?
Being born on the 26th of November 1982 makes the record label boss 38 years of age as of November 2020. Don Jazzy is obviously inching towards his forties but from what is perceivable, he still seems comfortable with the single life as there is no woman on the horizon.
His academic records show that he was a student of Federal Government College Lagos where the youngster discovered his interest in music. Thus, he started playing the bass guitar at the tender age of 12, Ajerreh equally became knowledgeable in other instruments like percussion and traditional instruments. For further academic qualifications, he joined Ambrose Alli University, Ekpoma in Edo State to study business management.
Upon his uncle's invitation, the emerging musician visited London in 2000 to play the drum for a local church. There, he was employed as a security guard at McDonald's and continued with his music, associating with the likes of JJC, Solek, The 419 Squad, Kas, and D'Banj. Emeka Infiniti at O-Town record company is credited with teaching Don Jazzy how to produce as he prepared himself while waiting patiently for the right opportunity
Don Jazzy's Net Worth Is In Excess Of $95 Million
Prior to 2020, the record label boss' net worth was pegged at $10 million, according to reliable sources like Celebrity Net Worth. However, a recently updated version of his net worth for 2020 surfaced on the internet with a jaw-dropping figure of $95 million. If this recent report is anything to go by, it means that the Umuahia-born music superstar is inching towards the mark of $100 million and can only be compared with his contemporaries in the western world.
Talking about the source of his income, we all know that the record label boss makes most of his fortune from music production. Don Jazzy is also a singer, he has since diversified into acting and his business acumen is legendary. The Nigerian music star has won quite a good number of awards and needless to say that he had attracted some lucrative endorsement deals.
His sources of revenue include
Singing and Music production
Acting
Business
Endorsements
Music production
The history of Don Jazzy's music production started with the now-defunct Mo-hits records which he co-founded with Oladapo Daniel Oyebanjo AKA Dbanj. After the disbandment of Mo-hits, he moved on with a good number of the signees to his personal record label popularly known as MAVIN RECORDS; this was launched on the 7th of May 2012.
What Happened To Mo-hits Records?
After he floated the record label with Dbanj in 2004, the duo was quite formidable as Don Jazzy produced Dbanj's first three albums No Long Thing, Rundown/Funk You Up, and The Entertainer. The three albums were instant hits, shaking the Nigerian music industry. Around this time, the record label boss developed his popular intro, "It's Don Jazzy Again!" Mo-hits took on other vocalists such as Wande Coal, Dr. Sid, and D'prince. Wande Coal's Mushin 2 MoHits which is credited as one of the best albums to ever come out of the Nigerian music scene was produced by Don Jazzy.
Though Don Jazzy never took credit as a singer, the music mogul was always seen performing background vocals for Dbanj and several of his signees like Dr SID, Sauce Kid, Kween, Ikechukwu, and D'Prince. He also provided vocals for American singers like Jay Z and Kanye West's track Lift Off with Beyoncé. In 2011, The record label boss was hired by Kanye West to work as a producer at his Very Good Beatz. Mo-hits broke up in March 2012 as the music mogul and Dbanj cited artistic differences. However, the end of the record label only heralded greater things for Don Jazzy; his personal record label MAVIN RECORDS was born almost immediately on the 7th of May 2012. He simply leveraged the fame he has already gained through Mo-hits to put Mavin on the road to success.
Mavin Record Has Produced Some Of The Best Nigerian Musicians
Mavin Records takes the credit for producing music for some of the known Nigerian artists like D'Prince, Wande Coal, Tiwa Savage, Korede Bello, Iyanya, John Drille, Rekado Banks, and many more. From its inception, Mavin Records has been producing excellent music, and to complement and market the music label, Don Jazzy created a social network platform known as Marvin League. Today, Marvin record is one of the biggest music labels not only in Nigeria but in all of Africa.
The Music Producer Only Ever Recorded One Movie Appearance
Many celebrities who are primarily musicians sometimes find themselves playing acting roles on the sets of movies and television series. Don jazzy for one has appeared in only one movie since his emergence to fame. This singular movie appearance was accomplished on the set of The Last 3 Digits by Moses Inwang. In the movie, he shared the screen with other known artists like Dr. SID, Nonso Diobi, A.Y., and the self-acclaimed king of comedy Ali Baba
Don Jazzy's Other Business Interests
Without being told, we know that Don Jazzy's major business concern is his record label Mavin Record. However, the music mogul later diversified his interest, investing in other sectors that are completely unrelated to music. In 2013, the smart businessman collaborated with his younger brother to invest in the oil business which led to the establishment of Mavin Energy Limited. The company's major focus is supplying petroleum products like petrol, diesel, cooking gas, and kerosene to companies and individuals.
As technology is taking over the world, Don Jazzy is also moving with the trend and in 2017, he went into partnership with Dele Odufuye – Nigerian technology expert to launch Flobyt Wifi. Flobyt Wifi happens to be a free wifi service set up across some partnered locations in Lagos to aid Mavin music lovers in streaming their favorite songs. In an interview, Don Jazzy mentioned that the aim of Flobyt is to provide trouble-free access to the local consumers of the country's music online.
He Has Inked A Good Number of Endorsement Deals With A-list Companies
As he is earning from his music and businesses, Don Jazzy is also grabbing the big bucks from endorsements. He inked some lucrative deals as brand ambassador for companies like MTN Nigeria, Konga-Nigerian online retail store, and Johnnie Walker- Alcoholic drink. The Nigerian music hitmaker is also signed on with the likes of LOYA Milk, Samsung electronics, and many more.
His Awards Keep Increasing By The Day
The music producer's effort in the entertainment industry has not gone unnoticed. He has been rewarded with a plethora of awards. They include
• Producer of the Year – Nigerian Music Awards in 2006
• Music Producer of the year in 2007 – Nigerian Entertainment Awards.
• Producer of the Year for Mr. Endowed, Over The Moon, and pop something – The Headies in 2011
• Producer of the Year for the track Dorobucci – The Headies (2014)
• Special Recognition award from City People Entertainment (2015)
• New Discovery Producer – The Beatz Award TM (2019)
Is Don Jazzy The Richest Record Producer in Nigeria?
Searches revealed Don Jazzy to be among the most affluential and affluent music producers of Nigerian origin. In fact, a 2017 review by Forbes named him the Nigerian richest musician and according to several sources, he is the richest Nigerian music producer. Besides, if his most recent net worth figure is to be believed, then he is far higher than other music producers of his ilk like Young Jonn, Shizzi, and Pheelz. Though these three are rated among the best in Nigerian music production, their net worth has never been stated.
How Does Don Jazzy Spend His Money?
The award-winning Dorobucci producer is just like any other celebrity who has made it to the league of the big boys in the entertainment world. Thus, he is not averse to showing off his impressive wealth through the acquisition of plush mansions in high brow areas and cruising the town in only the exotic car. The music mogul also has a history with private.
Don Jazzy's Car Collection
For someone of Don Jazzy's ilk, one can take a wild guess on the type of cars he splurges on and it goes without saying that they will all be of the luxurious kind considering his current financial status. According to online sources, the music producer and singer owns more than four plush automobiles, and of course, their worth runs into millions of naira, fit only for the Mavin record boss. The record label expert's love for plush cars can only be matched by the rich and the famous. Currently, his most expensive car is a Bentley Continental Flying Spur worth the sum of ₦70 Million, and who knows, he just might acquire a more expensive one soon.
Don Jazzy's cruises on;
• Cadillac Escalade
• Bentley Continental Flying Spur
• Range Rover Sport
• Porsche 911 Carrera
1. Black Cadillac Escalade worth ₦26 Million
The price tag of this Cadillac alone indicates that it can only be acquired by the rich and the famous and anybody who is brave enough to own it would love to have his stamp on the vehicle. Needless to say, Don Jazzy did exactly that. The bulky but solid vehicle has the musician's name boldly inscribed on it. With its 420 hp 6.2-liter V8 engine, the car delivers top performance figures and of course that distinctive Escalade sound. Considering its bulkiness, the car's overall length is unsurprisingly 17 feet with a curb weight of about 5500 pounds.
This well-built SUV prioritizes quality, sporting authentic leather materials as well as natural wood trims that line the interior. To cap it off, there are heated and massaging seats. Top tech features were employed in building the automobile like high-speed connectivity that leverages wifi hotspot, wireless device charging system, Android Auto, and standard Apple Carplay. It can boast of safety features including an active park assist, a 360-degree camera, forward collision warning, a rear-seat occupant reminder, and an automatic braking system.
Key features of this SUV include;
• Flex-fuel mp3 player
• Leather seats
• Sunroof
• Dual-zone ac
• Remote trunk release
• Quad bucket seats
• Power liftgate
• Third seat row
• Navigation
• Heated driver seat
• Back-up camera
2. Bentley Continental Flying Spur worth ₦70 Million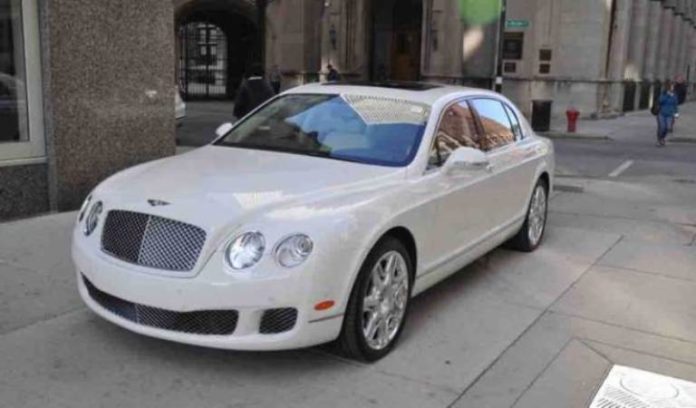 Don Jazzy's fleet of cars includes a Bentley Continental Flying Spur worth the whooping sum of ₦70 Million. This baby is one exotic automobile that comes equipped with a 616hp W12 configuration engine that makes use of an All Wheel Drive power train. The transmission system is an eight-speed automatic one. The car's interior is nothing short of grand, custom-made with high-quality leather for the seat covers and pore wood trims for the cabin lining. Unlike the Escalade that is inscribed with Don Jazzy's name, his Bently's license plate reads his record label, Mavin.
The car comes with some really amazing technologies like a touchscreen infotainment system, a screen for the back seat, a digital TV tuner, and an 11-speaker Naim sound system. In fact, the automobile is best described as opulence at its peak. It is the kind of car that every successful celeb would want to ride, but the price is rather off-putting.
The car's features include;
• Outstanding exterior
• Perfect interior
• Advanced technology
• Controlled surrounding
Safety features include;
• Electronic Stability Control (ESC)
• ABS And Driveline Traction Control.
• Side Impact Beams.
• Dual Stage Driver plus Passenger Seat-Mounted Side Airbags.
• Front and Rear Parking Sensors.
• Tire Specific Low Tire Pressure Warning.
• Dual Stage Driver plus Passenger Front Airbags.
• Curtain 1st plus 2nd Row Airbags.
3. Range Rover Sports worth ₦23 Million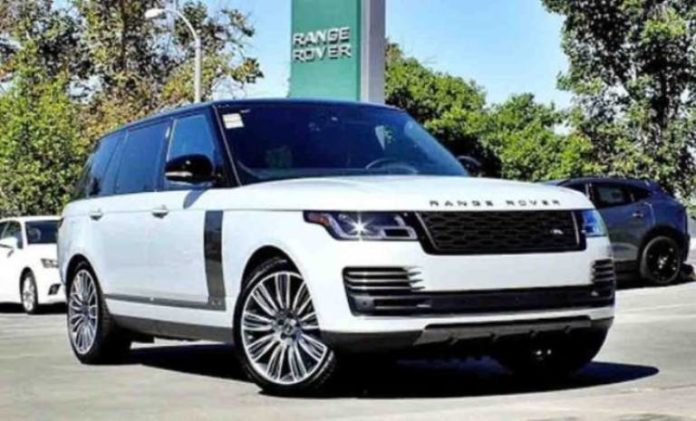 Don Jazzy black Range Rover sports came at the price of ₦23 Million. This terrific luxurious automobile is known for its spectacular cabin which is rather captivating, made low-pitched, and sporting concurrent surfaces. The engine is a 5-liter supercharged all-aluminum V8 Jaguar, delivering nothing less than 510HP.
The technology of this piece is quite befitting to the class; there is active cruise control and a speed-sensitive steering system. You will equally get the forward alert system which is complement with front bumper radar that aids the driver in spotting oncoming vehicles. It also assists in adjusting the automobile's speed to go hand in hand with whatever conditions that might be prevailing on the road. The safety features of the Range Rover include lane-departure warning, adaptive cruise control, automatic high beams, blind-spot monitoring, perpendicular park assist, and lane-keep assist.
Some of its features;
• Luxurious cabin.
• Sporty handling and acceleration.
• Impressive off-road capabilities.
• Modest cargo capacity for the class.
4. Porsche 911 Carrera worth ₦32 Million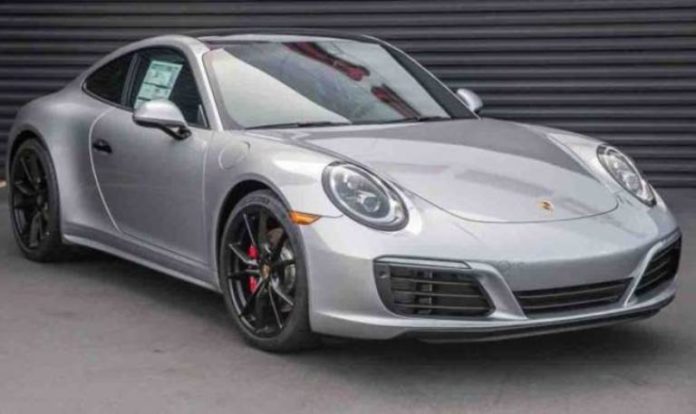 His Porsche 911 Carrera is a two-door vehicle sporting a 2+2 high-performance rear-engine. With a market value of ₦32 Million, the car is among the most classy piece in his garage. In a mere 4.6 seconds, the vehicle can accelerate from 0-62mph and can attain a top speed of 190mph. A twin-turbo 3-liter six-cylinder engine is positioned at the rear, delivering a 443HP and 390 lb-ft torque with the use of an eight-speed dual-clutch automatic transmission.
The Porsche Carrera GTS sports car which is deemed a "Show Stopper" by every standard has an interior that clearly reeks of luxury and affluence. its standard safety features are really versatile like side-impact airbags, knee airbags, stability control, anti-lock brakes, overhead airbags, seat belt pre-tensioners, and the likes.
Some of its features are
• Good interior/exterior dimensions
• High safety features such as park assist and high brake assist
• Side impact beams
• Curtain row airbag
• Airbag occupancy sensor
• Back up camera
Don Jazzy's Lagos House Are Quite Opulent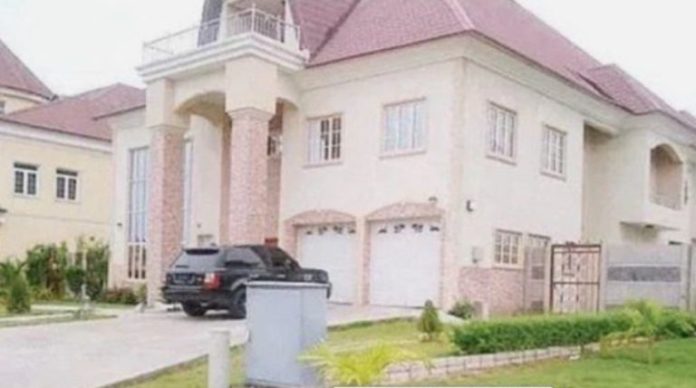 Comfortably established in his enviable position as one of the most influential and affluent celebs in all of Africa, it comes as no surprise that Don Jazzy has invested hundreds of millions of naira in real estate. In fact, his Banana Island, Lagos mansion is a house to die for and when you consider its market price of N150 million, you will understand the level of opulence both within and outside the house.
The record label boss' Banana Island paradise is just one of his real estate investments. According to reports, Don Jazzy is the proud owner of a second mansion located in Lekki Lagos. This he refers to as his Lekki office. Reports also said he acquired the house at an astounding N160 million.
Private Jet
Celebrities always fuel rumors about owning a private jet just by sharing some private jet pictures. This was exactly what happened in Don Jazzy's case when the music producer started uploading photos where he was seen enjoying private jet rides. However, we are yet to get any confirmation that he actually owns one, perhaps the music mogul is just teasing his fans and the media, but that is not to say that he can not afford one
Don Jazzy Is Big On Philanthropic Work
The Nigerian music producer is known for his charity work, but he is skeptical about opening a foundation. According to what he told Encomium magazine, he doesn't need an organization to extend a helping hand to the needy. Don Jazzy said he has zero trust for such organizations and dismissed them as people on the lookout for opportunities to make money.
Among the beneficiaries of his philanthropic gestures is a 2011 UNILAG law graduate, Funmi Lawal who was diagnosed with a malignant sacorma. Funmi needed the sum of N4 million for her surgery and got N2 million from Don Jazzy.
He is constantly sharing money for his Twitter followers some of whom have come up with testimonies. Following his endorsement deal with Konga, the music producer showered his Twitter followers with gifts and he is always dishing out airtime to them.