2go is a social instant messenger that can be used on both mobile phones and on PC. Originating from Johannesburg in South Africa as a mobile website, the social network application enables you to communicate with your friends for free and it has millions of people on its platform whom you can also chat, communicate and make friends with outside your real friends.
2go on PC
Just like 2go on mobile phone, allows you to create an account and chat with all your friends anywhere and anytime. It can also connect to other chat networks including Facebook, Google Talk and MXit.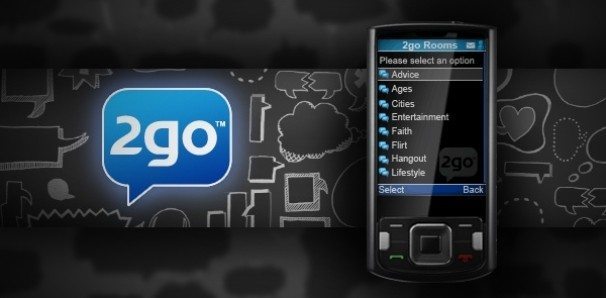 How to Download 2go on PC
If you have a personal computer, you can download 2go on PC and be able to enjoy 2go chat from there, using the software: 2go pc emulator.
To be able to use 2go on PC, you would first need to register 2go and get a username and password. If you are already using 2go on your mobile phone, then you don't need to follow this step otherwise follow our post on how to create and use 2go account. Note that to use 2go on PC, you must first create an account with 2go using your mobile phone. You will also need to download the emulator each time you want to use 2go on PC and you will also require Java on your PC.
See Also: Eskimi: How To Use This Social Network
Once you are done with the steps above, visit this link on your laptop: https://pc.2go.im, when the page loads, you'd need to enter your cell phone number and 2go password.
If you succeed in logging in successfully, you will be redirected to the download page. Click the 2go logo to download 2go on your PC. If you have a supported version of JAVA (JRE) on your computer, 2go MicroEmulator will also be downloaded to your PC but if you don't have a supported version of JAVA software on your computer, you will be redirected automatically to a page where you can download and install it to your PC before you will be able to download and install the 2go MicroEmulator.
Once these steps are concluded, you will be able to launch your 2go on PC to start chatting with your friends.
Note: For now, it is better not to install it on a shared PC/cyber cafe PCs because anytime someone launches it, they will not be prompted to log in with their details, rather, they will be logged in automatically on the account of the user that installed it.
You can search friends on 2go via the phone numbers on your phone and while using 2go on your laptop, you can also use it with your Facebook account to chat with your Facebook friends and in addition, there are "chat rooms"  you can explore.
How to use 2go with Friends on Facebook
After you are done installing the 2go software on your mobile phone, navigate to "settings", then, "gateways" and click on "Facebook" This enables you to enter your Facebook login details: your username and password. At any time your Facebook friends come online, you would be notified and you can start chatting. One important thing to remember is that your Facebook Username on 2go is not the same as the email address you use in logging in to Facebook account.
See Also: How to Download and Use Whatsapp for PC and Mobile Phones
To get your Facebook username, visit www.facebook.com/username. This is the username you would use to login to your 2go chat application on Facebook. However, the password remains your normal Facebook password which you would have to enter in the appropriate field.
Additional information on How to use 2go
You can get 2go Credits which give you access to some additional features in the application such as games and competition, chat rooms, styles, star levels. However, you do not require 2go credits to chat with your friends individually.
2go can run on any phone that supports Java and 2go application supports the following mobile phone manufacturers: Blackberry, Nokia, Samsung, HTC, Imate, LG, Mio, Motorola, NEC, O2, Palm, Qtek, Sagem, Sharp, Alcatel, Siemens, Sony-Ericsson, Vodafone as well as Android phones.