Dr. Lynette Nusbacher is an American transgender female, born Aryeh Nusbacher on 17th December 1966. The 56 year-old, who has been married to Melanie Bright since 1998 and has two sons, is a media personality, historian, and military expert.
Nusbacher made headlines after transitioning to a woman. Since her gender transformation, she has continued to make worthwhile contributions to society by imparting her great knowledge of war-related subjects to the younger generation through several mediums.
Dr. Lynette Nusbacher Biography
She was born in New York, the United States on 17th December 1966. She is the son of Wayne and Kelly Maines and has a brother named Jonas Maines. With reference to her academic record, Dr. Lynette Nusbacher acquired a Bachelor of Arts degree in History and Economics from the University of Toronto. Soon after, she enrolled at the Royal Military College and there she acquired vast cognizance about the annals of armed forces and other war-rated subjects including how to manage and develop weapons.
She proceeded to earn a Master of Arts degree in War Studies from the same institution in the year 1996. Still not satisfied with her academic qualifications, Nusbacher enrolled at the University of Oxford where she earned a Doctor of Philosophy in History.
In addition to her academic qualifications, Dr. Lynette Nusbacher further registered for two programs on leadership in the year 2009 which she completed in 2010. She kick-started her career at the University of Toronto while still pursuing her first degree, as she landed an administrative job at the institution which spanned for six years before she moved to the Canadian Armed Forces. There, she held the position of a logistics personnel who carried out an audit for infantry military units during the seven years she spent with them.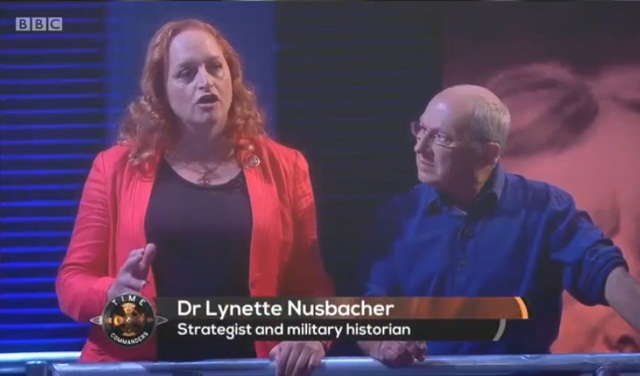 Later in 2006, she was hired by a consultancy agency where she deployed her deep understanding of War and Strategic studies. Her job role was that of a Chief consultant in war-related issues. She also carried out operational research work at the firm before her departure in 2017. Still good at maintaining two to three jobs concurrently, Nusbacher began working as a Senior Intelligent Advisor in 2007 as she was recruited by the United Kingdom's Cabinet Office, while still carrying out her consultancy work. She was equally associated with Devil's Advocate during that time, as she went on to discharge security assessment duties.
In addition to her various works, Nusbacher was also handed the opportunity to tutor at the University of Reading as a part-time lecturer which she began in the year 2006 and subsequently left the job after six years of service. At the moment, she is contributing her writings to widely known journals like Huffington Post and equally serves as the founder of a management consultancy.
Dr. Lynette Nusbacher's Life Before Transition
Prior to the medical reassignment of her gender, Dr. Lynette Nusbacher was a well-known male media personality known as Aryeh Nusbacher who was associated with many television networks where she was working as a military history analyst. She was often featured in History Channel's documentaries. Then from 2002 to 2005, she also appeared on BBC TV series titled, Time Commander. She also penned down a book entitled, The Battle of Bannockburn 1314 and equally wrote other books such as War and Conflict.
Who Is Dr. Lynette Nusbacher's Wife?
In 1998, Dr. Lynette Nusbacher tied the knot with Melanie Bright. The pair has two sons whose identities are not yet known as they have kept information about their private life on a low profile. Nusbacher's wife, Melanie has shown much support to her husband all through the transformative stage, even though she has been on the spotlight since the change of her husband's physical identity. The pair are still waxing strong together and there is no sign of any marital issue.