Every Christian has the ruling belief that working in the Lord's vine has its perks. Dr. Tumi is one of the living proofs of this.
It is even more practical to say that finding one's footing in life and being in sync with it is the first step to success and indeed greatness.
Dr. Tumi is a producer, songwriter, instrumentalist, vocalist, and physician. The talented artist has the grace to heal from both the spiritual and the medical perspective.
Recent news revealed that the Star's The Gathering of the Worshippers album has gone gold in just 7 days. Overwhelmed by the latest achievement, Dr. Tumi released a statement expressing his gratitude to his fans.
Tumishang Makweya has become the first local gospel star to fill up the Ticketpro Dome. More so his album has become the second fastest-selling CD for the year at music store Musica.
Here's more about the gifted singer and physician:
Dr. Tumi's Biography
His real name is Tumishang Makweya. He was born and raised in Seshego, a township outside Polokwane, Limpopo.
Dr. Tumi's father was a priest while his mother was a teacher. With the Christian background and a good voice to go with, Tumi debuted his singing talent during Sunday schools. From that platform, he also learned how to play the piano.
His father always wanted him to be a doctor, but he still respected and supported his musical talents. As such he bought him his first keyboard at the age of 9. Tumi says he taught himself how to play the keyboard.
He participated in the 2003 Coca-Cola Popstars competition. He made it to the top 20 but didn't make it to the finish. However, his talent was too striking to be ignored. He was invited back for extra training.
The young man had the privilege of being trained and coached by the likes of Yvonne Chaka Chaka, Caiphus Semenya, Letta Mbuli, Thembi Seete and Blondie Makhene.
Gospel Music Career
Dr Tumi became a recording artist in 2007. He was part of a music group, Intense. For personal reasons, he had to change his location. Consequently, he broke away from the group while carrying out his own solo project.
He is popularly known for his hit album titled Heart of a King. This album earned him the Best RnB Gospel Award at the SABC Crown Gospel Music Awards in 2012.
The star has shared the stage with international stars like Jakes' MegaFest held at the Nasrec Expo Centre. His musical endeavors saw him share the stage with the likes of Mary Mary, Yolanda Adams, Israel Houghton, Joyous Celebration, Hlengiwe Mhlaba, Benjamin Dube, Vuyo Mokoena, Jabu Hlongwane and other members of the Joyous Celebration.
Medical Career
Tumisang's "Dr" title was legitimately earned after spending six years studying medicine at the Medical University of Southern Africa (Mendusa).
Interestingly, the multi-award-winning singer has been attributed to the gift of spiritual healing as experienced by witnesses during his singing ministrations. The medical doctor runs his own private practice, in Mabopane, north of Pretoria.
Who Are His Wife and Kids?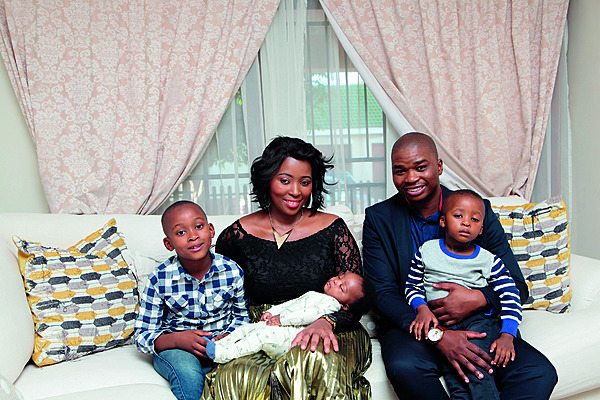 Dr Tumisang Makweya says his career has the full support of his wife and family. According to him, his wife, Kgaogelo Makweya, who also plays the role of his manager is the driving force behind his success.
Kgaogelo Makweya is a businesswoman and founder of Ekse Hello, a branding, and marketing company. Dr Tumi and Kgaogelo have been married for more than 9 years. Together they have three children- Bokamoso, Onalerona, and Khumoetlile.
See Also: 10 Most Watched African Gospel Music Videos on YouTube
Quick Facts about Dr. Tumi
Dr. Tumi is a terrible dancer but is good at soccer. Combing music and medicine seems to have drained the star of every possible tendency to master the art of dancing. It appears that as much as the beat gets to him, Dr. Tumi is not the dancer you want to see in action. He took dance classes but still didn't improve. Other things Tumi also sucks at are rugby, basketball, and swimming. However, Dr. Tumi is a good soccer player. He played at the provincial level.
Singing doctor Tumi wrote all 14 tracks of his Heart of a King album.
Like some others, Tumi also has his sown grass to grace story. According to reports, the Doctor cum singer was once broke and struggling to be successful. He reveals that starting his medical outfit left him bankrupt and very broke. His struggles, however, taught him how to manage better and operate better when he was made.