Drew Brees' marriage and his wife, Brittany, have been hot topics about the American football star for some time. This is not surprising considering his complete devotion to the woman in his life.
For the record, we are sure that the name Drew Brees rings a really loud bell if you are a fan of American football and the reason for this is quite simple; the man behind that name happens to be one of the biggest achievers in the sport and has established himself as one of the most renowned figures in the NFL.
Drew Brees has won accolades from fans and critics alike who consider him to be one of the greatest quarterbacks of all time. He is also widely seen as one of the best pure passers in NFL history. Perhaps you know all of this already but what do you know about his beautiful wife and remarkable family life?
All About The Woman In Drew Brees' Life
Drew Brees is a happily married man at the moment and the woman to whom he is married is his college sweetheart and someone he is utterly devoted to. Her name is Brittany Dudchenko or Brittany Brees, as she is now called. Not much is known about Brittany Brees but we do know that she is an American woman who was born in Syracuse, Indiana on September 18, 1976.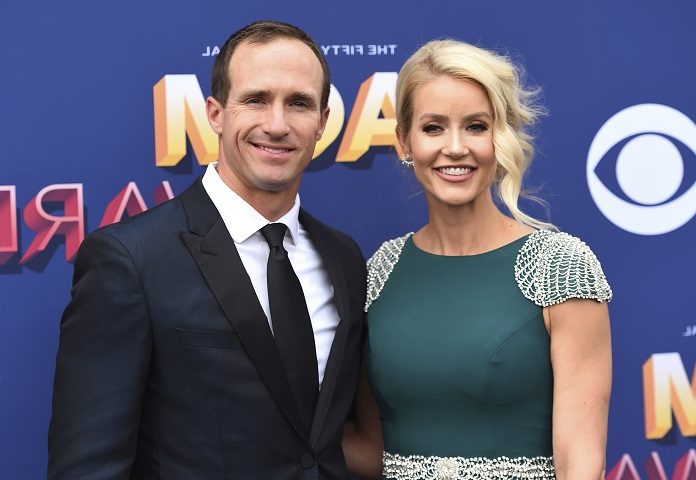 Drew And Brittany Met At Purdue University
Details about Brittany's early years remain vague but reports show that she attended Wawasee High School in Syracuse before gaining admission to study at Purdue University. Drew and Brittany, who met in 1999, both attended Purdue University, a public university located in West Lafayette, Indiana.
In November 2019, Drew Brees acknowledged this fact when he took to his Instagram page to reminisce on the time he met his wife.
The couple's love story is quite an interesting one. Talking about how they met, Drew Brees explained that it was not love at first sight for them. This was because, when he first saw Brittany, he almost made a fool of himself; it was his 20th birthday in 1999 and he was in such high spirits that he gulped down 17 shots. It was after this that he saw Brittany and was very impressed by her looks.
He decided to talk to her but he messed up his first approach because he was not quite himself after taking those 17 shots. As expected, he was not happy that he messed up his first impression while trying to ask Brittany out.
He decided to talk to her again and have another go at impressing her but did not summon enough courage until about six months later when he attended a party which he knew she would also be attending. Drew Brees succeeded in talking to her that night and managed to catch her interest afterward.
When they eventually went on their first date, the lovebirds also brought their friends with them to see a movie. They had an incredible evening together that day. From there, their bond increased and they eventually developed a relationship and soon decided to get married.
The Couple Have A Fairytale Marriage
Drew Brees and Brittany tied the knot as husband and wife on February 9, 2003. They have remained happily married ever since. The couple has also revealed that faith, family, football, and philanthropy are priorities in their marriage. Unsurprisingly, their marriage is frequently touted as the envy of many.
In February 2020, Drew Brees took to his Instagram page to celebrate his 17th wedding anniversary, sharing a lovely photo of himself and his wife from their wedding day.
They Are Consistently Commended For Their Involvement In Charity
Drew Brees and his wife have been actively involved in charitable work for years. In 2003, the same year they got married, the couple established the Brees Dream Foundation. The foundation was established to provide adequate and needed support to cancer patients.
The charity was also set up to engage in cancer research in memory of Brittany's aunt who tragically died of cancer. The couple has been hailed for their work over the years as they keep adding value to lives.
Drew Brees And Brittany Are Proud Parents
Drew Brees and his beautiful wife are proud parents to four lovely children – three boys and one girl. Their first child, a boy called Baylen Robert Brees, was born in January 2009. Their second child, also a boy was born in October 2010; he is called Bowen Christopher Brees.
Their third son, Callen Christian Brees, was born in August 2012. Their last child, this time a girl called Rylen Judith Brees, was born in August 2014. All the couple's four children were born in New Orleans and are being raised there as well.
Drew Brees once stated that, with their four children, his family is now completed. This is because he and his wife had hoped to have three boys and one girl when they got together and this is exactly what they now have.
See Also: Who Is Roquan Smith The NFL Linebacker? His Height, Weight, Other Facts
The Football Star Grew Up In An Athletic Family

Drew Brees was born to a father called Eugene Wilson Brees II aka Chip who was actually a prominent trial lawyer in his day. His mother, Mina Ruth Brees, was also an attorney.
Brees has a younger brother called Reid Brees with whom he spent his early years. They bonded very well as kids and grew up to become very close as adults having supported each other all their lives.
Drew Brees' parents got divorced when he was seven years old. His father later got married again to a woman called Amy Hightower. This marriage produced Drew Brees' younger half-sister, Audrey.
The football star hails from a family that boasts of a rich athletic heritage. His dad played college basketball at Texas A & M University while his maternal grandfather, Ray Akins was a highly successful high school football coach. Also, Brees' uncle, Marty Akins was equally a successful college football player.
Brees had a strained relationship with his mom due to a disagreement when he was drafted into the NFL. Their relationship was however on the mend but sadly, she passed away in August 2009 in a death that was later ruled to be a suicide.