DStv, the South African establishment has served and continues to serve millions of pay-TV subscribers across Africa. In Ghana, DStv offers premium home entertainment through its array of affordable and robust packages.
With customers spoilt for choice, finding the right package that suits one requires a healthy dose of background information on each one. From the price to the channels on offer, knowing these things will help determine the right DStv package for you, and we are here to help.
Available DStv Ghana Packages with the Channels and Cost
For all current and potential DStv subscribers in Ghana, there are five available packages to choose from. They range from Premium, which is the most expensive and contains the most channels to Access, the cheapest. Below are the five DStv Ghana packages for 2021 along with their channels and subscription cost.
DStv Premium
Cost – GHC 350
Just like the name indicates, this is DStv Ghana's premium service. It is Multichoice's most important and costliest package of all. The premium package offers the most comprehensive range of entertainment options in the whole of Africa.
Containing channels from almost everywhere in the world, it is unmatchable in its reach and variety. It covers politics, sports, movies, music, etc. Users subscribed to this package are considered top-paying customers. This package covers 30 CD-quality audio channels and over 100 world-class television channels on its channel lists.  To subscribe to this package, subscribers will have to part with GHC 350 every month.
DStv Ghana Premium Channel list
As previously stated, the premium option for DStv Ghana subscribers has the widest range of channels in Africa. Subscribers have multiple options to choose from when it comes to the major entertainment categories. Some of the eye-catching channels available on DStv Ghana premium are:
Movies – M-Net West (HD/SD), M-Net Action, M-Net Movies All-Star, M-Net City, M-Net Magic, M-Net Action +, M-Net Movies Premiere
Sports – SuperSport Golf, SuperSport WWE, SuperSport Blitz, SuperSport Football, SuperSport LaLiga, SuperSport Rugby, SuperSport Cricket, SuperSport Blitz, ESPN, ESPN 2 HD.
News – CNN, BBC, Al Jazeera, BBC Lifestyle, EuroNews, Sky News, SABC News, CNBC Africa.
Music – MTV Base, Hip TV, Trace Naija, Afro Music English, Soundcity
Kiddies Entertainment – Cartoon Network, Nickelodeon, Boomerang, Disney Channel, Disney Junior, JimJam.
Religious Offerings – Daystar, TBN, Faith Broadcast Network, Islam Channel, Emmanuel TV, Dove TV, IQRAA.
DStv Ghana Compact Plus
Cost – GHC 215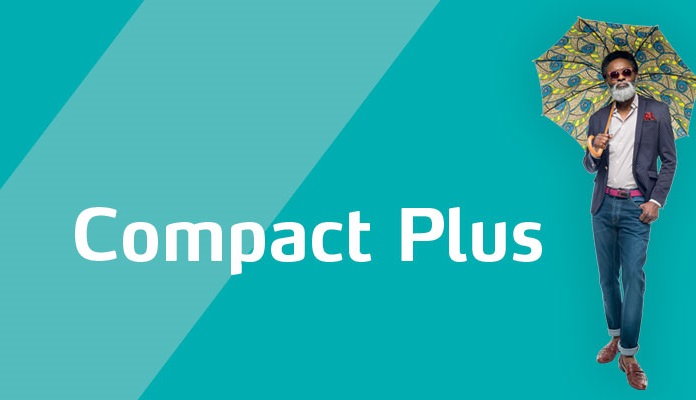 This is the second most expensive package under DStv Ghana. It is still a top-class package despite having fewer channels than the premium offer. The compact plus comes with 172 channels packed with various entertainment options that subscribers can choose to enjoy. It comes cheaper at GHC 215 per month, and while that might be a little out of reach for many, it is certainly worth the fee.
DStv Ghana Compact Plus Channels List
DStv Compact Plus is stacked with numerous channel lists, but it still falls short compared to the premium package. For example, while there are 20 sports channels to enjoy on the premium package, the compact plus has 14 top-notch channels with SuperSport Grandstand, Rugby, Cricket, Golf, Maximo 1 and 2 missing.
The same is obtainable for the available movie channels. M-NET Movies 1-4 are absent on the compact plus package. However, the Compact Plus contains most of the premium package channels, including the same kiddies channels, same music channels, and same news channels bar EuroNews.
Additionally, it contains all Africa Magic TV offerings, including AfricaMagic Showcase, East, Yoruba, Igbo, Hausa, Family, Urban, and Epic Movies. It also comes with all religious, local, and HD channels bar M-NET West HD.
So in truth, you are not missing much when you are on the compact plus package. The entertainment quality remains world-class, and you get to pay a cheaper price.
DStv Ghana Compact Package
Cost – GHC 145
This package comes after the DStv Compact plus and is mostly suited for middle-income earners. The compact package costs GHC 145 every month and offers over 160 channels that feature an eclectic list of channel options. The compact package is a slight downgrade on the compact plus.
DStv Ghana Compact Package Channel List
As mentioned earlier, there is not much difference between the compact plus and the compact packages. The compact package has fewer movie and sports channels, offering only nine sports channels and four movie channels. Some of the most eye-catching channels on the compact package are:
Ghanaian Channels – Trace Jama, ROK
Movie Channels – TNT Africa, B4U Movies, M-NET Movies Zone
Sports Channels – ESPN, SuperSport channels WWE, Variety 4, Football, La Liga, and Premier League
News Channels – CNN, Sky, Arise, BBC, Joy News, Al Jazeera
Music Channels – Trace Gospel, MTV Base, Afro Music English
Kiddies Channels – Nickelodeon, Cartoon Network, Jim Jam, Disney Channel, Disney Junior.
Religious Channels – Daystar, Dove TV, Emmanuel TV, TBN, Islam Channel
DStv Ghana Family Package
Cost – GHC 80
Designed to enhance the quality of family time, the DStv Ghana family package is one of the cheapest DStv Ghana packages. At just GHC 80 per month, subscribers have access to 139 channels from different places in the world. You and your family members will be able to catch up on the latest in the world of sports, news, music, and movies without parting with too much money.
DStv Ghana Family Package Channel List
Because it has been designed with families in mind, this DStv Ghana package contains something for people of all ages. The family package contains some of the following channels:
Local Channels – ten local channels, including Adom TV, Citi TV, Metro TV, and Joy Prime.
Documentary and Lifestyle – Food Network, National Geographic, NatGeo Wild, and Fashion One.
Music Channels – MTV Base, Trace Jama, Trace Gospel, and Afro Music English.
Sports Channels – ESPN, SuperSport channels Variety 4, Football, La Liga, and Blitz.
News – Al Jazeera and BBC World News, amongst others. There is no CNN or Sky News on the family package.
DStv Ghana Access Package
Cost – GHC 45
This is relatively new to the DStv pay-tv subscription set-up. It is very economical so that everyone can have access to satellite television subscriptions. At GHC 45, it offers the least amount of channels out of all the DStv Ghana packages and therefore, provides the least entertainment. However, its entertainment value, at that price, is still significant and presents a reasonable investment.
DStv Ghana Access Package Channel List
With over 85 television and audio channels available to subscribers, the access package still presents a formidable set of options to pick from. Check out the most mouth-watering offers from the major entertainment categories:
Movies – M-Net Movies Zone and B4U Movies
Novellas – EVA+, Telemundo, and Zee World.
General Entertainment – ROK3, E! Entertainment, and FOX Life.
News – Al Jazeera, BBC World News, Arise News.
Music – Trace Jama and MTV Base
Sports – SuperSport channels Blitz, Blitz HD, Football, and Variety 4
DStv Ghana Add-On Packages
In addition to these established packages, DStv Ghana subscribers have the option of subscribing to different add-on packages. These add-on packages mean you have access to additional channels from the region such package is concentrated.
To subscribe to these add-ons, you have to be subscribed to the main packages listed above. The add-on packages available along with their cost and number of channels are:
Great Wall Add-Ons – this package adds exclusive Chinese channels to the existing channels on your main package. Subscribing to this add-on attracts an extra cost of GHC 29. There are over five channels on this add-on package.
Indian Add-Ons – this add-on package is for those who enjoy Indian channels and seek more exclusive channels. For GHC 135 per month, you will get 15+ Indian channels added to your bouquet for your maximum enjoyment.
French Touch – as the name implies, the additional channels are all French and will cost subscribers GHC 29 monthly. There are over five channels under this add-on package.
French Plus – An upgrade on the French Touch as it offers over ten channels. For lovers of French programs and channels, this add-on package costs GHC 180.
DStv Premium Package Remains the Best Package for DStv Ghana Subscribers
When all is said and done, the best package for any potential Ghana subscriber remains the DStv Premium. It represents incredible value for money as viewers have access to spectacularly high range channels from different countries.
No matter the entertainment category favored by a viewer, the premium package offers the best channel options. As far as satellite television and pay-tv subscription go, it does not get much better than the DStv Ghana Premium package.
The major disadvantage of this package is that it can be difficult for the average Ghanaian to shell out GHC 350 per month to stay subscribed. Ultimately though, it remains the best package amongst every DStv Ghana package available in 2021.
Three Ways to Pay for your DStv Ghana Package
There are different ways subscribers can pay for their preferred DStv Ghana package. While some subscribers prefer tried and trusted agents and office walk-ins, others prefer to use newer and more technologically reliant methods. Below are some of the ways you can pay for your DStv packages.
Direct Deposit
It remains one of the oldest ways of paying for your DStv package. It entails going to one of the recognized banks and making a direct deposit into a designated MultiChoice account. The process involves filling a payment form or deposit slip and submitting it along with the teller's required fee.
The banks available for direct deposit are UBA, EcoBank, Zenith, ADB, Standard Chartered, and Stanbic.
Credit Card Payment
Customers can make card payments at any of the DStv service centers or agencies. Alternatively, they can set up automatic credit card payments using the self-service option.
Setting the credit card debit order means the total amount due for the package is deducted from your account every month.
USSD
The USSD option remains one of the easiest options to pay for your DStv package. The USSD code used is dependent on the mobile network the subscriber uses. These are the USSD codes for various service providers:
MTN Mobile Money – dial *170# and follow the prompts
AirtelTigo – dial *110# and follow the prompts
Vodacash – dial *110# and follow the prompts
ADB – Input the code *767# and obey the instructions
MultiChoice – dial *389*5# from any network and follow the instructions