When Dwight Howard was young, he saw himself as a potential professional basketball player, it didn't just end there, he also dreamed that he would become a No 1 pick in the National Basketball Association (NBA) draft. This dream later became true, straight out of high school with effervescent energy and commanding stats, Dwight made known his intentions to enter the 2004 NBA Draft, he subsequently joined Orlando Magic as the first overall pick in the draft. Dwight spent over seven seasons with Orlando and left indelible marks there. He has since then played for other notable clubs in the NBA since his 1sts draft. Find out more about him below including his family and financial status.
Dwight Howard's Biography
Dwight David Howard was born on December 8, 1985, in Atlanta, Georgia, the United States of America to Dwight Howard Sr. and Sheryl Howard. His father, a Trooper in Georgia State also worked in Southwest Atlanta Christian Academy as an Athletic Director. Dwight's mom in her prime played Basketball in Morris Brown College. David, no doubt had sports blood going through his veins even before he was born. He was referred to as a "miracle child" because he came after 7 miscarriages his mother had suffered.
At age 9, Dwight had already taken to basketball; he was also focused and fully committed to his Christian faith. He attended Southwest Atlanta Christian Academy for his high school where his B-ball exploits started as a power forward. The young lad played 129 games with an average of 16.6 points, 13.4 rebounds and 6.3 blocks per game which he racked up in his Junior year.
In 2004 Howard led his team to a 31-2 record, winning the state title of 2004, averaging 25 points, 18 rebounds. 8.1 blocks as well as 3.5 assists per game. His intimidating stats earned him special recognition and awards like; the best American High School Footballer, Gatorade National Player of the Year Award and McDonald's National High School Player of the Year Honor. Dwight alongside J.R Smith co-won the MVP award of McDonald's All-American Game of the year among others. He concluded his Junior year with 2, 146 points, 1, 728 rebounds and 811 blocks. With NBA promising stats, the talented baller announced his intention to enter the 2004 NBA draft, forfeiting his college eligibility.
Dwight Howard was drafted as the 1st overall pick in the 2004 NBA Draft by the Orlando Magic where he rose to stardom. He featured in 82 games as a rookie netting an average of 12 points and 10 rebounds which made him the youngest player in the NBA to average a double-double in the regular season. More so, Dwight became the youngest NBA player to ever record 20 rebounds in a game.
In his second season, with the team, his coach, Brian Hill converted him to a full-fledged center. Dwight worked hard and improved his team's defense in adherence to his coach's advice. On his return, as a forward, he recorded 21 points and 20 rebounds. In 2006, Dwight Howard recorded yet another career-high 26 rebounds in the match against Philadelphia 76ers, he finished the game with 28 points almost to close to the NBA ideal game score of 30-30.  In all, he averaged 15.8 points and 12.5 rebounds and double-doubles, despite Dwight's inputs to the team; they did not make it to the playoffs.
He stepped up his games in 2006-2007 seasons, appearing in 82 regular season games and made his first NBA All-Star appearance as a reserve on the Eastern Conference Squad. Dwight finished the game with 20 points and 12 rebounds, this was closely followed by a career-high 32 points he recorded against the Toronto Raptors. His 2007 season ended, with an average of 17.6 points and 12.3 rebounds per game, earning him recognition as one of the best players in the league. He finished the 2009 season averaging 40.14 rebounds. His exploits in Orlando continued till 2012 when he left the club.
Summarily he saw the team to three division titles and one conference title. He was named the NBA Defensive Player of the Year for three consecutive seasons (2009-2011) and the All-NBA First Team Selections for five consecutive seasons (2008-2012).
Dwight Joined the Los Angeles Lakers precisely on August 10, 2012, he won the NBA All-Star and All-NBA Third Team selections of 2013 after limited games averaging 17.1 points, 12.4 rebounds and 2.4 blocks per game. He had suffered frustrating injuries and underwent surgeries that hampered his performance on the.
He left Lakers to the Houston Rockets on July 3, 2013, where he joined forces with James Harden, Howard played as a power forward and would later start in his main position (Center forward), with a shambolic first season. He averaged 18.3 points, 12.2 rebounds per game and emerged the youngest player of the Team to net more balls in a row.
He battled with Injuries in the 2014-2015 season which saw him having limited game time. Dwight played in 41 games, averaged 15.8 points and 10.5 rebounds per game. The following season, his stats declined further to 13.7 points and 11.8 rebounds.
He moved to the Atlanta Hawks on 12 July 2016, on a $70 million 3 year deal. In his debut season game, he recorded 11 points and 19 rebounds as well as 3 blocks in a match against the Washington Wizards. He recorded a season career-high 31 points and 11 rebounds in a game they lost 123-116 to the Los Angeles Lakers.
Dwight Howard joined Charlotte Hornets on June 20, 2017, he played impressively in his new team and emerged the first Charlotte player with four consecutive 15 rebound per game since 2007. He played his 1000th career game at Charlotte recording 22 points and 16 rebounds in a game his Team lost 101-96 to the New Orleans Pelicans. Howard made 81 appearances for Charlotte and averaged 16.6 points.
Dwight Howard was traded with Timofey Mozgov to Brooklyn Nets in a swap deal on July 6, 2018. Dwight received a waiver by the Nets immediately after the deal and pitched his tent with Washington Wizards in a new deal he signed on July 12, 2018. He was sidelined in the training camp and the preseason and also missed the start of the regular season due to health challenges.
He also made appearances in the United States Basketball National Team from March 2005 to June 2008. He was a regular center starter for the USA Team that recorded a 5-0 win during the Pre-World Championship tour. Dwight also helped the Team to win its bronze medal at the FIBA World and gold Medal after 8 years in Olympics Championship in Beijing (2008)
Salary and Net Worth
The 8 time NBA All-Star, earns an estimated annual salary of $23.5 million with about $3.5 million endorsement deal though most of his deals were not renewed because of his decline in form. His overall net worth is estimated by Forbes to be $27 million as of 2018.
Family: Wife, Kids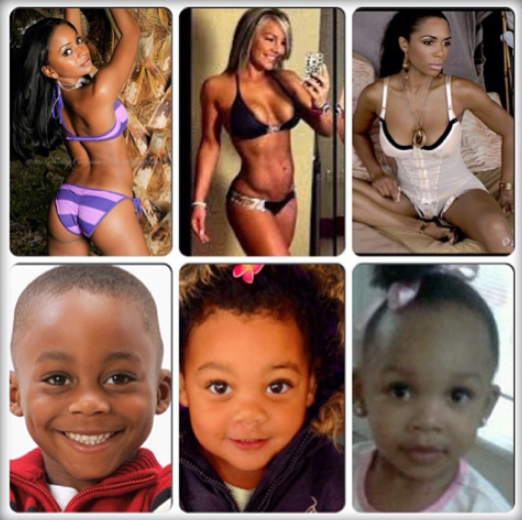 Dwight Howard is not married, he is very much single but has joined the of celebrities with baby mamas. He is rumored to have been in 8 romantic relationships which were all short-lived and he ended up with 5 babies from 5 different women who reside in various states.
The Names of his baby mamas are Royce Reed, who gave birth to a boy named Braylon in 2007 before the duo went their separate ways; Hope Alexa (has Jayde born in 2010), Christine Vest (mother to Trey 2013), Tiffany Render (gave birth to Layla), and Mellisa Rios (birthed David, 2013).
All his kids have a cordial relationship with him and they spend their holidays together at his Atlanta house. In addition, Dwight is constantly flaunting them on his social media handle.
Other Facts About Dwight Howard

1. He is a philanthropist
Dwight Howard is a philanthropist who registered his own foundation and he has partnered with others donating handsomely to the well being of hapless children, as a way giving back to the society.
Read Also: Who is LeBron James Wife? His Sons, Daughter (Kids), Mom, Dad, Family
2. Highly marketable with about 12 NBA awards
He is an 8 times NBA All-Star Player, a title he earned back to back from 2007 to 2014, before he emerged 5 times as the All NBA First Team (2008 to 2012), thrice racking up the NBA Defensive Player Awards (2009 to 2011). He later got named 4 times as the All NBA Defensive First Team (2009-2012). The once hungry basketballer also made name for himself as 5 times NBA rebounding leader from 2008 to 2010 and 2012-2013. This is to mention a few of his notable accomplishments in the NBA.
3. His height and weight
The Champ is one hulk in the NBA, he stands at an amazing height of 6 ft 11 inches and weighs about 120 kilograms.