If you follow the NBA, you are probably familiar with Dwight Howard. He has been in the league since 2004 and has had a journeyman career that has seen him play for six teams. His eventful career has yielded accolades like 8 NBA All-Star selections, 3 NBA Defensive Player of the Year Awards, and several others.
Off the court, Dwight has attracted attention for his views on religion, vaccination, and more. His sexuality has also come under debate, along with his approach to family building which involves five children from five women. There is plenty to say and learn about Dwight, and what better place to start than the strangest of rumors about him.
The Dwight Howard Gay Rumors Began on Twitter
Where else would something so strange begin? In November 2018, a man named Masin Elije made a series of tweets claiming that he and Dwight Howard were in a romantic relationship. According to him, they met at a Wild n' Out party, and Howard reached out to him via a fake private Instagram account.
Elije went on to reveal how their relationship morphed from there, with both parties exchanging nude pictures with the other. They reportedly started dating until he ended things because Howard was cheating on him with other gay men at transgender sex parties.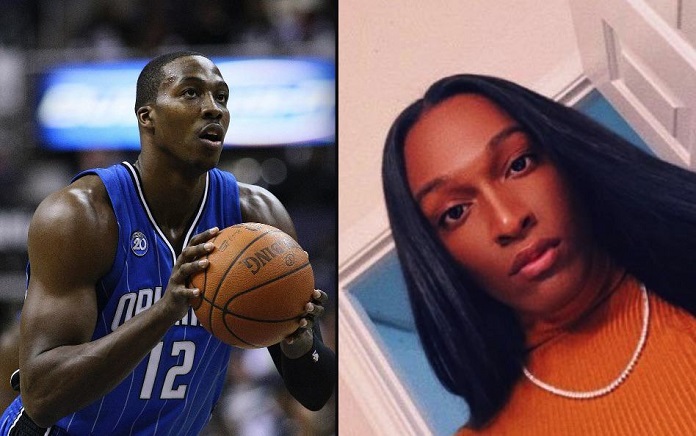 Elije claimed they parted ways after he found the NBA star was cheating, but things did not end there. Howard and his pastor, Calvin Simmons, harassed, shamed him, and went as far as threatening to kill him to make him sign a non-disclosure agreement.
The man claimed he reported the incident to the police and he posted a series of alleged conversations with Dwight as evidence of his experience.
Elije Filed a Lawsuit But Dwight Has Denied All of His Claims
After his tweets went viral on Twitter in 2018, Elije's story was met with a degree of skepticism until March 2019, when news broke that Masin had filed a lawsuit in Atlanta against the basketball player.
At the time, details of the lawsuit were unknown, and it is widely considered a civil suit in search of monetary compensation. In response, Dwight Howard declared he would be filing a countersuit and denied the alleged incident and the notion that he was gay.
Dwight, in several interviews with different media outlets, declared that while he has no issue with the LGBTQ community, he is a straight man. Howard has also stated that the allegations hurt him as he has never met Elije.
"I'm not gay… It hurt at first to go through it. I sat at home and I was like 'I never want to come outside again.'" @DwightHoward spoke on the allegations that he was gay.

(🎥: @FairGameonFS1 | @KristineLeahy) pic.twitter.com/WcXz2WtOfY

— Complex Sports (@ComplexSports) July 16, 2019
Elije, despite the lawsuit, has attracted skeptics who see his claims as nothing more than a money grab attempt. He has a book titled Industry Hoe and has been caught in lies about celebrities in the past. At the moment, the truth about the alleged affair remains unknown.
Dwight Howard Has Fathered Multiple Children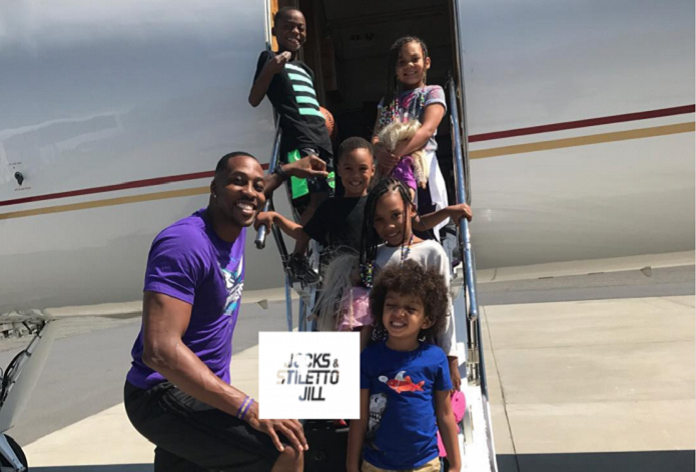 Dwight Howard is yet to be married, but he is a prominent member of celebrities with multiple baby mamas. Dwight has been in a relationship with eight women, a couple of whom are responsible for his five children.
The women include Royce Reed, Christine Vest, Celina Powell, Camilla Poindexter, and Hope Alexa. Others are Marion Denise Douglas, Tiffany Render, and Emili. Royce Reed, a reality TV star on VH1's Basketball Wives, gave birth to his first child named Braylon Howard in 2007.
At the time, Dwight was an emerging NBA star with years of stardom ahead of him. But with the stardom came four additional children from different women. Hope Alexa gave birth to Jayde in 2010 while Trey is the son he had with Christine Vest in 2013. Tiffany Render is the mother of Layla, while a short fling with Mellisa Rios resulted in the birth of David in 2013.
All children of the NBA star live with their mothers. Two of them live in Florida, and another two live in Los Angeles, while the last lives in Houston. Despite the scattered nature of his family, Dwight Howard has a cordial relationship with every one of them. They all move from their respective locations to live with Howard in Atlanta, Georgia during the offseason.
Other than his first baby mama, there is a shortage of information about Dwight's baby mamas. However, Melissa Rios, David's mother, died in May 2020 from seizure. Her funeral was held in Reno, Nevada with Howard and David in attendance.
He's Engaged to Te' a Cooper
After multiple relationships and several baby mamas, it appears Dwight Howard is ready to settle down. He is engaged to Te' a Cooper, a point guard for Baylor University where she is a graduate student studying divinity. The two got engaged in August 2019 and supposedly began their relationship earlier that year.
As a couple, not much has been seen of the two together. Other than a few social media posts, and appearances at his NBA games wearing his jersey, the couple has mostly kept a low media profile.
Te' a Cooper is a native of Powder Springs, Georgia, and a graduate of the University of South Carolina. The couple has an age difference of 12 years, sparking eyebrows about the legality of their relationship. Their age difference concerns became more prominent when a report suggested that they met while she was in high school.
The NBA Star Has a Net Worth of $140 Million
Over sixteen years in the NBA, Dwight Howard has amassed a personal net worth of $140 million. His wealth comes from years of playing in basketball's most lucrative league, with more than $240 million in career earnings.
He has signed multiple contracts playing for teams like the Houston Rockets, Los Angeles Lakers, Orlando Magic, Atlanta Hawks, and Washington Wizards. As of 2019, with the best years of his career behind him, Dwight Howard still earned as much as $27.8 million a year, placing him among the highest-paid athletes in the world.
https://www.instagram.com/p/B5Me5PFnjT9/?utm_source=ig_web_copy_link
Aside from his salary and bonuses as a roster player, Dwight has made additional income from endorsements. Over the years, he has signed deals with brands like Gatorade, McDonald's, Adidas, and Kia. He currently has a shoe deal with the Chinese sportswear company, Peak.
How He Spends His Money
Dwight Howard has a lot more leeway than most people when it comes to things he can spend on. With a net worth of $140 million, Dwight has splurged on mansions and a host of luxuries.
He reportedly spent $19.4 million on a mansion in Newport Beach, California after his move to the Lakers. Before that, he bought an $8 million house in Windermere, Florida. His Florida mansion is a 15th-century French chateau overlooking a private lake. It has all the amenities you can expect from multiple pools to home theater and a beverage center.
His primary home, however, is in Atlanta. It is worth $8.8 million and spread across 35,00 square feet. The Atlanta home has five kitchens, three laundry rooms, and a 14-car garage.
.@DwightHoward loves Thanos so much that he bought a purple car! 🤣

Howard shares with @KristineLeahy the story of how he met Josh Brolin, the actor who played Thanos in @Avengers: pic.twitter.com/hlyirCbVRd

— Fair Game (@FairGameonFS1) July 18, 2019
Howard owns a purple Rolls-Royce and a $600,000 Knight XV truck. The Ford truck weighs 13 thousand pounds and has a V10 6.8-liter engine. Other cars in his collection include the Porche Panamera and Bentley Mulsanne.
It isn't all luxury for the Lakers' star as he owns a foundation called D12. Established in 2004, the foundation focuses on providing a chance for youth to build their spiritual, academic, and athletic potential.