Airtel Kenya has continued to position itself to render exceptional customer care services to the network's teeming users by introducing Airtel Me2U service which Kenyans can use to Sambaza extra credit. The service enables Airtel Kenya users to transfer airtime from one phone number to another. Assuming that one day, you needed airtime, and while in the process of paying for it you got distracted and typed an extra zero. Now, you have Ksh 2000 airtime instead of the Ksh 200 credit you were originally trying to buy. Do not fret, you can Sambaza the extra credit. In addition to this service, the network also has convenient ways to check airtime balances. All that subscribers are required to do is to select their most preferred method from the available options.
The Ways You Can Check Your Airtel Kenya Balance
1. VIA USSD Codes
Dial *131# and press/click your dialer for your Airtel SIM
Unstructured Supplementary Service Data (USSD) codes are handy ways, Kenyans turn to in order to access different services from Airtel Kenya as well as other mobile network operators. These codes can be used for buying airtime, subscribing to data plans, mobile money transactions, and even checking account balance is not left out.
Pros & Cons Of Using USSD Codes
Using USSD codes or quick codes as they are popularly known are arguably the easiest way to check your Airtel Kenya airtime balance. However, they might come with some challenges and one such common one is the inability to remember the codes, and subscribers have to be on the alert to get updated on code changes.
To adequately serve the public, Airtel Kenya has made these codes handy as they can be easily accessible online. More so, with the advancement in technology, one can easily get a compiled list of these codes from an app that can be downloaded and installed on any android or iOS device.
Steps To Activate The Airtel Kenya Balance Checking USSD Code
First, open your call app
Then dial *131# which is the new USSD code (the old code was *133#)
After dialing the USSD code wait a while and your credit balance will be displayed on your phone's screen
In the event that you are using a phone with two SIM cards do ensure that you select the Airtel SIM for the code you are about to dial.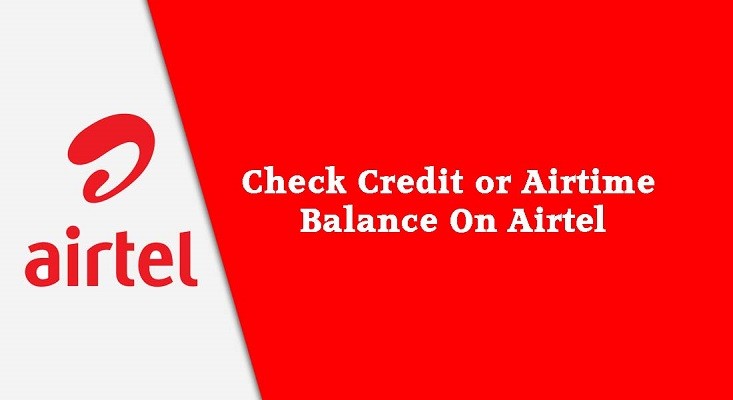 2. By Calling Airtel Kenya's Customer Care
Dial 100 and call with your Airtel SIM
Placing a call through to the customer care unit is another way to know your airtime balance. However, this method is a bit more complicated than using the USSD code but is equally as effective.
Pros & Cons Of Calling The Customer Care Unit
Most times people may feel more satisfied if a customer care agent attends to their needs as they might get the chance to ask questions and receive immediate feedback about their airtime balance.
Nonetheless, this method also has its setbacks as getting through to a customer care agent might be prolonged, and if it's an emergency, the luxury of time won't be there. For Airtel Kenyan subscribers who prefer this method, the best choice is just to be patient until a customer care agent attends to you.
Steps To Follow To Call The Customer Care Unit
Open the dialer on your phone
Dial 100, confirm you are about to call from your Airtel Kenya line in case you are using a dual SIM phone
When the menu is read out, press 2. This will divert you to the self-service option
Then press 1, to manage your line
After this, you have to press 4 – this is to either know your balance or recharge your line
A pop-up notification from Airtel will show you your credit balance and an SMS will be sent to you with details of your credit balance.
What Is Sambaza?
Sambaza is an advanced telecommunication service initially created by Safaricom which allows the transfer of airtime and internet bundles between mobile numbers. However, shortly after it was introduced, Airtel Kenya released the ME2U package. It is a service for airtime-sharing which you can use to send credit to anyone. The airtime you share goes directly to the recipient's phone from yours. This service is never unavailable and you can do it at any time you feel like but you can only transfer a maximum of Ksh.2500.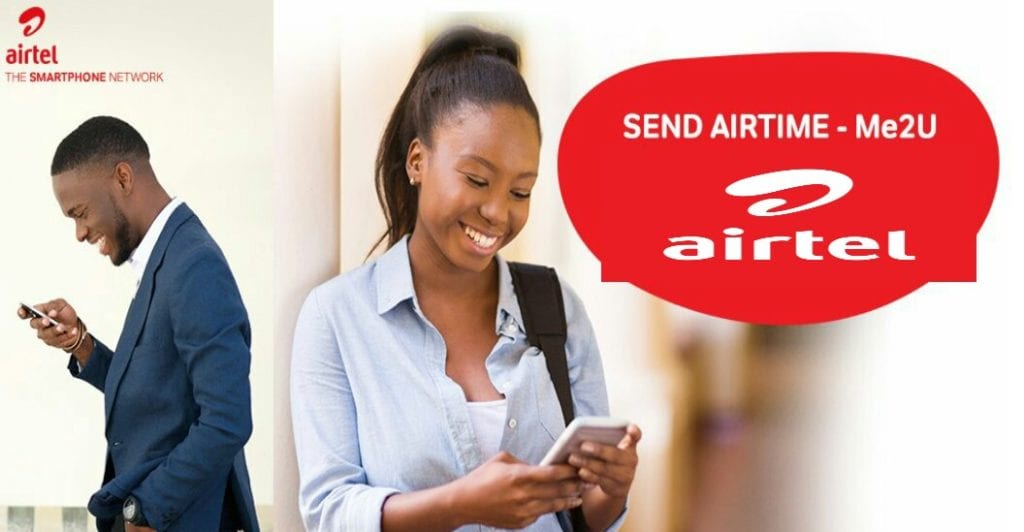 The Different Ways To Sambaza Airtel Kenya Airtime
There are 3 ways to Samabaza airtime on Airtel Kenya and the comprehensive steps to use any of the methods are given below.
1. Using The Airtel Menu
The steps to follow include the following:
Open the menu on your phone
Then proceed to the Airtel SIMCard menu
Select Airtel Services
The first option you would see is 'ME2U', click on that
When you do that, you can either send airtime or change pin, click on the first option
A dial box will pop up, type the amount you wish to transfer
This will be followed by the phone number you plan to send the airtime to
At this point, you can check your phone book for the phone number you want to transfer airtime to
After indicating the number you want to send the airtime to, you would be asked to enter your ME2U PIN
If this is your first time you can change the PIN from 0000 to a new PIN you want or you can use it like that
After inputting your pin you will be notified of the successful transfer
2. Use a Short Code
To use the USSD code follow the steps below:
Open the dialer on your phone
Type in *140#
A dialog box to input the amount you want to transfer will pop up
This will be followed by a prompt to type in the phone number you are transferring airtime to
A message informing you of the processing of your request will then be sent to you
A few seconds after another message will follow, informing you about the status of the transfer. The message will show how much was transferred and the number it was sent to.
3. Sending Via SMS
This is the 3rd way you can transfer airtime and the step are as follows:
Open your phone's messaging app
Then start to send a new message which should contain "2u (phone number)(amount) (ME2U PIN)"
Send the message to 5050
When the airtime has been sent, you will be sent an SMS confirming the transfer