The story of the cold-blooded killer Ed Kemper is one that is fear-inducing given the cruel and inhumane nature that came to characterize his life. He was reported to have developed unusual aggression when he was still a kid. Interestingly, by the age of four, he was already taller than his peers and also had a very high IQ. His psychopathic nature began taking shape in the little things like the odd games he loved to play, stalking his teacher, and decapitating his sister's dolls. The first lives he took were those of his pets before he went on to murder ten people including some members of his own family. More about his life and murder victims below.
Ed Kemper's Early Life and Parents
Ed Kemper was born in Burbank, California to father, Edmund Emil Kemper II, and mother, Clarnell Kemper, on the 18th of December 1948. As a kid, he began developing temper tantrums and a disturbing behavior which was basically enhanced after his parents got a divorce in 1957. As a result of his parent's separation, he had to live with his mother and two sisters. His relationship with his mum was far from cordial as he despised her for being an alcoholic and blamed her for all his problems.
Also, he disliked his mum because she was always critical of him. By the time he was ten years of age, his mum made him live in the basement because she feared that he might bring harm to his sisters because of his erratic behavior. His scary behavior included his fantasy of killing his mum, cutting off the heads of his sister's play dolls, and so on. He was equally obsessed with playing the death games "Gas Chamber" and "Electric Chair", in which he would ask his sisters to blindfold him and tie him in a chair and when a switch is put on, he would pretend to writhe in pain so a while and then pretend to die.
At the age of ten, he carried out his first killings on one of the family's pet cats. He tied the cat, dug the ground and buried it alive. He then dug up the body and dismembered it and put its head on a stick. When asked by his mother, he denied carrying out the action. In his later statement, he revealed that he enjoyed lying to his parents about his misdeeds. When he was 13, he killed the second pet cat with a knife chopping it up and placing the part in his closet. He did this because he felt the pet showed more affection to his younger sister.
Due to several confrontations with his mother, Ed fled home and went to live with his father in Van Nuys, Los Angeles, California. On getting to his father's, he discovered that he was already married with a son. After staying for a short while, his father sent him to live with his grandparents in North California because he couldn't cope with his behavior.
Who Are His Unfortunate Victims?
1. His Grandparents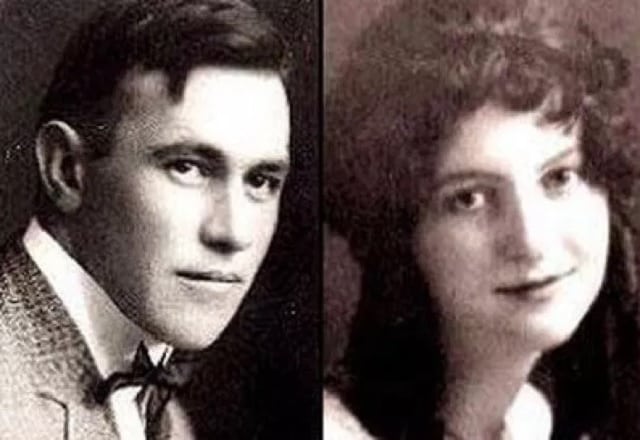 After moving in with his paternal grandparents on their farm, he hated every moment of it. On the 27th of August, 1964 at age 15, Ed got into a heated argument with his grandmother, Maude. He then went into his room, took out his 22 caliber rifle, returned to the kitchen where she was and shot her in the head. He then dragged her body to her room. When his grandfather returned from grocery shopping he went out to meet him in the driveway and shot him in the head as well because he didn't want him to experience the death of his wife.
After realizing what he did, he called his mother to explain it to her. His mum then urged him to report the case to the police which he did. He was then handed over to the California Youth Authority and put through a series of mental examinations where it was discovered that he possessed a high IQ. He was then diagnosed with paranoid schizophrenia and sent off to the maximum security facility for mentally ill convicts in Atascadero State Hospital.
Release
Ed Kemper was released in 1969 at the age of 21 and went to live with his mother against the recommendations of the prison doctors because of her history of abuse and alcohol problems. While living with his mum in Santa Cruz, California, he was enrolled into Community College and was able to get some part-time jobs before he got a full-time job with the Department of Transportation in 1971.
He later applied to become a state trooper but was rejected because he was 6 feet 9 inches tall and weighed over 300 pounds. He then casually made acquaintance with the some of the Santa Cruz police officers and gained some accessories and weapons in the process including; handcuffs, a training-school badge, and one officer even let him borrow a gun from time to time.
In 1971, the same year Ed Kemper got his job with the Transport company, he was involved in an accident while out on his motorcycle. He was badly injured on his arm and thus, sued the driver. He won the suit and was subsequently awarded the sum of $15,000 as compensation. Since he couldn't get back to his job as a result of the accident, he had to find other passions. He later bought himself a new yellow 1969 Ford Galaxie which he used to hoard up tools such as; handcuffs, plastic bags, blankets, and knives.
Subconsciously, this was when his murderous desires started to return. According to Ed Kemper, this urges was named "little zapples" by him. In the months that followed, Ed picked up around 150 female hitchhikers without hurting them. In the course of giving them rides, a part of him would want to be really nice to them while the other part him would wonder what their heads would like on a stick.
2. Mary Ann Pesce and Anita Luchessa
His next victims were female students of California State University, Fresno, Mary Ann Pesce and Anita Luchessa who he gave a lift on their return from school. Sadly the pair never made it home to their parents. After the girl's parents reported the case of their missing children to the police, a group of hikers discovered a female head in the woods near Santa Cruz on the 15th of August, 1971 and this was discovered to be Pesce's. However, no remains of Luchessa was ever discovered.
Later Ed Kemp explained that he killed Pesce by first stabbing her before strangling her; he then turned to Luchessa and stabbed her to death. He then took their bodies to his apartment where he decapitated them and had sex with their corpses.
3. Aikoo Koo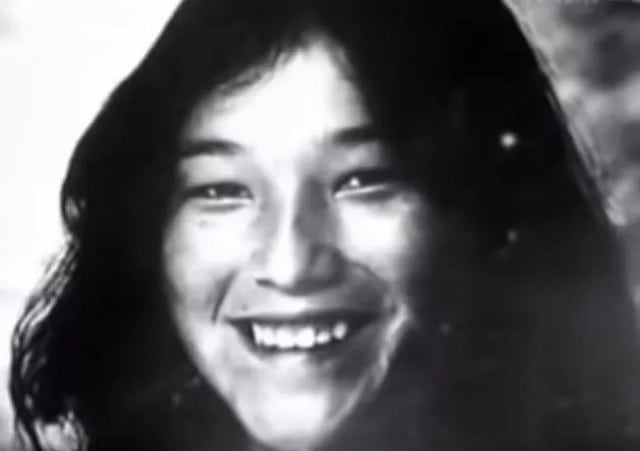 His fifth victim was the Aikoo Koo of Asian origin. She was a dance student who was on her way to rehearsals on the fateful day of September 14, 1972. Because she was running late, she decided to hitch a ride instead of waiting for the bus to arrive. Unfortunately, she met the same fate as the girls (Pesce and Luchessa) before her.
4. Cindy Schall
His next victim, Cindy Schall met her fate in January 1973. Cindy was also a hitchhiker like his previous ones and this time, he shot her then took her body back to his mother's apartment while she was out. He dismembered her corpse, buried the head in his mother's backyard and threw the parts into the ocean the next day. Some disposed parts were later found washed up ashore.
5. Rosalind Thorpe and Alice Liu
On the 5th of February, 1973, Ed Kemper took a campus parking sticker which was initially given to him by his mum then used it to gain access into the university where he went in search of his next victims. On getting to the campus, he offered two students, Rosalind Thorpe and Alice Liu a ride home. As they entered his car, Ed shot them both in the head and still was able to drive past the campus security with both corpses in his car. On getting home, he decapitated the corpse and removed the bullets in the heads before disposing the remains at different locations.
Some of Thorpe's and Liu's parts were later discovered near Highway 1 in San Mateo County by a group of hikers in March of the same year. He basically developed a trade mark in his kills which involved: shooting, decapitation, smothering or strangling.
6. His Mother And Her Friend (Sally)
His last two murders were carried out in April 1973 and this was on Good Friday when he went to his mother's home. They both had a heated argument and it ended with high tempers. When she was asleep that night, Ed Kemper hit her head with a hammer, cut her throat, then decapitated her just like he did other victims of his. But this time he took out her larynx and threw it in the garbage.
He then called Sally Hallet, his mother's friend to come to the house. When Sally arrived, he let her in and immediately strangled her then hid both bodies in a close. The next day he fled the area but when he reached Colorado on the 23rd of April, he decided to call the Santa Cruz police in order to confess and surrender for his crimes.
See Also: Assassination of Abraham Lincoln, Who Killed Him, How Did He Die?
Conviction And Imprisonment 
After his confession, though the police didn't initially believe that he was the famous killer notoriously known as the Co-ed Killer, he was taken to court on October 1973 after he had given accurate pieces of evidence relating to the various incidents. He was found guilty and charged with eight counts of first-degree murder. In November, he received eight concurrent life sentences. Currently, Kemper is at California Medical Facility in Vacaville where he continues to serve his time.