Egypt's state broadcaster suspended eight of its TV presenters because they were too fat, sparking an immediate uproar among women right's groups.
The Al-Yawm al-Sabi website reports that the Egyptian Radio and Television Union (ERTU) has given the women one month to slim down before they can appear on air again with an "appropriate appearance".
See Also: This Real Life Sleeping Beauty Is Living Anything But A Fairytale
The suspended women have not been quiet on the issue with one of them, Khadija Khattab a host on Egypt's Channel 2, telling the paper that she wants people to watch her most recent TV appearances and judge for themselves if she is really "fat", and whether she deserves to be prevented from working.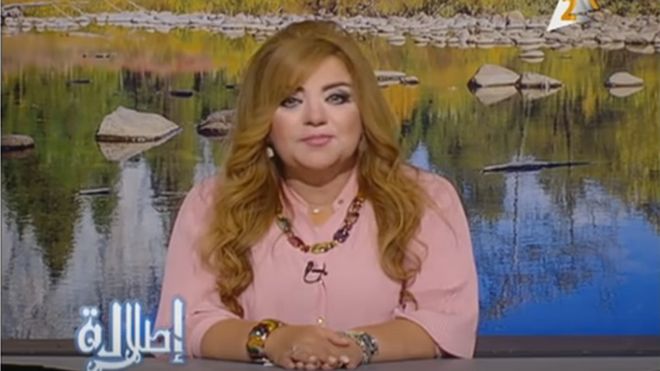 Her peer who was also affected said that the suspension by Egypt's state broadcaster had upset their families and should rather have been dealt with internally.
The outcry from various corners included the voices of the Women's Centre for Guidance and Legal Awareness which  condemned the move, saying that it "violates the constitution" and is a form of violence against women. It has called on Egypt's state broadcaster to recall the women.
See Also: CNN Analyst Argues That Black People Are Prone To Crime And The Rest Of The Panel Goes Berzerk
ERTU, on its own end, has refused to be moved by the criticism, insisting that the women will not be recalled but that they would not have their pay and benefits docked. Various Egyptian media commentators are debating the issue. While some like, journalist Fatma al-Sharawi of the state-owned Al-Ahram daily believe that  the policy should be applied across all local TV stations, others like the author and academic Waheed Abdul Majid thinks the channel should focus on improving its content rather than the appearance of the presenters.
Social media is also divided on the issue with some throwing their support behind the women while other users called them "bakabouzas", a term Egyptians use to describe overweight girls.
The Egyptian parliament seems to have gotten on the right side of the battle in this issue as the presenters are, at least, being defended there. Male MP and journalist Sayyid Hegazy asked rather aptly: "Who is an ideal weight in Egypt?"