London King who has become famous as a result of her daughter's success in the music industry also gained recognition as a model and actress. She has made a few appearances in movies and also appeared in a few magazines. Currently, she is no longer active in the entertainment industry as she has been working since 2003 as a doula, a non-medical officer who gives advice and comfort to women who are giving birth. Now, let's take a look at the life, career, and marriages of the retired actress.
Who is London King?
Elle King's mother is a former film actress who became popular for featuring in the 2000 action and thriller movie, A Better Way to Die, directed and produced by Scott Wiper. In the aforementioned movie that centres on a Chicago cop who quits the force and finds himself threatened by the Mafia, London King played the role of Cheryl. In the year 2001, she also made an appearance in another film titled, Raw Fish as Jade. Later in the next year, she made her last appearance in a movie by portraying the character of Ruby Jenkins in the drama film, The Calling.
Prior to becoming an actress, London King had worked as a model, having modeled for a few brands, although she didn't get to work for top-notch brands. Despite having a career in acting and modeling, King couldn't achieve huge success in both career fields which prompted her to retire from acting and modeling. Notwithstanding, she ventured into another career path in 2003 when she began working in the medical field as a doula. Following her line of work, London King has launched a website named Push Love Doula where she shares important information regarding pregnancy, childbirth as well as childcare.
Where is She From?
London King who currently resides in Brooklyn, New York was born in Ohio, the United States, which is a pointer to her American nationality. Although her exact birthday is not yet available, her year of birth is recorded as 1970. She is the daughter of David and Paula King. She was raised by her parents in Wellstone, Ohio, alongside her brother, William Scott King.
London King's Personal Life
As a teenager, King got romantically involved with a mystery lover. She later welcomed a son named Noah together with him in August 1986. Two years later, she came in contact with the comedian, Rob Schneider in Las Vegas. Having bonded properly within the first three days of their meeting, the duo took their relationship to the next level as they tied the knot soon after, on 25th September. The next year, precisely on 3rd July 1989, the couple welcomed a daughter named Tanner Elle Schneider. Unfortunately, a year after the birth of their daughter, the pair signed their divorce papers.
London King's ex-husband is a famed comedian, actor, screenwriter and director known for his sketch comedy series on the late-night live television variety show, Saturday Night Live. He also had roles in several comedy movies such as The Benchwarmers, The Hot Chick, Deuce Bigalow: Male Gigolo, among others. His television works include Noah's Ark: The New Beginning, The Reef 2: High Tide, Back to the Jurassic, The Adventures of Panda Warriors and others.
See Also: Donna Dixon, Dan Aykroyd's Wife: Facts About The American Actress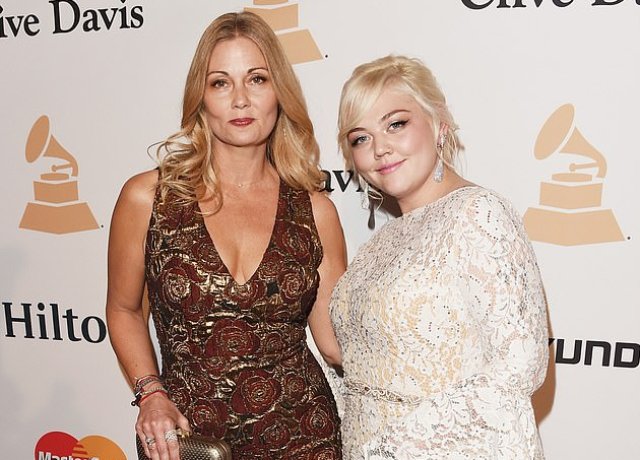 After separating from her first husband, King entered her second marriage in January 2000 with a music artist named Justin Tesa, who is now the stepfather of her daughter whom she raised singlehandedly. London King's daughter is a singer-songwriter and actress who is known by her stage name, Elle King. Her musical genres comprise of soul, country, blues, and rock music. She released her first extended play, The Elle King EP in the year 2012. Interestingly, one of the tracks on the EP titled, Playing for Keeps serves as the theme song for VH1's series, Mob Wives Chicago.
She moved on to release her debut album Love Stuff in February 2015 and followed it up by dropping another album in October 2018 titled, Shake the Spirit. She has additionally released 12 singles and 4 promotional singles. Elle King is a two-time Grammy Awards nominee. As an actress, she has featured in The Benchwarmers, Wild Cherry, One Tree Hill, Deuce Bigalow: Male Gigolo, and others.