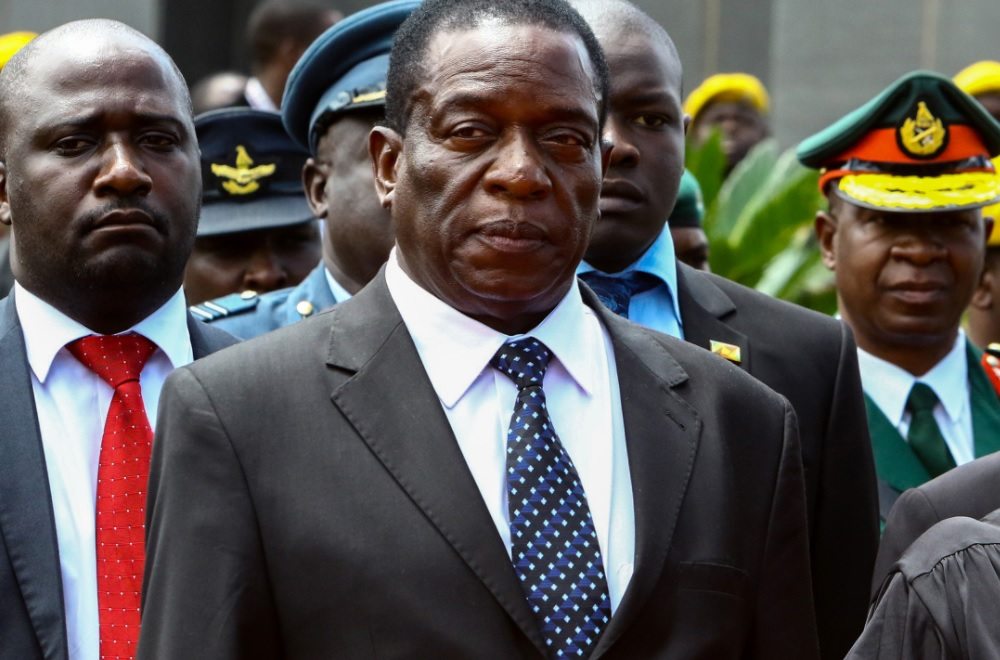 Zimbabwe's sudden transition of power gave rise to the less talked about Zimbabwean veteran Emmerson Mnangagwa, popularly known as "the Crocodile".
Ushering the beginning of a new and unfolding democracy in the country of Zimbabwe, after the 37-year long reign of President Robert Mugabe, Emmerson Dambudzo Mnangagwa emerged from his car to the thundering chants of "Garwe! Garwe! Garwe!"
The Crocodile or "Ngwena," who was Zimbabwe's former security chief, as well as former chief Lieutenant to Mr Mugabe, took over the reins of power from Robert Mugabe as interim president of Zimbabwe on November 24, 2017.
Emmerson Mnangagwa Biography
Mnangagwa – also known as "Ngwena" (a totemic name for a crocodile) or "E.D.", after his initials is a Zimbabwean politician born on September 15, 1942, in the southwestern Zvishavana district. Born as one of six children in the family of Mafidhi and Mhurai Mnangagwa, Emmerson is a member of the Karanga ethnic group, the largest subgroup of Zimbabwe's majority Shona ethnic group.
Like his parents who were politically active farmers, Emmerson was an active politician from his youth. His grandfather was a traditional leader. Likewise, his father was a political agitator who fought for black emancipation during the colonial rule. It is safe to say he took off from where his biological predecessors stopped.
 Education
As of his educational qualification, Emmerson is no doubt one of the young Zimbabweans who had the opportunity to receive a quality education in the early years when the country was still under colonial rule. He had his primary education in Zvishavane in the Midlands Province before his family relocated to Zambia in 1955, where he attended Mumbwa Boarding School, Kafue Trade School and Hodgson Technical College, the leading educational institution in the nation where he took up a four-year program in City and Guilds Industrial Building Course.
A source revealed that while Mnangagwa studied at the college, he was an executive member of UNIP, a Student Union, he was the only surviving person from a radical group that caused the explosion of a train during the white minority rule. He was spared for being a minor (aged 16).
Emmerson also holds a degree in law from the London University. After practicing for a few years and working for a private law firm, he was contacted by the United National Independent Party to help with organizing their activities and recruitment. He joined them as secretary.
Ruthless Politician
Emmerson Mnangagwa is not called the Crocodile for no reason. He is nicknamed the "crocodile" for his hardcore political personality. Let's say the Leopard never changes its spots. He was described as the country's spy-master during the 1980s civil conflict. Not only did he join the struggle for independence from Britain, he was one of the young combatants trained in China and Egypt to strategize the war.
Mnangagwa also fought in Zimbabwe's liberation war in the 1970s, where he earned his nickname "The Crocodile," in reference to his time as a guerrilla fighter.
After Zimbabwe achieved independence in 1980, Mnangagwa occupied a series of high-profile positions under Mugabe before becoming his vice president in December 2014. For instance, he became Zimbabwe's first Minister of National Security while Robert Mugabe became the Prime Minister. When Mugabe became President in 1988, Emmerson was made the Minister of Justice, Legal and Parliamentary Affairs. He was also named the Minister of Foreign Affairs and Finances for a short period of time.
Historical reports till date still link him to the plotting and execution of the "Gukurahundi" massacre, an attack that annihilated opponents of the ruling party in the 80's.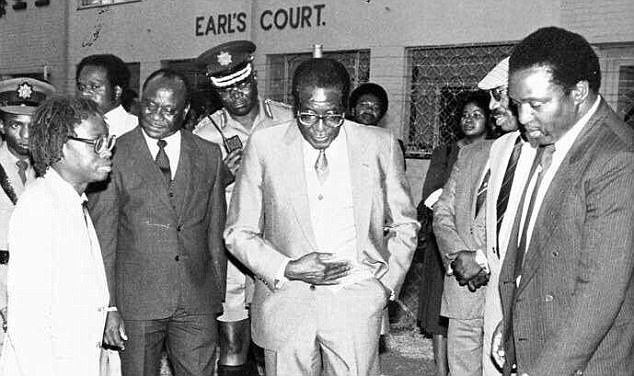 In 2000, Emmerson was given a seat in the parliament, as the speaker after he contested a seat in parliament. Though he claims to now be a Christian, Mnangagwa is still the same old tough cookie he has always been. He lost his place as the secretary of the ruling party in 2004 for openly and hardly canvassing for the office of the Vice President.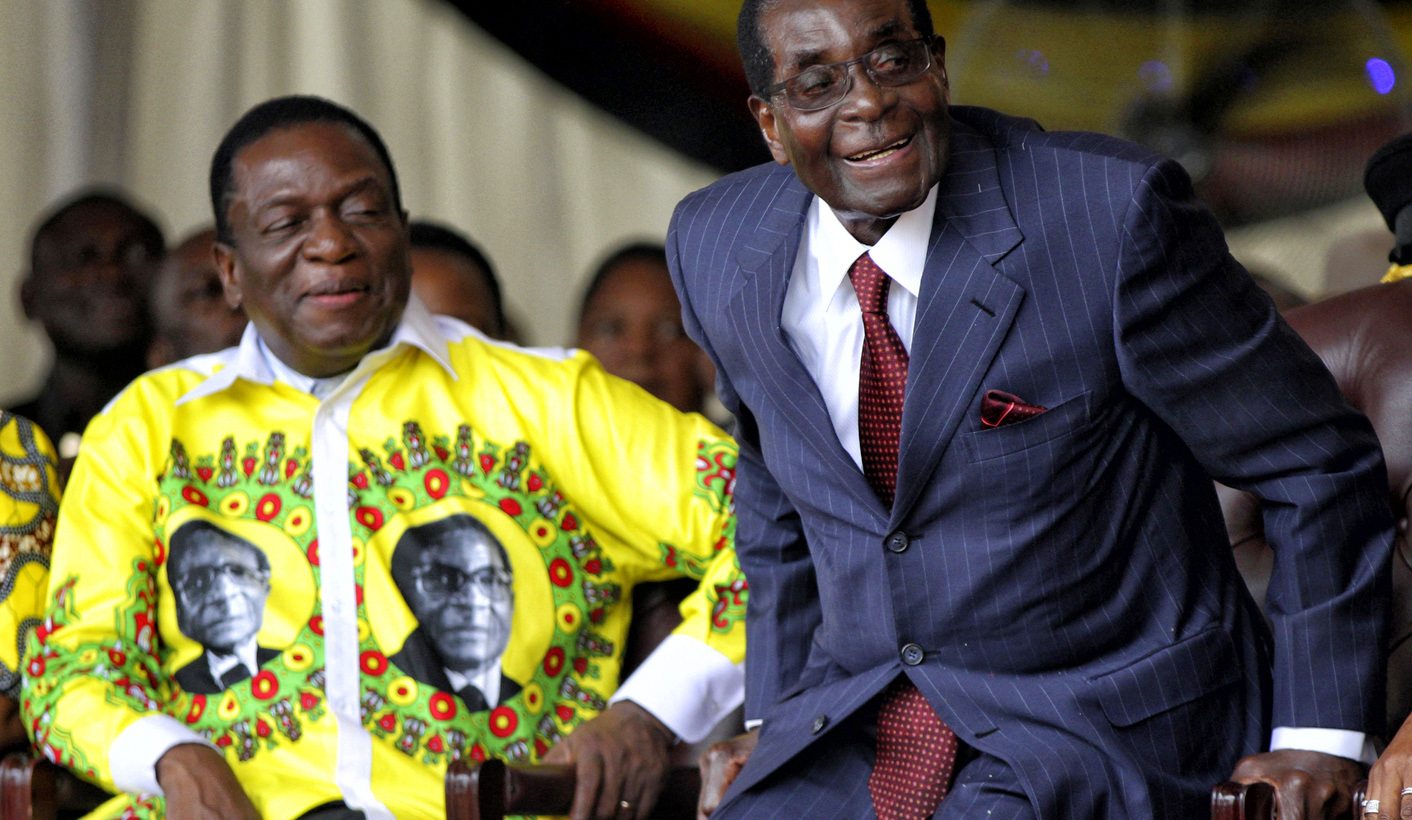 The stone-faced Mnangagwa is a man of few words with strong military links. Following his sack as the Vice President on 6th November 2017, the tough politician vowed to challenge Mugabe's authoritarian leadership. After that he fled the country, saying his life was threatened.
The veteran who has been one of Mugabe's longest-serving allies accused Mugabe of using the ruling party ZANU-PF as his private property. On 19th November 2017, Emmerson was named the leader of ruling party ZANU-PF. He was also said to have masterminded the planned coup that saw Mugabe out as President. Mugabe even accused Mnangagwa of plotting against him with witchcraft.
On 21st November 2017, under immense pressure, Mugabe resigned, clearing the way for Emmerson Mnangagwa to become the President of Republic of Zimbabwe. He was sworn in as the third President of Zimbabwe on 24th November 2017.
Net Worth
As Mugabe's right-hand man for about four decades, Emmerson has amassed a stunning amount of wealth. Even though his estimated net worth is not yet clear, the fact still remains that he is considered one of the richest men in Zimbabwe.
According to sources, Mnangagwa has close business links with Colonel Lionel Dyck, a white officer from the old Rhodesian army who founded Mine Tech, a landmine clearance company that secured lucrative contracts from the Zimbabwean government to clear landmines in Zimbabwe border areas after the war. He is also alleged to have made much of his money while he was secretary for finance in Zanu-PF.
Emmerson Mnangagwa Wife, Children
Mnangagwa has had three marriages with his second wife being the sister of Josiah Tongogara, a fellow ZANLA commander who died from cancer in 2000. His third and perhaps his last is Auxillia C. Mnangagwa a Zanu-PF member since  1982.
Emmerson also has nine children. Among them is a property developer Farai Mlotshwa and Emmerson Mnangagwa Jr.
 Quick Facts About Emmerson Mnangagwa
1.Mnangagwa is the third and interim president of the Republic of Zimbabwe
2. He was Zimbabwe's Vice President since 2014 but was sworn in as President on November 24, 2017.
3. Emmerson Mnangagwa was born in Zvishavane, in central Zimbabwe on 15th September 1942
4. His father's name is Mafidhi Mnangagwa and his mother is Mhurai Mnangagwa. They were both aggressively fought against white settlers.
5. Emmerson Mnangagwa was recruited from Zambia as a guerilla fighter for Zimbabwe African People's Union (ZAPU) in the Zimbabwean War of Liberation in 1962.
6. Emmerson met Robert Mugabe while at Harare Prison. he was moved to the prison after serving 10 years at Grey Street and Khami Prison for being part a protest.
7. He is nicknamed the "crocodile" for his hardcore political personality. He earned the name while fighting Zimbabwe's liberation war in the 1970s.
8. Mnangagwa is linked to Gukurahundi massacre of early 1983 to 1987
9. He is regarded as one of the richest men in Zimbabwe
10. Emmerson has nine children. His eldest child is Farai Mlotshwa, a property developer and a husband to the lawyer of Mnangagwa's political rival Phelekezela Mphoko.