People with great potentials, spiced with hard work, often have a way of getting to the top and becoming famous in their craft. In the case of Eric Church, he rose to fame as a result of being a good singer and songwriter. His genre of country music has made him known and awarded accordingly. Some of his greatest hits include Springsteen, Guys Like Me and a host of others. Because of Eric Church's fame, his wife; Katherine Blasingame is now known to most of his fans.
Like Eric, Katherine Blasingame is quite skilled in music but in an entirely different way. While Eric is involved in singing and songwriting, Blasingame publishes music. Read on to find out more about her.
Who Is Eric Church's Wife – Katherine Blasingame?
Katherine Blasingame was born in 1979 and has done a good job of keeping her personal life away from the media. Hence, her parents, siblings, the schools she attended and other aspects of her life before Eric Church have remained unknown. Blasingame has for many years been working with a music publishing company.
Before Eric Church began his career as a musician in 2005, his wife; Katherine Blasingame was already well-situated in the music industry but not as a singer or songwriter, she worked as a music publisher. Ironically, even with Katherine Blasingame's involvement in the music industry, she was not popular until she got married to Eric. In several interviews, Eric Church has flaunted his wife's ability to help him through songs with her professionality in music publishing. Besides being part of the music industry, Katherine Blasingame has done well in supporting her husband's career, even by joining him on tours and other necessary means.
Facts You Should Know About Katherine Blasingame
In as much as Katherine Blasingame has shown an exquisite lifestyle through her many pictures on her social media platform, her total net worth is still very much a mystery. However, her husband; Eric Church's worth has been estimated at $14 million.
How did Eric Church and Katherine meet?
Both Church and Katherine Blasingame have an interest in music but in different ways. While she works as a music publisher, Eric Church is a recording artist and a songwriter. In the process of doing their jobs, their paths crossed while trying to link him with a client.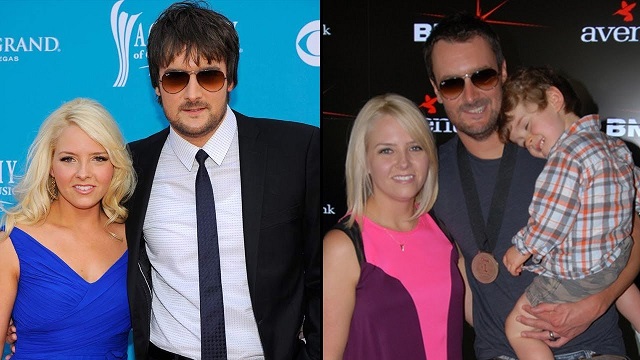 On January 8, 2008, Eric Church and Katherine Blasingame had a quiet wedding in North Carolina. During the ceremony, Eric expressed his love for his heartthrob by performing a song titled You Make It Look So Easy for her. Two years after their union, the couple welcomed their first son, Boone McCoy Church on October 3, 2011. On February 15, 2015, their second child Tennessee Hawkins Church came along.
The couple derived the name of their second son Tennessee Hawkins 'Hawk' Church from the town of Tennessee – where Katherine hails from and Church loves Tennessee Williams. His second name Hawkins 'Hawk' was gotten from a bird after Eric eagle-eyed it around his property before the boy was born.
Her husband – Eric Church
Popular as Eric Church, he was born on May 3, 1977, and named Kenneth Eric Church in Granite Falls, North Carolina. He began his musical career in 2005 when he started working with numerous producers and wrote songs alongside Terri Clark and Dean Miller before he got signed to Capitol Nashville. He released his first single How 'Bout You, a song that made it to the Top Charts of Country Songs. Eric subsequently released quite a number of albums, among which are Sinners Like Me (2006), Carolina (2009), and Desperate Man (2018).
Eric and Katherine have a joint charity organization
The couple has a large heart and has touched the society with their many contributions to a few charity organizations. They are active participants of The Chief Fund Foundation; a foundation whose aim is to provide necessities within their reach to underprivileged families.
See Also: How Much Is Warren Beatty Worth? How The Actor Made his Money?
Katherine Blasingame is a lover of horses
Besides her career and day-to-day activities, Katherine Blasingame enjoys horse riding. Her husband, on the other hand, has never revealed his interest in horse riding but has been seen countlessly supporting his wife. The duo is indeed a match made in heaven.