Erin McPike is a journalist working for the Independent Journal Review (IJR) as a White House Correspondent but she gained widespread recognition for her wide coverage of general news. Whether it's breaking news or some mainstream story, McPike has a reputation of baring the facts.
As a journalist, her work as a White House Correspondent for Independent Journal Review has defined much of her career. She has over a decade's experience in her field and has worked for big news outlets like CNN, NBC News, National Journal, RealClearPolitics, among others. In 2016, she joined 1776, a Washington D.C-based start-up incubator as Director of Communications. Away from work, who exactly is Erin McPike? Find out below.
Erin McPike's Bio
Erin Kathleen McPike. (a.k.a. Erin McPike) was born on June 28, 1983, in Cincinnati, Ohio, to parents Richard McPike and Amy Burrill. She attended Sycamore High School where she graduated from in 2001 and proceeded to the American University in Washington, D.C, where she majored in political science and journalism. In 2005, she was awarded a baccalaureate with honors at the age of 22.
McPike started her journalism career as a campaign staff writer with National Journal. About a year and a half later, she made the big move to NBC News, where she worked as a reporter. However, after only seven months with NBC News, McPike returned to National Journal where she took up the role of a lead Political reporter for National Journal's Convention Nightly. While there, she was at the front lines covering cross-cutting political news including Mitt Romney's first primary presidential campaign in 2008, while working with the NBC.
Following an extensive career with National Journal, McPike then moved to RealClearPolitics where she worked as a political news and polling data 'aggregator'. As a national political reporter for RealClearPolitics, she covered the heated 2012 US presidential elections. During the 2010th campaign cycle, McPike covered news on Capitol Hill politics and followed the congressional campaigns all over the United States at the time.
After her work in the 2012 presidential elections, McPike's career took another turn after she was invited to work for CNN as a correspondent. While there, she covered White House news and was a special correspondent for The Lead With Jake Tapper, a CNN show. McPike would go on to serve with CNN for the next two-plus years before leaving in 2016.
Career Move
In 2016, journalism was no more what it used to be for McPike, and in a surprise move, she took a cross leap. She took up a management role with 1776, a Washington D.C based start-up incubator. While there she served as Director of Communications. According to her employers, McPike's expertise and experience in the media scene were instrumental to the company's expansionist prospects. But more was to come for the Ohio-born journalist.
In 2017, McPike became the talk of White House journalism circle when she became the only journalist allowed to accompany the then United States Secretary of State, Rex Tillerson, on his first trip to Asia. She was privy to so much information this time as she held several interviews with the Secretary of State, much of which she wasn't so generous to share. The occurrence sparked widespread outrage in the White House Correspondents' Association with many tagging the move "unfair".
Currently, McPike works on the press team of Howard Schultz, former Starbucks CEO as he embarks on an independent presidential campaign, come 2020.
Salary & Net Worth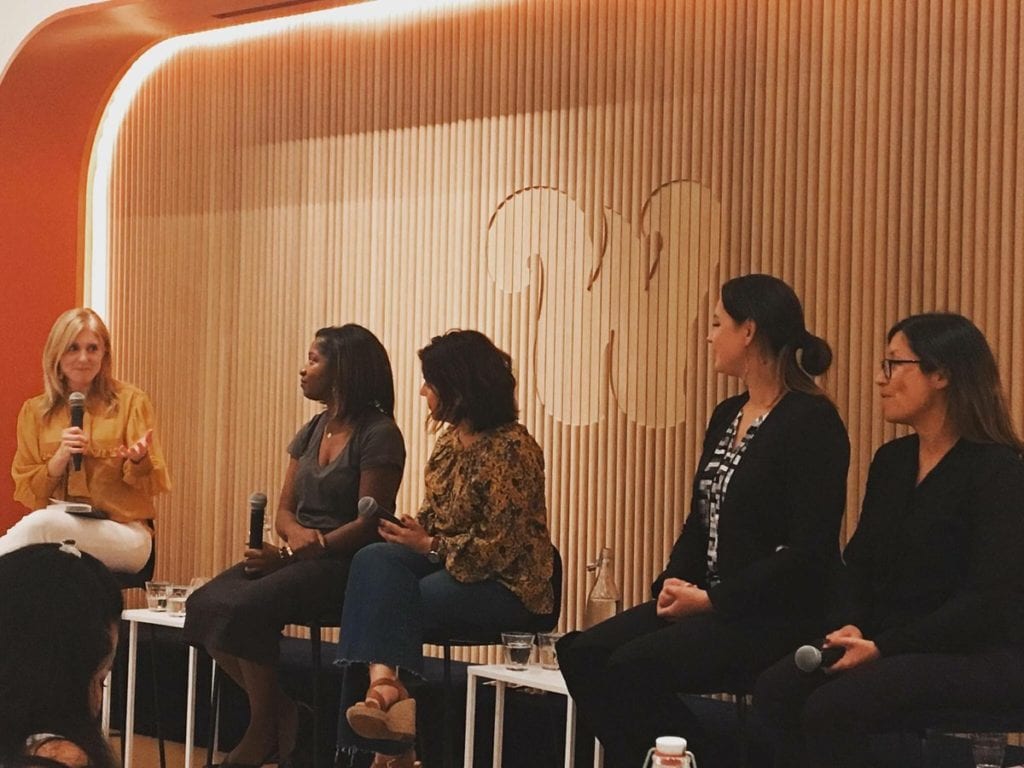 Erin McPike's salary as a journalist is not of public knowledge. However, much of her earnings and net worth comes from her job as a lead coverage correspondent based at the White House for the Independent Journal Review; A role she has occupied since February 5, 2017.
See Also: Jim Hoffer Biography, Wife – Mika Brzezinski, Children and Net Worth
Is Erin McPike Married, Who is Her Husband?
Although her coverage of the News has simplified matters for viewers. However, her low-key personal life has left fans confused especially as it pertains to her love life. McPike isn't making it easy for fans to identify the man in her life if any. She has not been spotted with any mystery man and she also hasn't said anything concerning her relationships on blogs or interviews.
However, in a tweet dated July 26, 2016; Erin gushed about her "spouse". This is proof that the beautiful journalist isn't single after all. But the Paparazzi won't rest until they find out. Efforts finally paid off as the name, Whitney Conrad McDonald, appeared on the radar, but there has been no real confirmation from Erin herself.
Body Stats
She measures 34-25-35 inches for her chest, waist, and hips respectively. Erin, as she's often called, loves to bake. However, she has confessed that baking was only a High School hobby and that she sucks at cooking. She enjoys listening to Led Zeppelin and owns a black-colored American Labrador she christened Benjamin Franklin.