Erin McPike is a journalist working for the Independent Journal Review (IJR) as a White House Correspondent but she gained widespread recognition for her coverage of general news. Whether it's breaking news or some mainstream story, McPike has a reputation of baring the facts.
As a journalist, her work as a White House Correspondent for Independent Journal Review has defined much of her career. She has over a decade's experience in her field and has worked for big news outlets like CNN and NBC News. Moving on from the journalism field, she joined 1776, a Washington D.C-based start-up incubator as Director of Communications in 2016. But then, she has since returned to the news arena where she rightly belongs.
She Began Her Career With National Journal and Has Had Brief Stints With Several News Outlets 
Upon completion of her high school education, McPike proceeded to the American University in Washington, D.C, where she majored in political science and journalism. In 2005, she was awarded a baccalaureate with honors at the age of 22.
She started her journalism career as a campaign staff writer with National Journal. About a year and a half later, she made the big move to NBC News, where she worked as a reporter. However, after only seven months with NBC News, McPike returned to National Journal where she took up the role of a lead political reporter for Convention Nightly.
While there, she was at the front lines covering cross-cutting political news including Mitt Romney's first primary presidential campaign in 2008, while equally working for NBC News. Shortly after, Erin started working for the National Journal's website that provides reports on the ins and outs of Capitol Hill called Congress Daily but renamed National Journal Daily in 2010. Following an extensive career with National Journal, she moved to RealClearPolitics, a political news and polling data aggregator.
As a national political reporter for RealClearPolitics, she covered the heated 2012 US presidential elections. During the 2010th campaign cycle, McPike covered news on Capitol Hill politics and followed the congressional campaigns all over the United States. Erin additionally made appearances on MSNBC, CNN, and Fox News, featuring in programs such as Fox Report with Jon Scott, Real Time with Bill Maher, Happening Now, Cavuto on Business, Lou Dobbs Tonight, Jansing & Company, Fox and Friends, and Hard Ball with Chris Matthews.
She Gained Widespread Fame as a CNN Correspondent 
And now back to regular programming – we are at the White House talking about the Crimea referendum tomorrow. pic.twitter.com/JrQ2j9MCw4

— Erin McPike (@ErinMcPike) March 15, 2014
After her work in the 2012 presidential elections, Erin McPike's career took another turn as she was invited to work for CNN as a Correspondent. She kicked off her role as a general assignment correspondent based in Washington DC on January 28th, 2013. Although she had spent eleven years living in the capital prior to attaining her new role, the journalist saw her move to CNN as one of the greatest achievements of her journalism career, having mostly worked for small-staffed news outlets.
While there, she covered White House news and was a special correspondent for The Lead With Jake Tapper, a CNN show. In addition to reporting from the White House, she also featured in some of the TV network's programs including Politics Nation with Al Sharpton; this projected her to a wider audience. McPike would go on to serve CNN for over two years before leaving in 2016.
Erin Briefly Embraced a Management Role in 2016 to Find Fulfilment
In the year 2016, journalism was no more what it used to be for Erin McPike, so she left CNN; opting for a non-journalistic gig. She took up a management role with 1776, a start-up incubator. There, she served as the Director of Communications. According to her employers, McPike's expertise and experience in the media were instrumental to the company's expansionist prospects.
Thanks @NancyPelosi @DonBeyerVA @RepJohnDelaney for coming by @1776 today & including us in your innovation agenda! pic.twitter.com/RGbooqPWI8

— Erin McPike (@ErinMcPike) May 20, 2016
On leaving the journalism field for a while, the Ohio-born journalist stated that she took the break to pursue other dreams which mainly revolves around writing, as she has a flair for it. However, she made a return to her career field in 2017, having been obsessed with breaking political news.
In the same year, Erin McPike became the talk of the White House journalism circle when she became the only journalist allowed to accompany the then United States Secretary of State, Rex Tillerson, on his first trip to Asia.
She was privy to so much information this time as she held several interviews with the Secretary of State, much of which she wasn't so generous to share. The occurrence sparked widespread outrage in the White House Correspondents' Association with many tagging the move "unfair".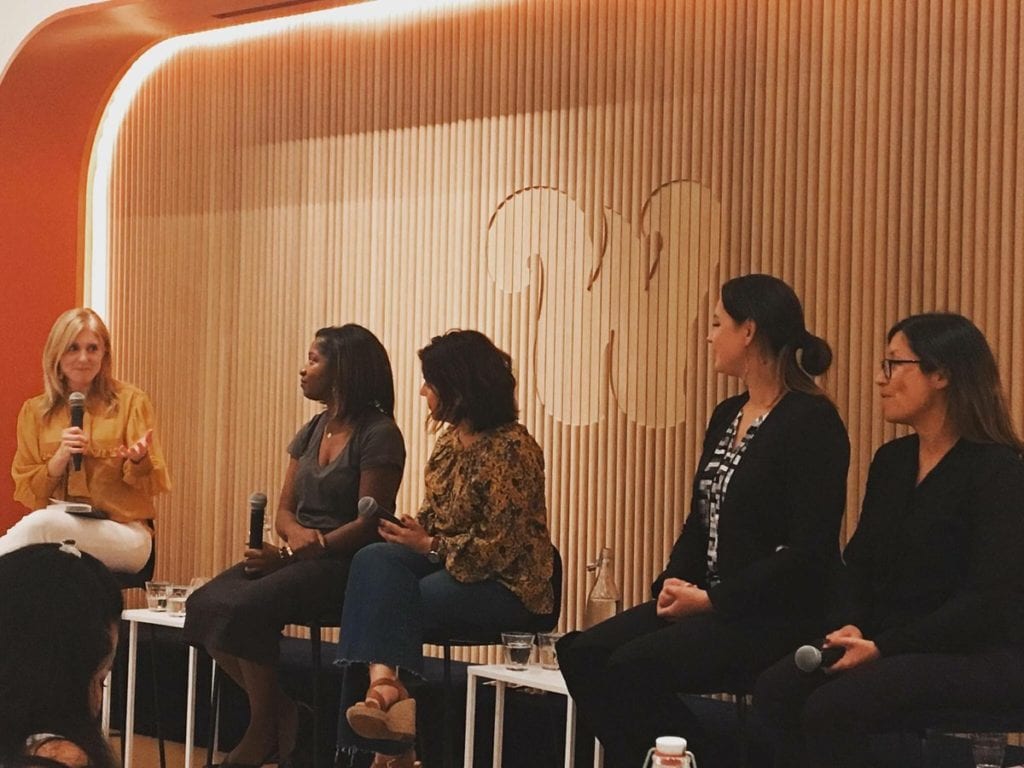 Since February 5, 2017, Erin McPike has been serving as a lead coverage correspondent based at the White House for the Independent Journal Review, a conservative American news and opinion website founded by Alex Skatell in 2012. She further worked on the press team of Howard Schultz, former Starbucks CEO as he embarked on an independent presidential campaign in mid-2019 but dropped out a few months later.
The Journalist Was Raised Alongside a Brother In Cincinnati 
Erin Kathleen McPike was born on June 28, 1983, in Cincinnati, Ohio, to Richard McPike and Amy Burrill. She was raised in Cincinnati alongside her brother Jonathan McPike.
Since her young age, the journalist has always been passionate about politics and was hugely influenced by George Bush, Chris Matthews, and Al Gore.
As a toddler, McPike sat in front of the TV and watched how the 1998 presidential campaign unfolded. She attended Sycamore High School where she graduated from in 2001.
Who Is The Man In Her Life? 
Erin's low-key personal life has left fans confused especially as it pertains to her love life. Erin McPike isn't making it easy for fans to identify the man in her life if any. She has not been spotted with any mystery man and she also hasn't said anything concerning her relationships on blogs or interviews.
However, in a tweet dated July 26, 2016, Erin gushed about her "spouse". This was proof that the beautiful journalist isn't single after all. The spouse would later be identified as a fellow named Whitney Conrad McDonald, but there has been no real confirmation from Erin herself.
How The News Correspondent Spends Her Leisure Time
Erin McPike is a very busy woman but whenever she manages to sneak some time off, she spends it swimming and running. She took part in a 2.4-mile open water race held in Turks and Caicos in the year 2011.
The journalist also loves to bake. However, she has confessed that baking was only a High School hobby and that she sucks at cooking.
As a music enthusiast, she enjoys listening to Led Zeppelin and owns an American Labrador named Benjamin Franklin. McPike also loves watching musicals and her favorite is Annie Get Your Gun.