Evans Odhiambo Kidero is the former governor of Nairobi County. Before venturing into politics, Kidero was a very successful businessman who has also been into the management of very important and large companies like Mumias Sugar Company, Nation Media Group, and SmithKline Beecham.
Since he joined the political scene and even before, there have been a lot of questions people have never gotten tired of asking about the man, in an attempt to know him much better than just the politics.
Here Are 11 Facts You Should Know About Dr Evans Kidero
1. Evans Kidero Bio and Family
Evans kidero was born to a policeman in Nairobi's Majengo slum. That was on 20 May 1957. It was here that he was raised in poverty considering that policemen were paid meager salaries in Kenya. It was therefore, under a shaky slum conditions that the man who would grow up to govern this country's capital city and his siblings were raised.
Since he was a child, there has been a massive sense of responsibility that was strapped around the shoulders of the young Evans, considering the fact that he is the eldest child in an extended family of 7. More so, the sense of responsibility was also deepened by the fact that while as stated, his father was a police officer, his mother was only but a housewife. This simply meant that the family would do with extra support if he could grow up responsibly and provide that.
2. Educational Qualifications
Evans got his education from the Mangu High School and after graduating, he moved to the University of Nairobi. He graduated with a Degree in Pharmacy in 1983, and in further pursuance of his education, the man proceeded to the United States International University Kenya in 1990 and by the time he was done, he had added Masters in Business Administration to his certificates.
3. Evans Kidero Political Journey
Although Prior to 2012, Kidero had always been a part of the political activities of Kenya and Nairobi especially, it was in that year that he decided to shoot for the number one office in the county after the office was created against the 2013 elections on the ticket of the ODM. With his victory at the polls the following year, Evans became the first governor of Nairobi.
He was however, soon ousted by the court of appeal following allegations of malpractice in the polls. In his place, Ferdinand Waititu was sworn in, only to be ousted again by the Supreme Court which overturned the decision of the Court of Appeal and brought back Kidero.
4. He Is a Son-In-Law to Tom Mboya
Evans' wife, Susan Kidero is the daughter of the Legendary Tom Mboya. Tom Mboya was a pre and post-independent activist who was assassinated in the line of duty. Kidero married Susan in 2011 extending Tom's family. On her own, Susan is a reputable lady known for her activist actions particularly in helping young ladies acquire education abroad. Kidero being a leader, she makes a perfect match for him.
5. He Has Wedded Twice in His Lifetime
Before getting married to his present wife, Evans was married to Abigael Kidero who was the politician's first wife. Evans lost her in February 2010 after she succumbed to cancer and was laid to rest in March 2010 at Homa-bay County. Later in 2011, Dr. Kidero remarried Susan Kidero whom he is living happily with to date.
6. A Father Of Three
In his two marriages, Kidero was blessed with three children and two grandchildren. The three children were all given birth to by his late wife.
7. He Shares the Same Undergraduate Qualifications As His Wife
Kidero is a Pharmacy graduate of the University of Nairobi whereas his wife is a Pharmacy graduate of the University of Connecticut. This is a coincidence for two people who in addition, are both inclined to leadership positions. Both having worked as directors and both having MBA qualifications leaves a lot to be admired.
8. Dr. Evans Kidero Is a Billionaire: His Net Worth
Having worked in several multi-billion shilling companies like the Mumias Sugar Company, the Nation Media Group among others, Evans Kidero's wealth has been acquired far and wide. In addition to these, he is a former Kenyatta National Hospital employee, an investor in several investment companies, and currently the governor of Kenya's capital city. Having in mind that he manages a county with a huge profit turnover from businesses and industrial sectors, one can only imagine the level of wealth at his hands.
With a massive wealth including houses and cars such as a 2015 Royce Phantom valued at Sh40 Million, he has an estimated net worth of over 3 billion Kenya shillings.
9. He Was the First Ever Kenyan MD Of Mumias Sugar Company
Dr. Kidero acquired this post at a time when the company had many wrangles amidst challenges and stiff competition from other sugar firms locally and internationally. However, through his leadership, he restored the company to its original state and currently the company is the largest sugar producing in the country. On top of this, he was able to diversify the company's products to even producing water among improving the status of the employees.
10. Dr. Evans Was Once an Active Medical Practitioner
After completing his Pharmacist degree from Nairobi University, Mr. Evans landed his first job at Kenyatta National Hospital as a pharmacist. His roles included preparing and dispensing drugs.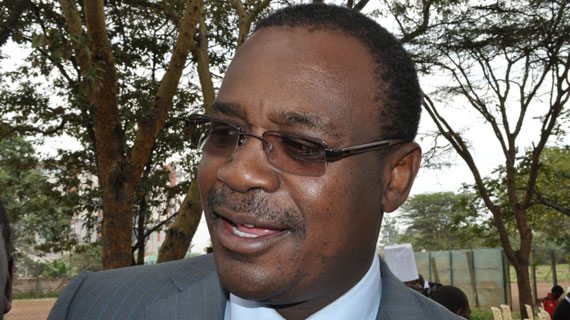 11. All His Academic Qualifications Were Acquired in Kenya.
His undergraduate qualification in Pharmacy was acquired in Kenya and his MBA qualification was also acquired in the United States University based in Kenya. It was at this point in 1990 that Kidero diverted his career to management by undertaking an MBA in Business Administration.
Conclusion
From the above distinct things concerning Dr. Evans Kidero's life, it's a clear proof that his journey to fame was presented to him on a silver plate. It calls for determination, dedication, hard work and an open-mindedness to achieve things which seem impossible in the eyes of the skeptics. To date, Kidero remains one of the most influential politicians who has a bigger role to play in shaping the economy of Kenya.