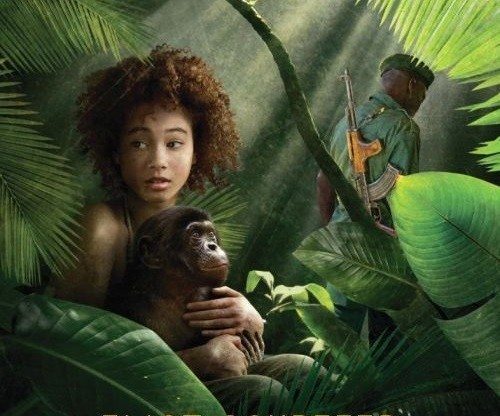 Evergreen books represent the kind of books that from the time they were written up until now, they are still considered amazing mostly because their content is ever refreshing and never bores the audience. Evergreen books refer to books whose content will always be considered up-to-date and that will always be of primary interest to the readers. Some of these books were written by world-famous authors while some others are not but their content has distinguished them as worthy of note and as evergreen. We want to explore such books as we feel are relevant to Africa especially because they were set in Africa.
Evergreen Books Set In Africa:
1. The Poisonwood Bible by Barbara Kingsolver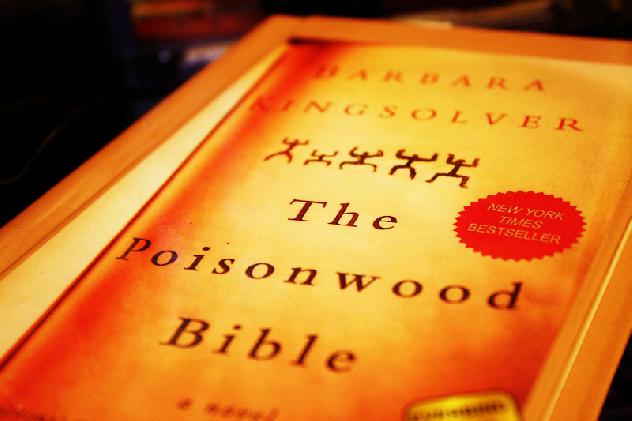 This is a novel written by the famous author Barbara Kingsolver. The story is about the experience of a wife and her daughters in the Belgian Congo when her husband takes them there for a visit. The experience is not what they had in mind. They are faced with the task of having to bear the colonial period in Africa in the year 1959. This book contains a lot of insight into the pre-colonial periods as well as the colonial periods. There are a lot of lessons you learn from the tales the wife and her daughters tell.
2. Copper Sun by  Sharon Draper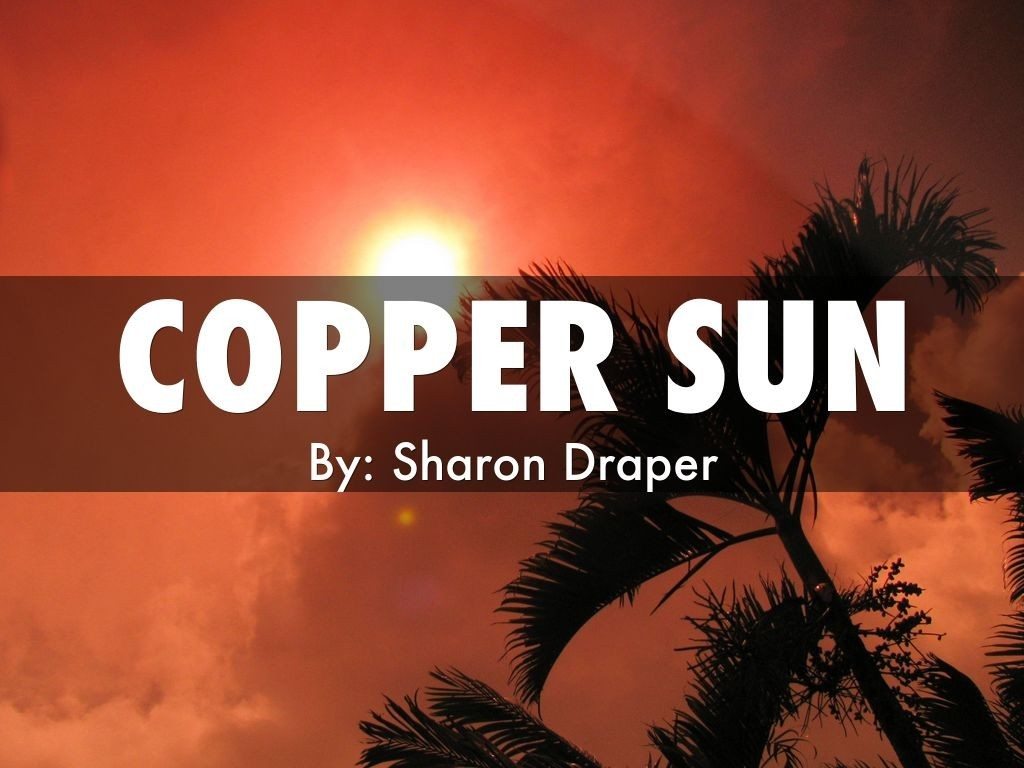 Copper Sun was written by Coretta Scott King Award-winning author Sharon Draper. It is another great novel that can be called Evergreen. This book is not entirely set in Africa, however, it starts in Africa. The plot of the story revolves around some white men who go to a certain African Village to take some of the villagers back to their country as slaves. It is a very emotion filled book that makes you understand how brutal slavery was and how white men went about getting slaves from Africa. The fact that it is set in Africa at the beginning is very important because it gives you a background of how these slaves lived and how their life was interrupted in order for them to be taken to another country to live as slaves. Although this is a sad story, it creates a good platform for discussion, especially in book clubs.
3. The White Giraffe by Lauren St. John
This is a children's book written by Lauren St. John. The story is set in South Africa. It tails the arrival and adventures of Martine to South Africa after the death of her parents in England. The good thing about this book is that it is filled with a lot of great descriptions of South Africa that give you a clear image of how beautiful the place is. Reading this book enhances the imagination of children as it is written in a very descriptive manner with accompanying graphics. Apart from great descriptions, this book is also very entertaining. There are different themes that make you learn a lot. Some of the themes discussed are grief, family and change. Although this is a magical realism book, it can be enjoyed by people who love other different genres as well.
4. Endangered by Eliot Schrefer
This book was written by Eliot Schrefer. It is an interesting book and has been on the list of best books set in Africa. It is the compelling tale of a girl who must save a group of bonobos and herself from a violent coup. It begins by discussing the living situations of a Congo community. This community is faced with the difficulties of having to protect themselves from civil unrest. The turn of events in this book will keep you entertained. It is impossible to place this book down once you have picked it up. It is a definite page-turner.
5. July's People by Nadine Gordimer
Nadine Gordimer's novel July's People is a fictitious account of a black revolt in South Africa. In the novel the blacks in the South African police force refuse to arrest their own people; public services break down, and fighting erupts in the major cities, quickly spreading into the rural areas as bloodshed engulfs in the whole country. The author tries to show the different forms of inequality that that took place in South Africa during the apartheid era. This book is good for starting discussions that would better explain the things that happened and help people come to terms with it.
See Also: 10 Most Educated African Presidents- Number 1 Tops The World List
6. Stolen Lives by Malika Oufkir
Stolen Lives is written by Malika Oufkir. It is a gripping memoir that reads like a political thriller, the story of Malika Oufkir's turbulent and remarkable life story. Malika was the daughter of the closest aide to the King and the royal family in Morocco but was adopted into the royal family by the king. Her father was later arrested and subsequently executed. This led to the woman and her family being jailed. It is a heartwrenching account in the face of extreme deprivation and the courage with which one family faced its fate, Stolen Lives is an unforgettable story of one woman's journey to freedom. It is an entertaining story that enables you appreciate freedom.
7. Forest of the Pygmies Isabel Allende
Forest of the pygmies as written by Isabel Allende, is the third book of a series of magic realism. It is set in Kenya and depicts the reunion of Alexander Cold and Nadia Santos in their final adventure. This time, they are heading to the blazing plains of Kenya, where Alex's grandmother Kate is writing an article about the first elephant-led safaris in Africa. They succeed in freeing a clan of pygmies from slavery, corruption and poaching. If you did not read this book as a child then I think you should still try it, it's an excellent read.
8. The No.1 Ladies Detective Agency by  Alexander McCall Smith
The No.1 Ladies Detective Agency is a series of novels by Scottish author Alexander McCall Smith. The agency is located in Gaborone, capital of Botswana. Its founder is a Motswana woman, Mma Precious Ramotswe, who features as the stories' protagonist and main detective. The episodic novels are as much about the adventures and foibles of different characters as they are about solving mysteries. The series belongs to the sub-genre of anthropological detective fiction, in which the culture of its characters plays a major role in the story. It is a great and mysterious book that keeps you on the edge of your seat and is definitely a page-turner. The fact that the protagonist is a woman is one of the most interesting things about this book. It is also interesting to read how the author displays the female detective, especially in Africa. It shows that women can be given great positions in different careers.
9. Journey to Jo'burg by
Written by Beverley Naidoo, this is the story of love, commitment and the flowering of the human spirit against the background of South Africa's apartheid. Frightened that their baby sister Dineo will die, thirteen-year-old Naledi and her younger brother Tiro run away from their grandmother to Johannesburg to find their mother, who works there as a maid. Their journey illustrates at every turn the grim realities of apartheid – the pass laws, bantustans, racism, the breakdown of family life. This is a great book for young people. Beverly Naidoo is a white woman who lived in South Africa during the Apartheid period. She, therefore, saw all the injustice that happened and tries to reflect this experience in her book. It is an interesting book that not only educates but entertains the reader.
See Also: 10 Least Educated African Presidents At The Moment
10. Death on the Nile by Agatha Christie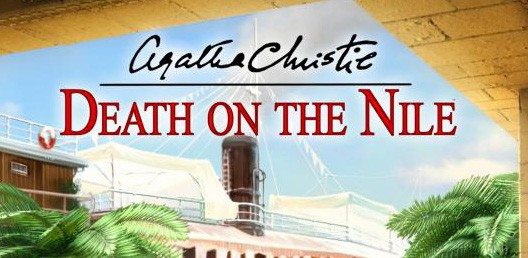 Death on the Nile is a work of detective fiction by Agatha Christie. She is one of the best authors when it comes to suspense. The story is set in Egypt where Poirot meets a very wealthy woman known as Linnet Doyle. Linnet is later mysteriously murdered. This makes Poirot start an investigation to find the killer. The investigation is very interesting and on every page, you will want to know who the murderer is as well. There is an interesting unfolding of events in this book that will keep you turning the pages till you are done.