An Afrikaans singer with a significant passion for music, Karlien van Jaarsveld has recorded immense success in her career since she dropped her first album in 2010. Karlien grew up in a family that supported her career and even had a brother who showed her the ropes in the rock music genre as his guitarist. Now 37 years old, the singer has expanded her career to include a profession as a writer and actress, and she has also had her fair share of love and failed relationships. Karlien is now in her second marriage and seems to be living her dream life surrounded by lovely kids and her loving husband.
At 37, Karlien van Jaarsveld Boasts A Robust Career
Karlien was born on December 21, 1985, in Paarl, South Africa. She grew up in a family of 5 and is the oldest of three children born to her parents. Her only known sibling is her brother Bobby, a singer who carried her along in his music career. She began her journey into the industry with him as early as 2005 when she performed with him as his guitarist. She also did some gigs as a background singer for him and they equally performed a duet for his debut album.
Having gained enough experience while rolling with her brother, Karlien started a rock band in 2006 and named it Revolution. She stayed with the band for just two years before going solo. She subsequently joined Johan Vorster Songs and released an album titled Jakkals Trou Met Wolf Se Vrou in 2010, recording sales that were certified platinum. She has since released other albums, winning awards and getting noticed in the process. She has also gained nominations for Best Pop Album and Best Female Artist among many other awards. In her budding years, she was nominated for Dear Newcomer at the Huisgenoot Tempo Awards.
Beyond music, Karlien van Jaarsveld is also an actress, though with very few credits. She played a perky matric girl in an Afrikaans movie titled Platteland with other acting credits seen in Countryside (2011) and If You Sing (2013). Another aspect of her life that has caught the attention of many is her love life. She has been married twice, both times to Rugby players and we have all the details here.
Her First Marriage Was To Springbok and Blue Bulls' Derick Hougaard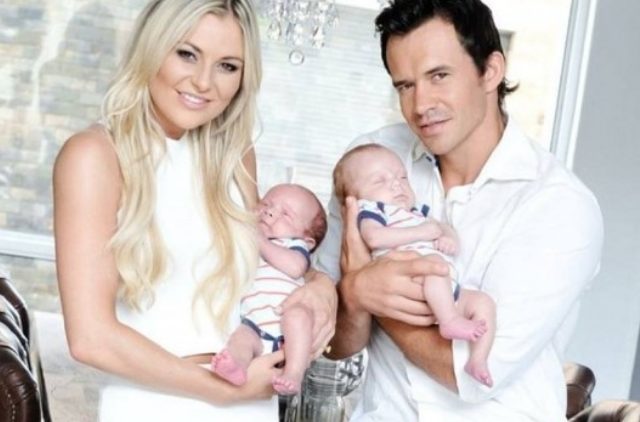 Karlien van Jaarsveld was first married to Derrick Hougaard with whom she exchanged vows in the year 2013. No news was shared about how they met or the details of the wedding but they looked very much in love at first until things fell apart. Their union was not the happiest as things didn't go smoothly for the couple who couldn't stand each other during their time together. Subsequently, they went their separate ways. Though the marriage lasted only for a short period of time, it produced two kids and those children seem to be the only connection between the former couple now. Details of why the marriage ended have not been revealed but they obviously found too many differences that could not be reconciled between them.
Karlien's kids with Derick were the reason she made headlines in 2018 when she took to social media, panicking as she feared the worst for them. Karlien posted a picture of her kids on Instagram, saying that they were missing, but it turned out that they were safe with their father. She apparently knew they went out with him but her concern was that he was drunk at the time and couldn't take care of them. She later came back with another tweet, sharing the good news that her kids have been found. On the other hand, Derick also made a post where he admitted to being intoxicated at the time. He, however, reassured everyone that his kids were in good hands, sleeping beside him when their mother went on a search mission for them on social media.
The brief drama says a lot about the kind of relationship that exists between Karlien van Jaarsveld and her ex Derick Hougaard.
Karlien Married Another Rugby Player, Joe Breytenbach, In 2017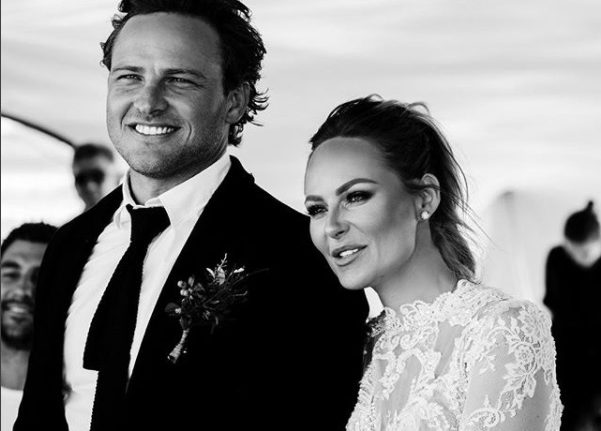 Interestingly, Karlien van Jaarsveld met her current husband in 2006, long before she married Derick. However, the relationship faded away when Joe jetted off to France. They only shared a kiss at the time but rekindled their love years later when Karlien's first marriage hit the rock. Joe Bretenback asked Karlien to be his wife in 2016 and she said yes. Their wedding was a secret event that took place in 2017. It has been a blissful couple of years for the couple and the singer seems to have found her heartbeat this time.
Like her first husband, Joe Breytenbach is also a rugby player. Before he launched a sporting career, he completed his degree studies at the University of Potchefstroom. He has since played for teams such as SWD Eagles and Eastern Province Kings. Aside from sports, he has worked as a site project planner and coordinator at NameColby CO and Hendrina Power Station in the Middelburg area. He is more engaged in project management these days and keeping a low profile away from media attention.
Karlien van Jaarsveld Had Her Twins At Age 27 and Is Now A Mother Of Four
Daniël Hougaard and his brother, Eliah Hougaard, were the first kids the singer had and she welcomed them on December 19, 2013. Her song "Daniel and Eliah" on her album, My Heart, was dedicated to the twins. She had the boys while she was married to her first husband Derick Hougaard and though they are no longer one family, both parents play their roles to their children. She sadly lost a baby girl at 19 weeks pregnant in 2015, before her marriage ended.
In addition to her twins, Karlien has welcomed two more babies with her second husband, Joe Breytenbach. The first one was born shortly after their wedding while the second pregnancy came as a surprise but a pleasant one. She announced the imminent arrival of her second child with Joe in 2019 and by April 2020, she welcomed a son named Johannes.