Moses Tembe is one of South Africa's most successful business moguls who started out far back in the 1980s when he owned several butcheries in Durban before expanding to other parts of the country. He is a graduate of Political Science and Public Administration from UNISA. The 60 year old native of Jozini village, Northern KwaZulu-Natal, South Africa, was recently in the news following the death of his oldest daughter Anele in April 2021. Anele, unfortunately, is not the first member of Tembe's family to have passed away as the businessman's first marriage ended after his wife Lulu Tembe died.
Moses Tembe Lost His First Wife In 2014
Besides being just a successful businessman, Tembe is also a lovely husband and a father of 5 children. His first wife, Lulu Tembe, passed on in 2004, leaving him behind to care for the three kids they both had together. Not much is known about how or when Lulu and Moses Tembe met and we are not sure what exactly the late Lulu Tembe did for a living but she no doubt was loved by her family and friends.
Lulu Msomi Tembe died in 2014 after being sick for quite a while. Although there are speculations that she committed suicide, her son Vukile has debunked these rumors, expressing displeasure over the allegations. He tried to clear the air and said his mum had passed away after being ill, stating that she had suffered series of migraines as part of the symptoms of the ailment. He also tried to clear the air about his sister's death, stating clearly that just like their mom, she didn't also commit suicide. Moses Tembe's older daughter Anele died in early 2021. She was referred to as a daddy's girl, who many believed was spoilt silly by her dad before her untimely death.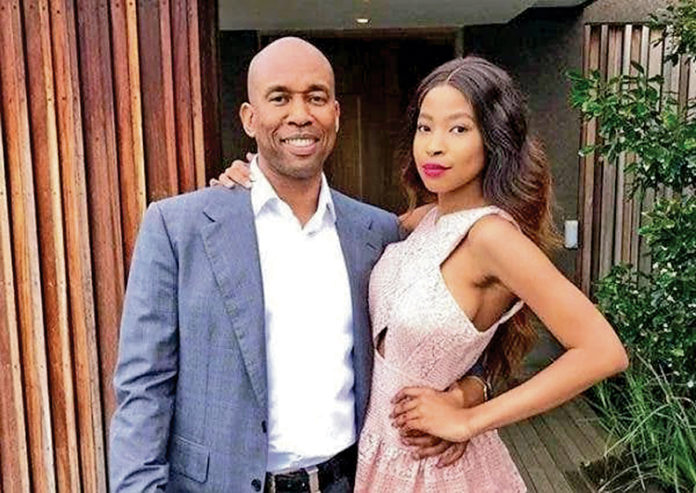 Moses Is Currently Married To The Daughter Of The Late King Goodwill Zwelithini
After the demise of his first wife in 2014, Moses Tembe remarried, this time from a royal family. He is currently married to Princess Ntandolesizwe, the first daughter of the late king Goodwill Zwelithini and Queen Mantfombi. Her father had a total of 6 wives, 12 daughters, and 14 sons.
We do not know when or how exactly Tembe and the princess met, considering that her husband had managed to keep his private life away from the public as much as possible. We do know however that the beautiful princess had been married before to Oupa Miloa but the union ended in a divorce, after almost 6 years of marriage. She later got married to Moses Tembe even though there is very sketchy information about when or where the marriage took place.
The couple has lived quite a simple and happy life since they got married, even though like every other married couple, they have their ups and downs. Their union seems to have stood the test of time and they have managed to keep their marriage away from any public scandal. Their children seem to get along without any visible sign of sibling rivalry or anything of that sort.
Princess Ntandolesizwe is an ex-model and beauty queen. She and her husband are also co-owners of a range of businesses, from fast-food restaurants to shipping companies and a host of other lines of businesses.
Moses Tembe Has A Total Of 5 Children From Both Marriages
Moses Tembe has a total of 5 children, 3 from his first marriage with the late Lulu and two from his most recent marriage to Princess Ntandolesizwe. His first three children – Vukile Tembe, the late Anele Tembe, and Nosifo Tembe were birthed by his first wife Lulu while Mbali and Zamatonga were borne by Princess Ntandolesizwe from her previous marriage.
Amongst all his children, Tembe's son Vukile and his daughter Anele seem to have chosen career paths similar to his. Anele had graduated from the Jackie Cameron School of Food and Wine and also started her own kitchen at Sibaya Casino and the Entertainment Kingdom. She also had plans of opening a Michelin-star restaurant in the future, before her untimely death. Just like her father, she had a thing for the restaurant business, despite studying the Arts in school.
Vukile, the oldest of the Tembe children, is also doing something related to the restaurant business. Although we are not sure what exactly he does, his Linkedin profile shows that he has a history working in the restaurant industry. The profile also shows that he has a diploma in business management and entrepreneurship. As for the other Tembe siblings, we are not sure what exactly they are up to now, they are probably keeping a low profile just like their father or maybe they are still too young to feature on social media.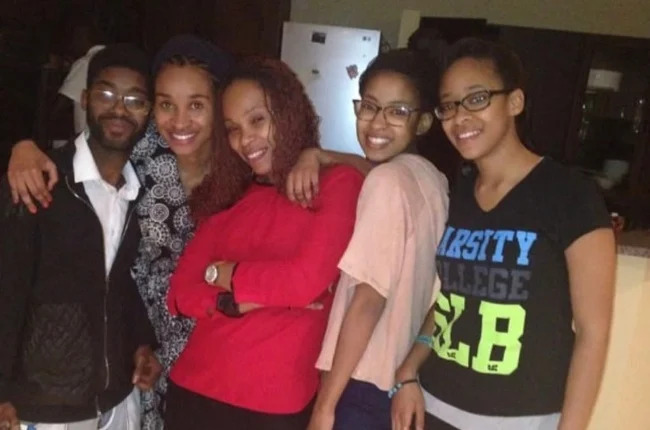 How Anele Died and Moses's Reaction To The Loss
Following the death of his daughter Anele Tembe, the entire family was thrown into confusion and grief. She was reported to have fallen off the 10th floor of the hotel building she was staying in with her fiancé, rapper AKA. The whole thing appeared to be like suicide and people even reported it to be so but her father came out to set the records straight. He had come out to state that his daughter was not suicidal but blamed the whole scenario on drugs and alcohol.
There had been speculations that Anele was chronically suicidal and this did not sit well with her father, who spoke strongly about her not showing any signs that she had suicidal ideations until she clocked the age of 21. On a similar note, her brother also spoke about how he missed her and pointed out that the last time he saw her was about three weeks before the sad incident where she lost her life. He mentioned how she was so full of life and had a lot of positive vibes about the future.
He further reiterated that his sister did not commit suicide, as people began to compare Anele's death with that of her mum, pointing out that both mother and daughter had committed suicide. Her death was indeed a rude shock to her family and they asked for privacy to mourn their beloved Anele.