Cell C is a telecommunication company that has built a brand that speaks to the importance of the customer in the entire business model. The company works as a customer-first telecom operator in South Africa and promotes digital inclusion. As a telecommunication company, their goal is to ensure that their products are easy to use in any way possible. They have created contract deals that cater to all the likely needs a Cell C customer will have. These contract deals cater to the specific needs of customers whether it be voice minutes, SMS, or all-important internet data.
Types Of Cell C Cellphone Contract Deals Available To You
Cell C delivers excellent products and services to empower and connect people in a way they choose including affordable data deals. The Cell C service is one that caters to all forms of communication as it happens in the modern world, so this includes the needs that potential and existing clients would have with regular calls, text messaging, and their internet needs. Here are the contract deals they offer.
Smart Data
This is the contract deal that Cell C offers for internet usage. This contract deal is for people who oscillate between large data consumption and infrequent internet usage. The lowest offering on this contract is 1GB which goes for an R 79 monthly fee while the highest, 100GB is for R 1699. It also comes with a free Nite Data plan.
This contract was designed for people that are willing to have a long-term data contract that can run from 12-36 months. Giving you the opportunity to access the internet whenever you want it without worry about running out of airtime lurking at the back of your mind. When you pay for this data contract—as a monthly subscription you will receive a data-only SIM card that can be used on any internet-enabled device.
Pros
Always having data available to you.
Cons
When you exhaust your monthly subscription you will have to pay for a new bundle.
Pinnacle Contract
If you are searching for a contract that will cater to your voice, SMS and data need all at once, then the Pinnacle contract is what you are looking for. This contract deal allows customers to create their own deals by selecting their preferred Pinnacle package, handset, and contract term.
The Pinnacle contract is the most fitting plan for you, as it offers a range of wholesome plans (including minutes, data, SMS) all at monthly rates that can be afforded by anyone. The lowest plan of 1GB can be purchased for R 99 while the highest plan on this contract 10GB goes for R 999.
Pros
Any unused benefits for the month will be rolled over the next month.
All your smartphone needs are encased in this contract deal.
It allows you to sign-up for a month-to-month, 6, 12, 18, 24, or 36-month SIM-only contract.
Handset deals are only available on 24-month contract durations.
Often times, Cell C run limited promotions on their various packages and this process usually make additional benefits available.
Cons
When you choose your Pinnacle package, handset, and contract term, you can't choose your contract term.
Any unused data, SMS allocation and voice minutes will be forfeited at month-end.
What You Should Have In Mind When Choosing A Contract Deal On Cell C
Regardless of the package on cell C cellphone contract deals you choose, you might need to pay a little more for higher smartphones or more expensive devices. However, always decide your priority whether you are looking for a top-up package that is secured and gives you less stress or the ease of an open contract.
Consider the device you will be using and how much data and voice you need alongside what you can afford. These are factors that will help you make the best selection as to the package to go for.
How To Check If you Qualify For A Cell C Contract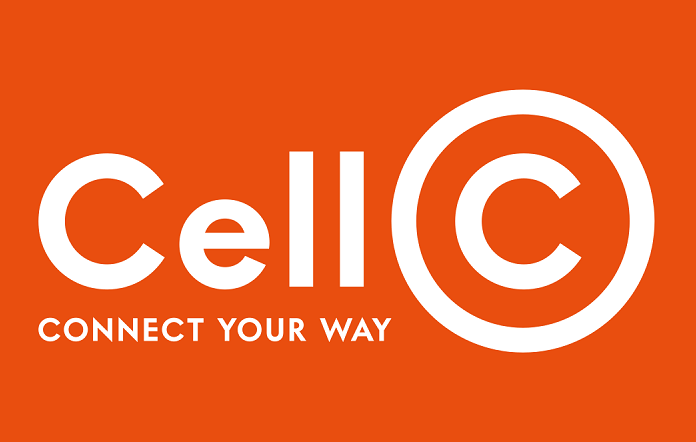 Before you can use a Cell C contract you need to confirm if you are actually eligible to get one and there are a number of ways to go about this.
One way to do this is on the Cell C Mobile App. Click on "Profile" and there you will see if you qualify or not.
You can also visit the Cell C Website at www.cellc.co.za, while there login to Self-Service. On the dashboard, you will be able to view details.
Another option is using the Self-Service platform. Dial 135 on your phone and follow the voice prompts.
Speaking to an agent is an equally viable means for doing this. Dial 135, select option 9 and you will be redirected to an agent.
Payment For A Cell C Contract
Now that you know you are eligible to enjoy Cell C cellphone contract deals, you will need to know how to make payment. Just as they have made it easy to have access to the internet, voice calls, and SMSes, so has Cell C made it very easy for you to make payment for your cellphone contracts. Here are some ways to make payment for a Cell C contract.
On The App
One of the two easy ways to pay for your Cell C contract is by visiting the Cell C mobile app. All you have to do is connect your debit or credit card to the Cell C app and you can easily make payment.
The Cell C Website
This is another option that is great for contract payment. Visit www.cellc.co.za, check the dashboard, and an option for payment will be made available to you. You can also contact Cell C customer care for more convenience. You can further learn the fastest ways to recharge your Cell C here.
Ending/Cancelling A Cell C Contract
The ease of usage that is one part of the Cell C service affects their entire operation and even extends to clients who might want to leave the Cell C service.  To opt-out of your Cell C contract all you need to do is to call 084 143 and select option 2, this redirects you to the Cell C cancellation unit. You will be required to pay a cancellation fee. This can be done via EFT, afterward will send proof of the payment to your service provider.