Leleti Khumalo has been married twice. She tied the knot with her first husband, Mbongeni Ngema, a South African actor and musician, in 1992 but they got divorced in 2005. Seven years later, she married her second and current husband, Skhuthazo Winston Khanyile with whom she had a set of twins named Ulwenzile and Yamukelani Khanyile on 24th May 2013.
Leleti Khumalo is a South African actress who has been in the movie industry for a long time and is globally known for her leading role in the movie and stage play, Sarafina. The actress has starred in other major productions such as Hotel Rwanda, Yesterday, Invictus, Imbewu: The Seed, and many others. Her powerful performances both on and off the stage have totally changed how South Africans view apartheid.
Talking about her love life, this actress is currently in her second marriage following the divorce from her first. After being married to South African playwriter, Mbongeni Ngema for 14 years, Leleti Khumalo woke up one morning and decided to end the marriage. What inspired her decision to quit the marriage? Let's take a trip down memory lane to answer all the questions about her personal life.
Leleti Khumalo Tied The Nuptial Knot For The First Time In 1992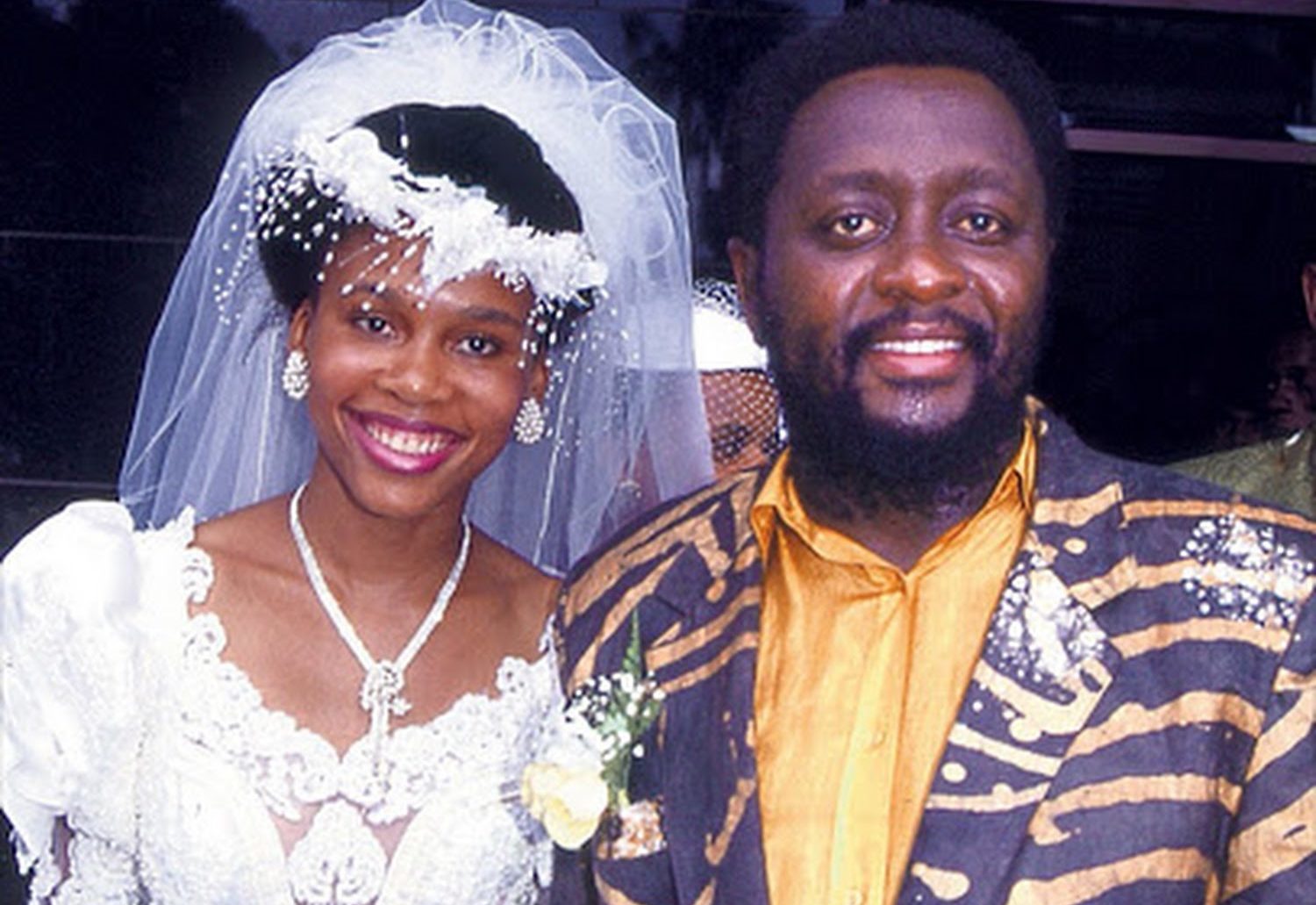 Due to the interest which Leleti had in the performing arts right from her early years, at age 15, she joined Amajika, a youth backyard dance group organized by Tu Nokwe. Meanwhile, Mbongeni Ngema, a South African actor and musician was looking for talent to use in a musical he was developing. When he got to the garage where her group was rehearsing, Mbongeni watched with much interest, taking in how impressively they were able to perform, especially Khumalo.
After the rehearsal, he asked Khumalo if she wanted to do a play and she gladly said yes! Mbongeni scripted Leleti in the title role and since then, neither her personal life nor career has slowed down. The musical finally evolved into the international blockbuster Sarafina. She soon became a star and other movie and television roles started coming in rapid succession. In addition to working together on the professional front, the two had a love affair which led to their marriage in 1992. Throughout the 1990s, Khumalo appeared in a number of Ngema's productions, including, Mama in 1996, Magic at 4 A.M. in 1993, and the 1997 sequel Sarafina 2.
Since Leleti and Mbongeni are part of the movie, Sarafina, it would suffice to say that their relationship flourished while the production lasted. Leleti performed the role of Sarafina on stages in South Africa where she received a 1988 Tony Award nomination for Best Actress in a Musical.
Events Leading Up To Leleti Khumalo And Mbongeni Ngema's Divorce
Born on 1st June 1956, South African writer, composer, lyricist, director, and theatre producer, Mbongeni Ngema is a native of Verulam, KwaZulu-Natal, South Africa. The distinguished playwriter and screenwriter is the brain behind the award-winning musical, Sarafina.
Apart from the fact that Ngema was a married man when he met Khumalo, he is as well older than her by 15 years. The pair got married during the production of the international blockbuster movie, Sarafina, but the relationship sadly came to an end after 14 years.
Leleti particularly used the words 'abusive' and 'disgusting' to describe her married life with Mbongeni Ngema. This she spilled out during a candid interview with True Love magazine. Getting out of an abusive relationship is usually an uphill task for most victims, but in the case of Khumalo, it's not the same. She revealed that her husband denied her freedom by not allowing her to go anywhere or even take roles in other productions.
According to Leleti, she would portray her roles on the set of movies happily but behind the camera, she was living a disgusting and strange life. "I wasn't living a normal life, I wasn't allowed to go anywhere I wanted to". She went on to reveal how Mbongeni restricted her from doing different plays she wanted to do, not knowing if he was jealous of her progress. The actress endured for 14 years in the abusive marriage, wanting to please everyone and hoping that just one day, things might get better, but unfortunately, the reverse was the case. She was like okay, it's going to work, but ran out of patience as she woke up one morning and told herself that it has to come to an end.
While talking about her marriage to Mbongeni, Leleti makes it clear that it was never a union that people were happy about; including her family. She expressed how relieved her family was, especially her mom when she told her that she was going to leave the marriage.
She said her mum was the happiest woman on earth that very night when she told her that she is leaving the marriage. Meanwhile, her mum never told her that she was not happy for her in that marriage, rather she kept it a secret because she thought she would ruin her matrimonial home.
Khumalo Married Skhuthazo Winston Khanyile After Six Years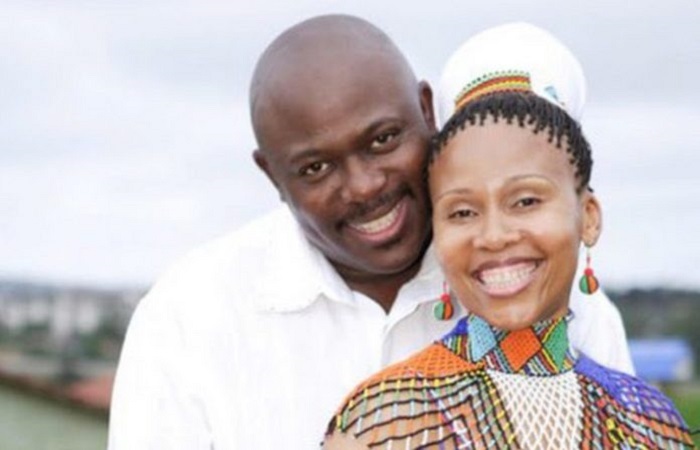 Following her divorce from her first marriage, Khumalo met Skhuthazo Winston Khanyile while she was working as a cabin controller in South Africa. Skhuthazo is a South African businessman who fell in love with Khumalo at their very first meeting. Leleti mentioned that though she was still going through her separation from Ngema when she met Skhuthazo on a plane, their relationship started there and then and has never stopped. In 2012, the couple decided to celebrate their union in a low-key ceremony consisting only of their close friends and families. Their wedding which was done in a traditional way was held in KwaZulu-Natal, South Africa.
The actress has opened up about how much love Skhuthazo has shown her since they met. She only knew how to love someone but had never known how it was to be loved, but then Skhuthazo showed up and taught her exactly that. She added that Skhuthazo Winston is the man she wants to spend the rest of her life with and it looks like they are already doing that.
Leleti Khumalo Has A Set Of Twins
Khumalo did not have any child with her first husband, Mbongenu Ngema. However, she and her current husband, Skhuthaza welcomed their set of twins (Ulwenzile and Yamukelani Khanyile) on 24th May 2013. While she was pregnant with the kids, the babies were triplets but she lost one through miscarriage.
Meanwhile, Leleti experienced three miscarriages prior to the birth of the twins. She acknowledged that all the painful experiences she's had in her past have prepared her for the beautiful life she lives now. She is happy in her current marriage and doesn't have any regret about ending the first one.