FT Island, whose full name stands for Five Treasure Island, is a South Korean boy band made up of 3 members: Hongki, Jaejin, and Minhwan. The band is well-loved in Korea for its moving ballads.
Debuting in the country in 2007 before later making its debut in Japan in the following year, FT Island members have seen a steady rise in popularity since breaking into the scene.
In 2011, the band earned the top spot on the Japan Oricon weekly album chart with Five Treasure Island, the band's first full-length album. FT Island members are credited with revitalizing the K-pop industry as the first major idol band to hit the modern music scene.
FT Island Members Name and Age, Position, Birthday Date
Listed below are all the names and age of FT Island members,
| | | | |
| --- | --- | --- | --- |
| FT Island Members Name | Birthday | Age | Position |
| Lee Hong-gi | March 2, 1990 | 33 years old | Main Vocals |
| Lee Jae-jin | December 17, 1991 | 31 years old | Bass, Lead Vocals |
| Choi Min-hwan | 11 November 1992 | 30 years old | Drums, Percussion, Vocals |
FT Island Members Profile
Hongki
Full Name: Lee Hong-gi
Nickname: Hongki
Date of Birth: March 2, 1990
Age: 33 years old
Place of Birth: Seongnam, Gyeonggi Province, South Korea
Nationality: South Korean
Ethnicity: Korean
Education: Kyunghee University
Height: 5 feet 9 inches
Weight: 132.3 lbs (60 kg)
Instagram: skullhong12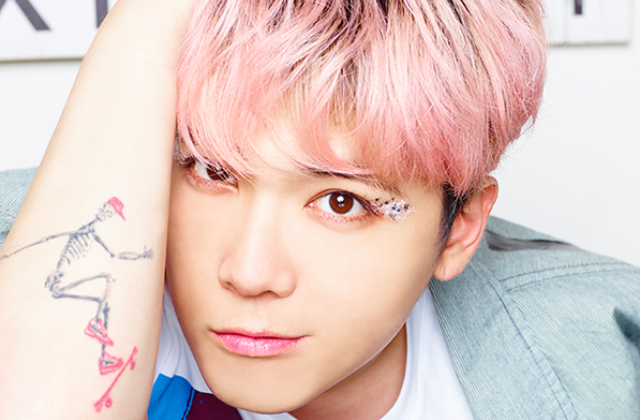 Hongki takes the main vocals for the group and has been active since 2007. He is the first FT Island member to join the army, beginning his mandatory military service at the recruit training center of the 21st Infantry Division in the Gangwon Province in South Korea. Hongki is also an actor and has appeared on many television dramas such as Bride Of The Century and A Korean Odyssey.
Jaejin
Full Name: Lee Jae-jin
Date of Birth: December 17, 1991
Age: 31 years old
Place of Birth: Cheongju, South Korea
Nationality: South Korean
Ethnicity: Korean
Education: SOPA; Kyung Hee Cyber University; Digital Seoul Culture Arts University
Height: 5 feet 10 inches
Weight: 73 kg (161 lbs)
Instagram: saico0111
Jaejin plays bass and is a vocalist for the group. He has been an active member since 2007 and is a member of the sub-unit FT Triple. He made his Japanese solo debut on October 9, 2019, with his first mini-album scene.27. He was born in Cheongju, South Korea. Famous actress Lee Chaewon is his older sister.
Minhwan
Full Name: Choi Min-hwan
Date of Birth: 11 November 1992
Age: 30 years old
Place of Birth: Seoul, South Korea
Nationality: South Korean
Ethnicity: Korean
Marital Status: Married
ChoiMin-hwan Wife: Kim Yul-hee
Children: 3
Height: 5 feet 8 inches
Weight: 55 kg (121 lb
Instagram: minhwan12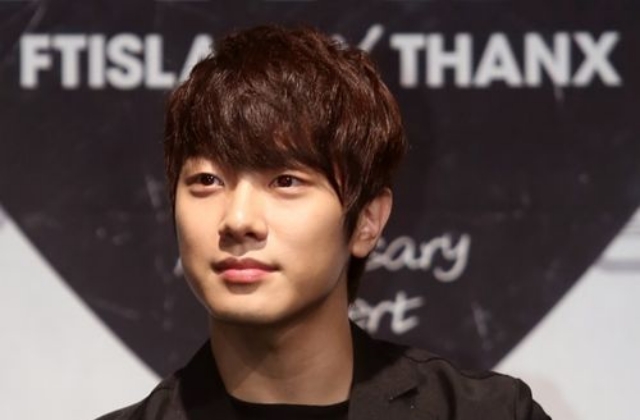 Minhwan is a South Korean musician and actor under FNC Entertainment. He has been an active F.T. Island member since 2007. He plays the drums, contributes vocals, and is the maknae of the group. He is also part of the sub-unit FT Triple.
Minhwan was confirmed to be dating former Laboum member Yulhee on September 22, 2017. Minhwan and Yulhee are already legally married with 3 kids.
Former Members of the Band
Seunghyun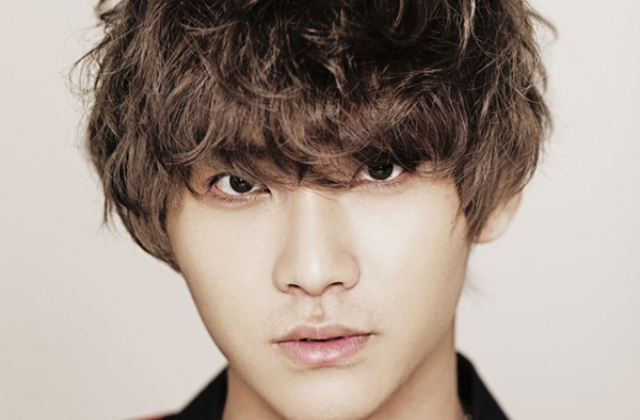 Seunghyun played guitar and also contributed vocals to the group. He was an active FT Island member since 2009, joining after the departure of Wonbin. Seunghyun enjoys swimming, surfing the internet, playing badminton, football, and table tennis. Yellow is the rockstar's favorite color.
Wonbin
Wonbin was a rapper and guitarist in FT Island. He studied at the University of Suwon, graduating with a Major in Digital Music. He was a colleague with former groupmate Jonghun at the university. He can play the guitar and the harmonica. Wonbin enjoys playing sports, reading, and listening to music.
Jonghun
Jonghun, the former leader of FT Island, was part of a group chat where he shared his sex videos. Illicit videotaping of women in sex acts as well as former BIGBANG member Seungri's procurement of prostitutes for VIP clients of his club where shared in the group. Jonghun's involvement in the scandals, as well as rumors he was trying to bribe his way out of a drunk-driving violation, brought about the star's eventual retirement in March 2019 as announced by FNC Entertainment.
Discography of FT Island
FT Island has released more than 20 albums, including many soundtracks and singles for Korean dramas. The band debuted on the music television program M! Countdown on June 7, 2007, with the single Love Sick. Their debut studio album, Cheerful Sensibility, was the sixth best-selling of the year 2007 and Love Sick topped the K-pop charts for eight consecutive weeks.
FT Island members held a Christmas concert in Taiwan which was attended by over 9,000 fans. The event was covered by major Taiwanese media outlets including the China Times, the United Daily News, and Apple Daily. It was the largest concert to be held by a Korean rock band in the country.
During the three-hour-long concert, members of the band spoke Chinese, to which the local fans reciprocated by singing along all their songs in Korean. F.T. Island also broke several records in Taiwan with 500,000 hits on mobile downloads and 10,000,000 hits on music downloads the same year.
Other Facts You Need to Know About F.T. Island
Hongki, Jaejin, Seunghyun, and Minhwan came together for one final album before beginning their enlistment for military service. Called Zapping, the album features five tracks and was inspired by zapping through television channels for something to watch. Together with the release of the body of work, the boy band has also released a music video for their title track Quit, a rock ballad that features Hongki's powerful vocals and evokes the sorrow of a breakup.
Zapping is the first EP released by F.T. Island after former leader Jonghun left the group. The band announced its first domestic concert since leader Jonghun's exit on June 29 and 30 at Korea University's Hwajeong Gymnasium in Seoul. The concert came roughly ten months after their last concert within the country, which was held in August of 2018. The name of the concert series, which translates to 'pause,' conveys the band's desire for their fans to take a 'pause' from their normal schedules to enjoy some time with them at the show.
FT Island Members FAQs
1. When did FT Island debut?
They made their debut on June 7, 2007, with the single "Love Sick".
2. How many members are there in FT Island?
There are currently three members in FT Island.
3. Who are the members of FT Island?
Lee Hong-gi
Lee Jae-jin
Choi Min-hwan
4. Who is the tallest member of FT Island?
The tallest member is Lee Jae-jin. He is 5 feet 10 inches tall.
5. Who is the shortest member of Victon?
The shortest member is Choi Min-hwan. He is 5 feet 8 inches tall
6. Who is the youngest member of Victon?
Choi Min-hwan is the youngest member. He was born on 11 November 1992 and is 30 years old.