It is quite ironic that a man who has served three different terms/times as the minister of home affairs to his country would have his personal affairs come under public scrutiny due to various controversies, including a sex tape, and two-time estrangement from his two marriages. Malusi Gigaba, a former South African Minister, has found himself caught up in a series of marital issues and scandalous extramarital affairs.
The former minister has been married twice to Thabong Nxumalo who he divorced in 2010 and Nomachule Mngoma who he married in 2014. His marital woes seem to have become a subject of hilarity and ridicule, especially his current divorce proceedings that have made the headlines for all the wrong reasons, threatening to destroy everything he has worked for.
What We Know About Thabong Nxumalo – Malusi Gigaba's First Wife
Not much is known about Thabong Nxumalo, formally known as Thabong Gigaba. The details of how they met, her marriage to Malusi Gigaba, how long they were married for or even her occupation or career are sketchy and not actually public knowledge. But she is best known as Malusi Gigaba's first and now ex-wife. The only unverified mention of her activity asides from marriage is that she is a fitness enthusiast. In 2007, the minister splurged R1,000 on Valentine's Day flowers for Thabong. The gesture got him probed by the government as he was made to refund the money to the government.
She was also in the news after she had a lavish 40th birthday celebration in 2015.
Malusi Gigaba's First Marriage Ended On Allegations of Abuse and Infidelity
Despite the fact that there is little that is known on how the minister met and married Thabong Nxumalo, their marriage hit the rocks and spilled its woes in 2010. The divorce proceedings saw Thabong Nxumalo filing a protection order against Malusi Gigaba who was the Deputy Minister of Home Affairs at the time.
Thabong accused the minister of "Emotional, financial and psychological abuse". Thabong and Malusi share a daughter named Lerato, and during the divorce proceedings, she accused the minister of not paying their daughter's school fees and not buying any groceries for his daughter for months.
Despite the embarrassing court proceedings and the circumstances surrounding the crash of the marriage, including arresting Thabong's cousin on the basis of allegedly kidnapping his daughter Lerato; Malusi Gigaba refrained from commenting publicly on his marital squabbles with Thabong.
Nomachule Mngoma Went From Side Chick To Become His Second Wife
At the time of his first divorce in 2010; Malusi already moved into their Johannesburg home with one of his mistresses. The divorce was finalized in 2014, and only a month later, Malusi Gigaba tied the knot with Nomachule Mngoma who already had two sons with him during his divorce proceedings with Thabong.
Nomachule Mngoma was already in the picture as his girlfriend during his divorce proceedings with Thabong and it was rumored that she played a role in their divorce. But karma soon caught up with them as Malusi Gigaba's infidelity also followed him into his second marriage with Nomachule and his philandering ways contributed to the things that went wrong in his second marriage.
The Former Minister is Currently Separated and Embroiled in Another Divorce Saga
After tying the knot in a lavish wedding ceremony in the Durban Botanic Gardens in 2014 following divorce from his previous marriage, Malusi Gigaba and his wife Nomachule Mngoma popularly known as Norma is currently embroiled in a messy divorce saga.
What started as a "second chance at love" story, quickly degenerated into scandals and public controversies which finally drove the six-year-long Norma and Malusi marriage into a break up in 2020. This came after the minister pressed criminal charges against Norma for damaging a friend's car in a jealous rage.
Looking at Malusi Gigaba's two marriages, one recurrent factor is the public and scandalous nature of both marriages and his infidelity.
Truths About What Went Wrong With Gigaba's Second Marriage
In 2014, after he was appointed as the minister of home affairs, Malusi Gigaba got married to Nomachule Mngoma who is an IT executive in a top South African IT executive. The duo met at a Johannesburg restaurant sometime in 2009/2010 and built their relationship from there. Norma, as she is popularly referred to, was his mistress turned wife and it didn't take long before she had to battle another mistress.
Barely a year into their marriage, in 2015, Malusi Gigaba's affair with a New York-based stylist Buhle Mkhize came to light. The minister's affair led to Norma confronting Buhle, which degenerated into a public spat and a social media war of words.
In 2017, after her relationship with Malusi Gigaba who had then become a minister of finance must have been terminated; a vengeful Buhle Mkhize took to Twitter and unleashed her venom. She threatened in a series of tweets to let out evidence about her entanglement with the minister. The actions she said, were due to Norma mentioning her as the cause of her marital woes in an interview.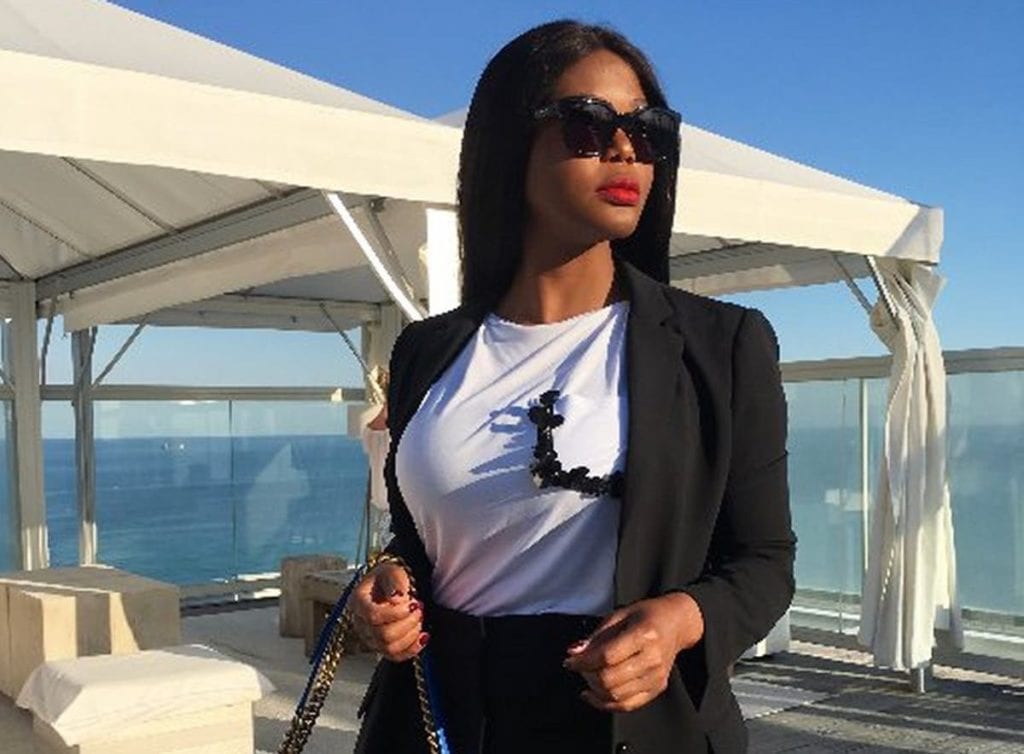 Buhle Mkhize threatened to end their marriage and air more of their family dirty laundry; which included a three-way sex tape in Mauritius with the minister, and the minister's dealing with the Guptas, a wealthy Indian family that are under scrutiny by the South African government.
In the same year, Malusi Gigaba was accused of corruption and misappropriation of public funds following his extravagant lifestyle with Norma. Although Norma defended her husband at that point, things later changed in the future.
In October 2018, Malusi Gigaba's sex tape leaked. The less than a minute-long video went viral and even became the second most searched video on a pornography site (PornHub). The minister responded to the embarrassing scandal, in a series of tweets; saying the video was stolen from his cellphone and was only meant for his and his wife's pleasure; but got leaked as a blackmail and extortion attempt. He also seized the opportunity to apologize to South Africans and his family for the pain and embarrassment.
How The Malusi-Norma Saga Escalated
The crescendo of his embattled marriage was reached in 2020. On the 31st of July, Malusi Gigaba charged his wife with assault and malicious damage to property after she damaged a Mercedes Benz G-wagon which she thought belonged to Peterson Siyaya, a Trade Unionist and Malusi Gigaba's friend.
Explaining her actions, Norma said she went into a fit of rage after she received a call that Malusi was hanging out with a womanizer; and she decided to scratch the car she thought belonged to the womanizer who was making her husband have affairs. However, the car actually belonged to Thapelo Tshephe, a South African business tycoon.
This led to Nomachule spending the night in a police cell but was later released on bail. The events that followed this incident degenerated into a divorce saga and their ongoing hearings and testimonials at the Zondo Commission. Norma felt betrayed by her husband for pressing the criminal charges against her and lying about withdrawing them. And in August 2020, she announced that she has reverted to her maiden name, fueling speculations of a divorce.
Strings Of Controversies Forced Gigaba To Resign As Minister
His stormy personal controversies finally forced him to resign from his position as a minister in November 2018 after opposition parties in South Africa mounted pressure on him. This follows his many problems with governance and alleged dubious dealings with the Gupta and Oppenheimer families, including lying under oath at the High Court. Also, many South Africans believe his resignation is not unconnected to the embarrassing leak of his sex tape the month before.
Malusi Gigaba's Reputation Is Dragged Through The Mud by Nomachule At The Zondo Commission
Malusi Gigaba's woes are not only limited to his marital life, his various alleged dubious activities have landed him at the Zondo Commission. A state capture commission set up by Jacob Zuma to; "investigate allegations of state capture, corruption, fraud and other allegations in the public sector, including organs of state" in South Africa.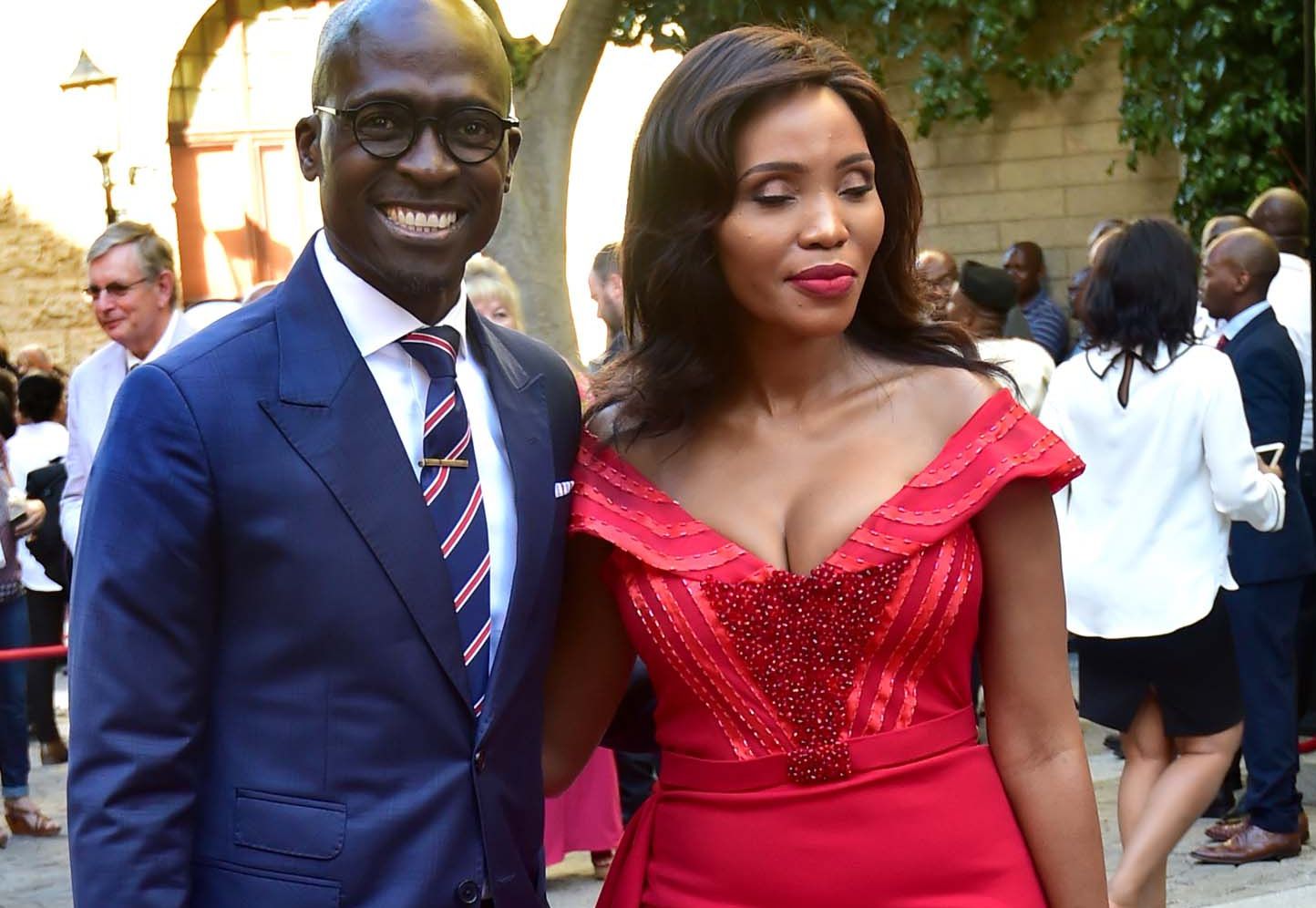 The former minister's trial at the Zondo Commission became a makeshift divorce court, as Norma testified against him after declaring her willingness to appear before the state commission against her estranged husband.
Testimonies Against Gigaba By Norma
During a tell-all interview in December 2020, she made damning allegations against Malusi Gigaba, including claims that the former minister was a porn addict which leads him to incessant infidelity. She also denied having anything to do with the leaked sex tape which Malusi had earlier claimed was for his wife, Norma said the sex tape was not for her.
She also went on to air more dirty laundry at the Zondo Commission against Gigaba, here are some of her most daring testimonies against the former minister;
Norma alleged that she saw Gigaba packing large amounts of cash into the safe in their home; and told her the money was from Ajay Gupta for the ANC campaign.

That Ajay Gupta also gave Gigaba money to bail his sister out of an R850 000 debt and his sister was also employed by the Guptas in the marketing department at their Sahara Computers business.

She also said that the minister did not 

"have much" as the state government also paid for most of his expenses, including his home, flights, and aides; and that "he only paid for DStv."

She also told the Zondo commission that Gigaba told her it was a top-six member of the ANC that leaked his sex tape as part of a scheme to politically destroy him.

That Malusi Gigaba used the cash he received from the Guptas to buy expensive suits. He also had over 100 suits at home and in storage.

She also said that the lavish renovations at the minister's

 

house were funded by Ajay Gupta.
Norma Mngoma alleged that the minister offered her one of his houses as a bribe to make her keep mute.
That their 2014 Honeymoon was paid for by the Guptas.
Malusi Gigaba Insists That Norma Is Bitter and Wants To Wreck His Political Career
Following the several damning testimonies against Gigaba by Norma, the minister has maintained his innocence, insisting that Norma is bitter and also trying to blackmail him because he refused her a large divorce settlement. He also said she is asking him for a huge settlement as a bribe.
Gigaba said the suits Norma said were bought in cash, were actually bought on a payment plan, and a discount. He also said some suits were sponsored by their designers due to his high profile. He called her a pathological liar and insisted he is a man of integrity and never offered her any of his houses.
He denied any involvement with the Gupta family as his estranged wife lied about all she was saying. Gigaba also revealed that he received an SMS telling him that Norma is plotting to kill him.
The minister also alleged that his estranged wife was rewarded with a car for her role in dragging his name through the mud. He went on to say that Norma lied about inheriting wealth from her family. He told the Zondo commission that Norma had told him when they first met that she inherited a large sum of money and assets from her late father who lived in New York. However, he later found out that the said inheritance was from her late fiancé who lived in South Africa.
He also refuted her claims of the Guptas paying for their 2014 honeymoon and insisted that it was actually Norma Mngoma who paid for their honeymoon.
Whilst Norma Mngoma told the Commission that she initiated their divorce in February 2020, Malusi Gigaba insisted that he was the one who went for the divorce in August 2020.
The current messy situation of Malusi Gigaba's marriage to Norma Mngoma has become a subject of national ridicule and embarrassment; as the Zondo Commission is still ongoing and there's more dirty laundry to be aired. Although Malusi Gigaba and Nomachule Mngoma are not legally divorced as the proceedings have not been finalized; the duo is currently separated and embroiled in a messy domestic dispute which has apparently spilled to the public.