Knowing them by their stage names doesn't translate into getting to know them by their real names. Though this may be how they want or prefer us to know them, the curious nature of man has made us dig deep to find out the real names of some of these great musicians – believing that being a real fan of a celebrity goes beyond just knowing their nick/stage names.
Some of these names sound funny anyway, probably, that is the reason why they have kept it away from the public but some others sound interesting.
So, here are your favourite Kenyan musicians and their real names, we hope you'll find them interesting. Take a look.
Your Favourite Kenyan Musicians And Their Real Names
1. Size 8 – Linet Munyali
30-year-old Size 8 as she is popularly called raised in Maringo Estate in Nairobi and the last of six children, attended Dr Livingstone Primary School where she topped in her class in the KCPE. In her high school, she got a scholarship in State House Girls.
Size 8 began as a secular musician but later switched over to gospel music in 2013. As a confirmation to that, she released her first gospel first single Mateke. Others like Moto, Yuko na Wewe, Jemedari, Afadhali Yesu and Pale Pale followed soon after.
She is married to DJ Mo.
2. Daddy Owen – Owen Mwatia
This Kenyan contemporary Christian music artist and songwriter is the brother of Award-winning gospel musician Rufftone.
The 35-year-old began singing right from his high school days at Eshihiru Secondary school. Owen credits his breakthrough in music to great support from his family, particularly his brother Rufftone and the late gospel artist Kaberere who he has constantly called his mentor.
Daddy Owen as he is popularly called is the founder of Malaika Awards and the Macho Macho campaign which aims at providing medical attention to the needy people with eye problems in Kakamega.
3. DJ Mo – Sammy Muraya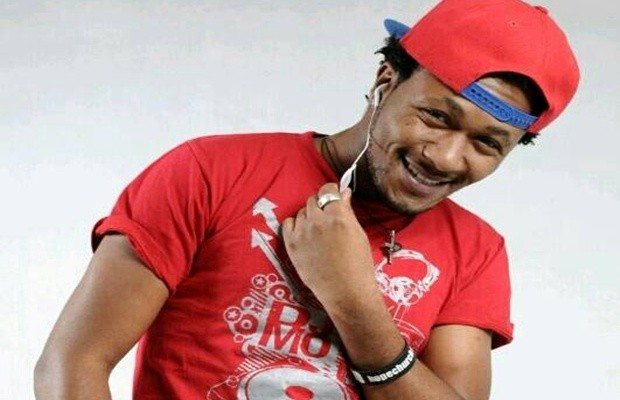 Sammy Muraya a.k.a DJ Mo began pursuing his career in music in 2004 after High school. He first worked with DJ Nev before standing on his own. In 2009 DJ Mo gained popularity following his participation in Pilsner Mfalme's DJ Competition where he became a finalist.
He is the founder of System Unit – a company that gives opportunities to talented Christian dancers. DJ Mo is married to another Kenyan artist Size 8 and they have a daughter together.
4. Octopizzo – Henry Ohanga
Octopizzo's love for music can be traced back to his early days in Kibera. According to him, he was musically influenced by the likes of Jay Z, Nas, Biggie, 2Pac and many more, this, of course, explains his choice of music – hip hop.
Before his musical career, Henry Ohanga took a computer course in Mombasa before moving to Nairobi to study as an electrician.
He worked in a juakali based garage for 3yrs before going into music full time.
Apart from music, Octopizzo is into many other things. For instance, he is the C.E.O of Chocolate City (Kibera) Tours and also the Founder and Executive Director of Octopizzo Foundation.
5. Redsan – Swabri Mohammed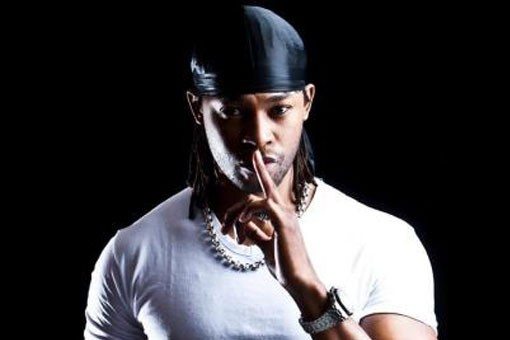 born 1 May 1981, Swabri Mohammed, popularly known as Redsan has risen to become a well-renowned ragga and dancehall artist, not just in Kenya but Eastern Africa and even the continent as a whole.
His music career kicked off after he won the Star Search challenge hosted at Carnivore discothèque in Nairobi in 1998.  In 2002, he released his first album Seasons of the San as part of the Ogopa DJs unit.
Redsan currently owns his own record label Dutty Sounds which focuses on dancehall, hip-hop and R&B musicians. He has won several awards including the 2005 Chaguo La Teeniez Award for Best Male Artist and the 2005 Kisima Music Awards for Best Reggae/Ragga.
6. Lady Bee – Bernice Nduku Mugo
This secular turned gospel singer began her music career in the early 1990s with the Jambo rebels band.
In 2000, she left for Dubai where she joined Bilenge Musica and recorded her first album Zamu yangu in 2007.
She returned to Kenya the same year and joined Pro Habo music label where she recorded her other hit songs like Chali wa mtaani, Sema nami, and kumbuka.
In 2012, she moved away from secular to gospel song and released her hit song Matunda.
7. Avril – Judith Nyambura Mwangi
Also known as mononym, Avril is another Kenyan singer-songwriter, actress and entertainer whose works have earned a Nzumari Award, Kisima Music Award, Golden Mic Award and two Chaguo La Teeniez Awards.
The multiple award-winning singer who was born and raised in Nakuru began doing music as a second-year student at the University of Nairobi.
In 2007, she signed a recording contract with Ogopa and recorded her first single, mama which was not released until 2009.
The success of Mama encouraged her to do more. Avril gained popularity following her collaboration with A.Y on his 2010 single Leo Remix.
 8. Amani – Cecilia Wairimu
Amani is one of the strongest female artists in Kenyan's music industry whose immense contributions to the industry has earned several awards and nominations: which includes the Best Female category at the 2009 MTV Africa Music Awards, Pearl of Africa Music Awards, Kisima Awards and Chaguo La Teeniez Awards.
Her entry into the industry came in the early 2000s with her debut singles Move On, Tahidi and Papii which were on every radio station in Kenya. She has also done collabos with artist like Nameless.
9. Nameless – David Mathenge
Nameless is actually not nameless, his name is David Mathenge. The multiple awarding-winning artist was born in August 1976 and holds a degree in Architecture from the University of Nairobi.
Nameless came to the limelight in 1999 with his first hit single Magarider. His other hit songs are Butterfly, Sinzia and Salari.
Like Rufftone, Nameless is also married to fellow musician Wahu Kagwi and they have two daughters, Tumiso and Nyakio
10. Nonini – Hubert Nakitare
Well known for his controversial and sexually explicit lyric, Nonini is also referred to as the godfather of Genge. He is the founder of P-Unit (Pro-Habo Unit).
Nonini first won the heart of Kenyans with his debut single Nonini ni Nani? Then, his 2002 track Manzi wa Nairobi, gave him both national and regional recognition.
11. Bamboo – Simon Kimani
Simon Kimani was raised in Inglewood, California and was sent off to Kenya at the age of 17, to stop him from living the dangerous life they feared he might have if he stayed in Inglewood.
Back in Kenya, Simon made a name for himself by acquiring a record deal and producing his first album, Nairoberry with his group K-South in 2001.
He founded the record label Project 254 alongside Tim Waindi and Attitude. Bamboo is also a member of the record label The Grass Company.
12. Rufftone – Roy Smith Mwatia
Roy Smith Mwatia is a Kenyan gospel artist popularly known as Rufftone. He started off his musical career as a secular artist in 1999 before he became born again and switched over to gospel music.
Rufftone comes from a family of musicians, as all of his brothers are in the music industry. Rufftone is the brother of Daddy Owen whose real name is Owen Mwatia.
He is married to Susan Njoki a.k.a Krystal who is also a gospel artist in Kenya.
Roy is a Goodwill Ambassador for Public Diplomacy of the Republic of Korea and also the founder of Lampstand Music Record.
13. Nazizi – Nazizi Hirji
Kenya's first lady Nazizi Hirji started off her music career in such a grand style. The mother of one was a member of the famous Necessary Noize group which comprised of herself, Wyre and Bamzigi, before the latter quit.
That notwithstanding, the reggae diva has continued to pull weight in Kenya music industry and beyond.
14. Wyre – Kevin Waire
Kevin Wyre is a popular Kenyan R&B/reggae artist known from the groups Necessary Noize and East African Bashment Crew.
Wyre who is also a solo artist, has two solo albums to his credit. He has been relevant in the industry since the 1990s.
15. Bahati – Kevin Kioko

Bahati didn't have what many would consider a very pleasant childhood. After his parents' death, young Kevin went to the ABC orphanage in Mathare slums for shelter.
After obtaining a C+ in KCSE in 2011 from St Theresa's Boys in Eastleigh he decided to move into the music industry and first single Siku Ya Kwanza released in 2012 made him a star almost immediately.
Before his debut album in 2012, Bahati gave a fantastic solo performance in 2010 playing guitar at the Music Festival National Level held in Nakuru. The following year,  he represented his school St. Theresa Boys High School Eastleigh at the National Music Festival where he sang and played the guitar.
Kevin has received various nominations for best video of the year and best collaboration. In 2014, he won the Groove award for the best male gospel singer.
16. Madtraxx – George Muigai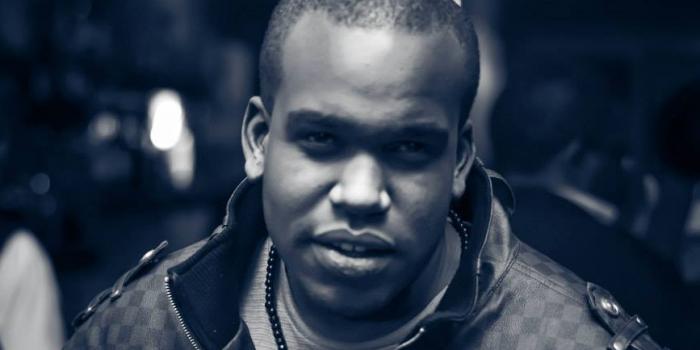 George Muigai popularly known as Madtraxx is one of Kenyan's most respected producer and rapper.
He has featured as a producer on Coke Studio Africa 4 working with other artists around Africa. His hit songs include Skamaress, Boda Boda, and Geuka.
17. Marya – Mary Wanjiku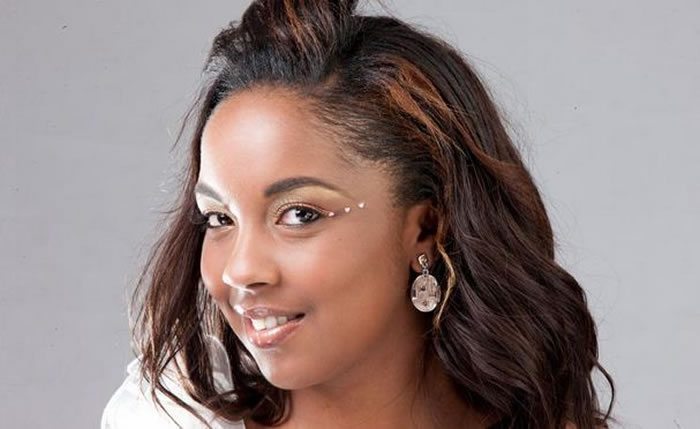 The Sishiki Simu singer is popular as Marya but her real name is actually Mary Wanjiku.
She became a recording artiste in 2008 and has ever since maintained her relevance in the industry, singing about what happens around.
18. Kris Eeh Baba – Christopher Njogu Munene
Kris Eeh Baba's real name is Christopher Njogu Munene. This Kenyan gospel recording and performing musician was born 4th September 1988 and came into the limelight when he released his song Eeh Baba that earned him the stage name 'Kris Eeh Baba'.
The multiple talented and award-winning artist attended Parklands Boys High School and a member of Deliverance Church in Nairobi's Kahawa West.
19. Jaguar – Charles Njagua Kanyi
Although he goes by the stage name Jaguar, Charles Njagua Kanyi has the humblest and meanest beginnings you can ever imagine. He was born in the suburbs of Nairobi with three other siblings.
Jaguar's mother died when he was just 11 and to survive, he worked as a tout in Nairobi's Matatus (Public Service Vehicles) and did so many other odd jobs. With support from friends, he was able to complete school.
His breakthrough came in 2004 when he released his first single. Jaguar. He later joined East Africa's music Powerhouse Ogopa Deejays in 2005 where he recorded and released several other singles that became major hits like kigeugeu, Kipepeo, Kioo, and One Centimeter –  a collaboration with Popular Nigerian Artiste Iyanya.
20. Willy Paul – Abubakar Radida Opondo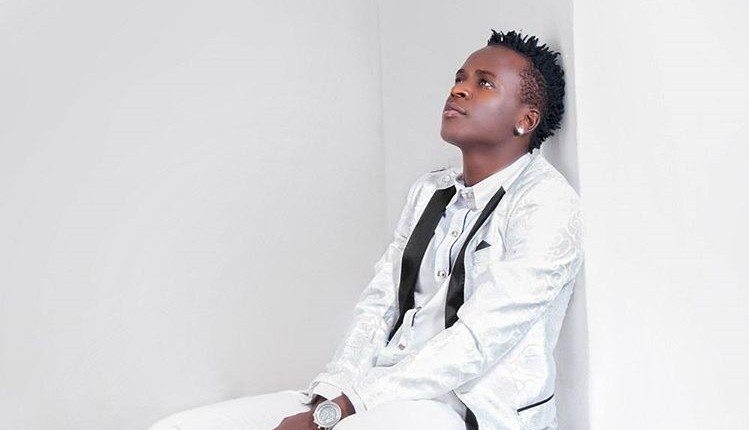 Going by the stage name Willy Paul, Abubakar Radida Opondo is one of the most controversial gospel artists in the country, owing to several scandals he has been linked to.
That aside, let's tell you a little about this artist, 23-years-old Willy Paul is the last of five children. His father (now late) was half Tanzanian and half Kenyan while his mother is half Ugandan and half Kenyan. His father was a carpenter and his mother worked as a stylist in a salon before she became confined to a bed.
The promising artist who grew up in Area 3 of Mathare North, dropped out of school in Form Three and have been supporting his family through music.
About his salvation, he said he became born again while in form 1. In 2013, he took home Groove Awards for the male artiste of the year.
21. Ala C – Morris Githinji
Morris Githinji A.K.A Ala.C was born 22-years ago in Murang'a County. He attended Kaganjo primary school and Kiaguthu boys high school.
He began singing very early in his Sunday school class, the love for music according to him grew as the head of music in Christian union, school choir and Murang'a district schools' joint choir.
After high school in 2009, he joined Calif records to pursue his musical career. In the same year, he met Clemo who invested coached him and by the following year, he got a chance to be signed in the music stable.
22. Pitson – Peterson Ngetha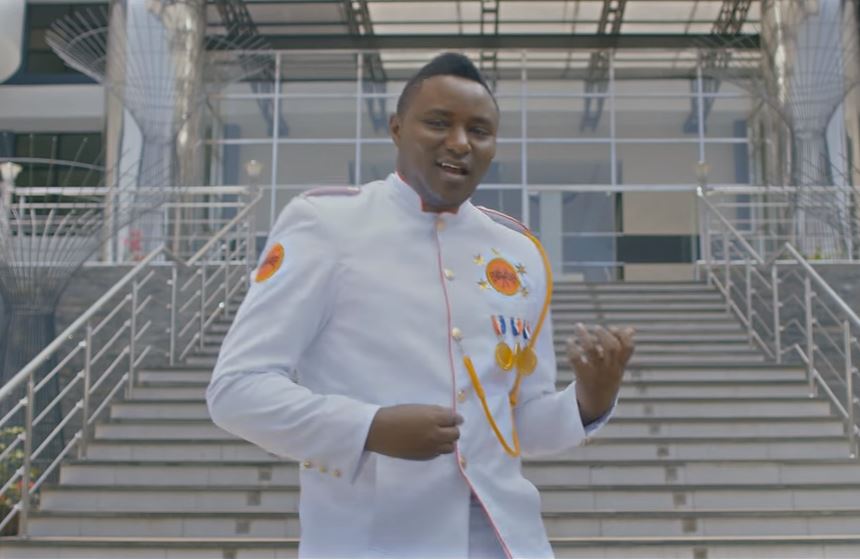 Peterson Githinji popularly known as Pitson is popular for his hit song Lingala Ya Yesu – for which he received Groove Awards in 2014.
Pitson was born and raised in Eastleigh. Life was really hard for them as a family as his parents were jobless but this did not weigh down determined Peterson from getting an education.
After graduating from Eastleigh High School, Pitson proceeded to Inorero University where he studied Law. After his degree in Law, He went to Jomo Kenyatta University of Agriculture and Technology for a degree in Bachelor of Commerce.
He married the love of his life Carol Mwai in December 2013 and they are blessed with a baby boy. He owns a sound company, called Pitsounds.
23. Frasha – Francis Hamisi
The physiotherapist turned musician goes by the stage name Frasha but his real name is actually Francis Hamisi.
Frasha practised for five years before abandoning the medical profession to follow his love for music.
Not so much is known about his personal life as he protects his family from the limelight. But we do know that he has been married for over a decade and they have two lovely kids together.
Once in an interview with Daily Nation, he said he has been able to differentiate between Frasha and Hamisi- as Hamisi is a parent, a dad who runs a home for his kids, while Frasha is the entertainer made for the stage.
24. Kidum – Jean Pierre Nimbona
The name Kidum isn't new to many Kenyans but what of the name Jean Pierre? Well, no need to get confused as the name refers to the same person.
The 43-year-old Nairobi-based musician who was named Best Male Artist of East Africa at the 2012 Kora Awards actually got his nickname Kidum which eventually became his stage from his mother. Kidum literally means a 20-liter jug, his mom choose to call him this because of his big size.
He began playing drums quite early. He fled Burundi (the land of his birth) for Kenya in 1995 where he further developed his music career. In 1999, he recorded his first song Yaramenje, today he is a name to reckon with in Kenya's music entertainment.
25. Jimwat – James Wathigo
This Kenyan Genge rapper coined his stage name Jimwat from his first and last name – James Wathigo.
He was born on 21 May 1985, grew up in Kabete, Nairobi and attended Musa Gitau Primary School and Kikuyu day secondary School, Thooto. After high school, he took a computer training before studying Graphics Design.
Jimwat started rapping while he was in Class 7 but didn't come into the limelight until 2003, entertaining his fans with hit after hit.
He disappeared from the music scene for some time as a result of alcohol and drug addiction but made a huge come back with Am Coming Home.
26. Alpha Msanii – Wycliffe Waweru
Wycliffe Waweru A.K.A Alpha Msanii said Gospel music influenced him in his early days before he developed a love for hip-hop later as a teenager.
The music of Notorious BIG, 2Pac, were real inspirations to him as he took a step into the music industry. In 1999, Alpha Msanii participated in his first rap battle at the popular Florida 2000, the following year, he joined a group of rappers and formed The Slum Dwellaz.
With financial assistance from family, friends and well-wishers, the group recorded their first single Nikuget. 
After two more singles, the group broke up and Alpha Msanii pursued a solo career.
27. Mejja – Major Nemeye Khadija
Major Nemeye Khadija, popularly known as Mejja or Okwonkwo, has a way of turning every bad experience into funny, memorable and entertaining songs.
Although not much is known about his bio online, the Kenyan rapper, Mejja unveiled the face of his daughter online some months back. Mejja has over 50 songs to his credit.
28. Jua Cali – Paul Nunda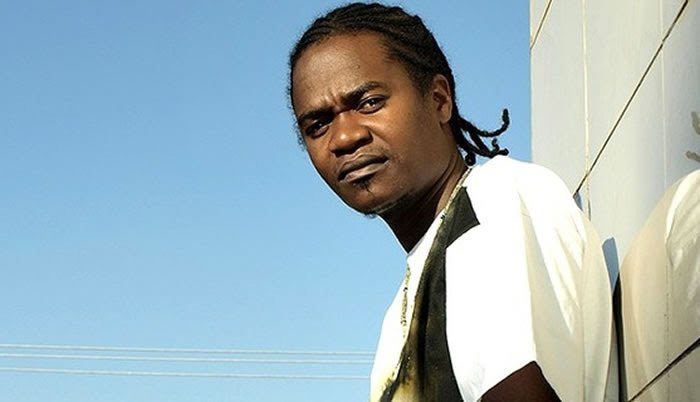 Going by the stage name Jua Cali, Paul Julius Nunda is a Kenyan hip hop artist who performs in Swahili.
He was born in September 1979 and attended Ainsworth Primary School, Shepherds Junior Buruburu, Jamuhuri High School and later Kenya Christian Industrial Training Institute (K.C.I.T.I) Eastleigh where he obtained a diploma in Information technology.
His parents are late. He founded Calif Records in 2000, alongside Clemo. Jua Cali's songs include Ruka, Kamata Dame, Kuna Sheng, Ngeli ya Genge, Karibu Nairobi among many others.
Jua Cali is married with two sons.
29. Khaligraph Jones – Brian Robert Ouko
Brian Robert Ouko popularly known as Khaligraph Jones is a Kenyan rapper born 12th June 1990. He was raised in Kayole Estate in Nairobi. Jones who performs comfortably in both Swahili & English, released his first song at the age of 13.
He won Channel O Emcee-Africa competition in 2009 and was named Kenyan Music Ambassador in 2014.
30. Cannibal – Ralph Masai
The rapper who said he prefers to keep his personal life off the media was born and raised in the Coastal parts of Kenya. His education began in Mombasa then Nairobi and also South
Africa.
He attended Valentine primary school, Sacred Hearts Mombasa for his secondary education and the University of Nairobi where he bagged a degree in Business Management before moving over to South Africa for further studies.
He is the first child in a family of four boys. Cannibal has been in the music industry for over two decades.
In 1999, one of his first songs with Sweet Brenda did so well it got them a Kisima Awards nomination. In an interview with Nairobi News in 2016, he revealed he has two daughters.
31. Gabu – Gabriel Kagundu
Gabu's real name is Gabriel Kagundu. Gabu discovered his love for music quite early in life. In 2004, he worked with Calif records on his debut single Paulina – the song became so popular that it was used as the theme song for a popular Television show called Dance Mania.
He is involved in mentoring upcoming artists – he does so through his collaborative company Absolute Entertainment.
Gabu is a member of P-Unit – a Kenyan Pop group that have Frasha and Bon'eye as members.
32. Bon Eye – Boniface Chege
Boniface Chege popularly known as Bon Eye is one of the three artists that make up Kenyan's pop group P-Unit.
Bon Eye's love for the arts is not just in music, he started off writing plays and acting in Secondary school. After High school, he proceeded to Nairobi Film School and studied Film and TV Production.
He has worked as a part-time deejay in various clubs across the country and has featured in a number of TV drama series including Mali, Siri and Makutano Junction.
Bon Eye is the only East African artiste to be selected for the Shuga II theme song – an MTV Africa drama series 2012 production.
He is married with a son.
33. J Blessing – Jibril Blessing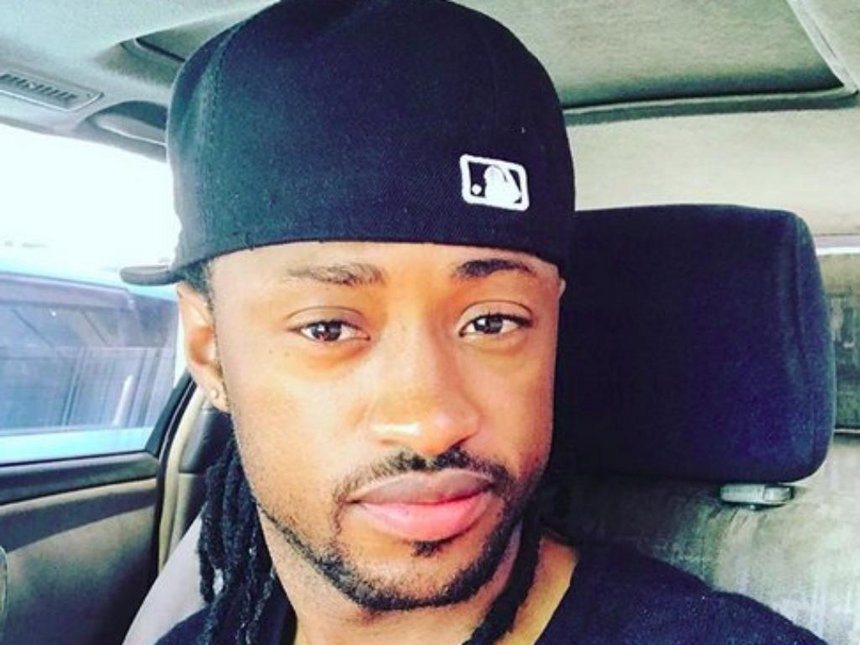 Jibril Blessing (JBlessing) is one of the most popular music video directors in the country.
Jblessing began as a freelance video director and producer before establishing Link Video Global – a production company based in Nairobi Kenya.
So far, he has been to mentor, groom, launch and establish young people who have interest in the art, some he has been able to help find their dreams as musicians, others as producers.
His work has earned him several awards like the Audio Producer 2010 at the Mwafaka Awards and Best Video Producer 2011 at the Groove Awards.
34. Rabbit – Kevin Onimba
Kevin Onimba a.k.a Rabbit Kaka Sungura is an incredibly talented rapper and songwriter.
He was called Rabbit because he sold rabbits as a child. His other nickname Kaka Sungura he got from Harry Kimani who told him he is more of a storyteller than a musician and thus, gave him the name.
He released his first album Tales of Kaka Sungura in 2008 and much more have followed.
Rabbit's music career was further brought into the limelight when he met Jorma Taccone (a member of The Lonely Island) in 2011 when he visited Nairobi, Kenya as part of his trip for AFAR Magazine's Spin the Globe.
Sungura collaborated with Taccone to make a rap video that had over 1.2 million views. Taccone later wrote an article for AFAR Magazine documenting his experience with Sungura.
Rabbit currently has several albums and more than 100 songs, mixtapes and collaborations to boast of.
35. DK Kwenye Beat – David Kilonzo
Gospel artist David Kilonzo, who is better known by the stage name DK Kwenye is popular for his songs – Asusu, Furi Furi, and Sari Sari.
David began singing right from his Sunday School class. His love for music grew that by age 14, he had already written his first song G.O.D.
Today, DK Kwenye is one of the most celebrated local gospel artistes in Kenya.
36. Abbas Kubaff – Andrew Kabiru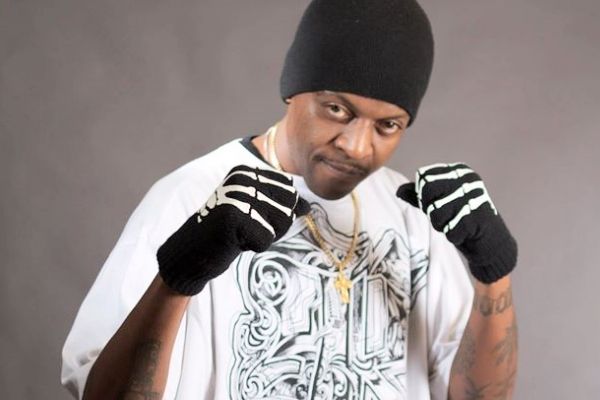 Abbas Kubaff was born 8 January 1978 as Andrew Kabiru Karuku. This popular Kenyan hip hop artist began his music career as a member of the rap group K-South before going solo.
As a solo artist, Abbas is famous for hit songs Chapaa and Tokelezea. He has won a Chaguo La Teeniez Awards in 2008 and a Golden Mic award in 2011. 
37. Kenrazy – Kenneth Aketch Oluoch Barnabas
Kenrazy was born and raised in Jericho Estate of Nairobi. He is the fourth child and only son of his parents. He began to pursue his music immediately he left high school in 2006 and his rise in the industry was quite rapid.
In 2007, he won a rap battle competition which earned him a recording deal with the Jomino Entertainment. In 2008, he released the massive hit song TICHI, which became the number one song in every Kenyan radio station for many months.
In the same year, the song won the award for Most Addictive Track in the prestigious Chaguo La Teenies Awards.