Faye Marsay is an English actress who started acting at a very tender age before making it to the top with her versatile style of acting. Among her top works are Television series The White Queen, where she portrayed the character of Anne Neville, Need for Speed where she played the role of Amy and as tormenting Waif in the Home Box Office (HBO) series Season 6 of the Game of Thrones.
One thing very unique about the English actress is her versatility when it comes to roles she can play, more often she adapts swiftly in divergent roles. This has caused a lot of people to seek more information about her and why she is that good. Here we will explore everything you need to know about the amazing actress.
Who is Faye Marsay of Game of Thrones?
Faye Elaine Marsay was born on December 30, 1986, in Middlesbrough, Cleveland, England. Though the names of her parents are unknown, her father was said to have been a steelworker and a firefighter while her mother was a secretary for the National Honor Society (NHS).
She attended Laurence Jackson School in Guisborough, Cleveland before going to Prior Pursglove College. Faye Marsay then enrolled in Bristol Old Vic Theatre School where she learned the rudiments of acting. When she was in Theatre School, she featured in several stage works which include Hard Times where she played the role of Sissy Jupe and in Macbeth where she acted the character of First Wyrd Sister and Fleance as well as in Disco Pigs where she played Runt.
Everything You Need to Know
Her Career Progression
After her acting education and with enough exposure she garnered from stage performances, in 2013, she landed a major role in a TV series titled The White Queen where she played the role of Anne Neville. Faye Marsay went on to star in a series titled Fresh Meat where she played the role of Candice Pelling.
The year 2014 was a remarkable one for the actress as she starred in three Television series; The Bletchley Circle, Glue and Doctor Who as well as in one film titled Pride where she played the role of Steph Chambers. The following year, she featured in a series titled My Mad Fat Diary and Game of Thrones where she played the deadly assassin, The Waif who tormented the series favorite, Arya Stark (Maisie Williams).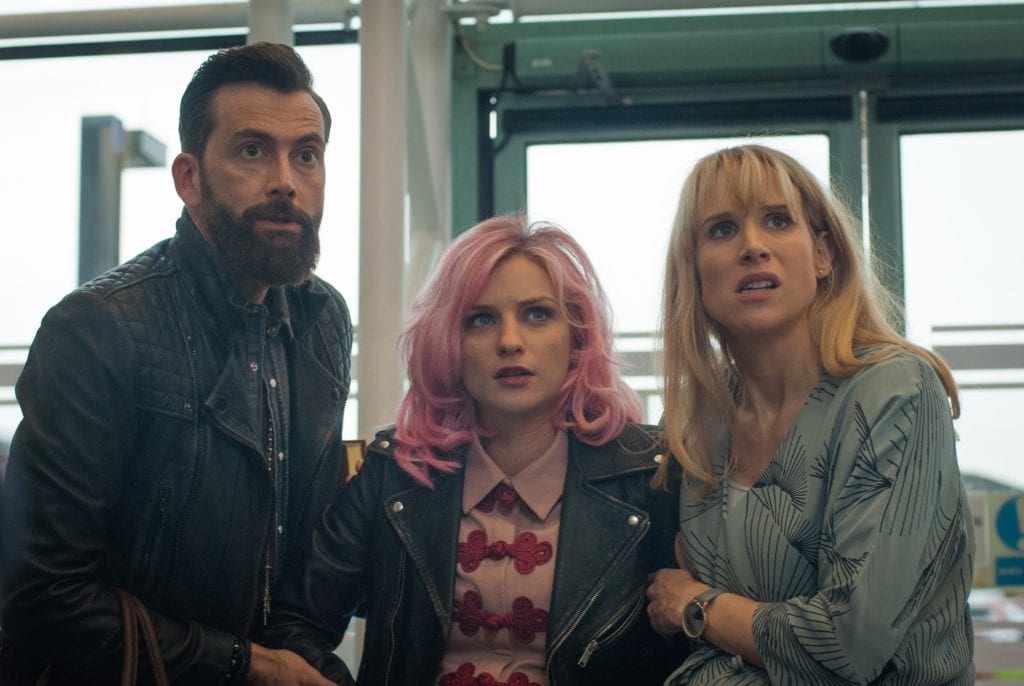 Other of her major series and films include Black Mirror (2016), Bancroft (2017), Darkest Hour (2017), You, Me and Him (2017), McMafia (2018), A Private War (2018) and many more. The English actress also appeared as Amy in the video game Need for Speed, the BBC Radio 4 Drama titled The Price of Oil where she starred in the episode No Two Day as Izzie.
Net Worth
Faye Marsay has been enjoying a long and successful career as an actress which commenced since she was a kid. With many television series, film appearances and stage works to her credit, she really does not need an introduction. Her earnings are mostly from acting. Faye is reported to have a net worth of $1 million.
Relationship
From the information available about the actress, she is still unmarried. Marsay is among the few actresses that have carefully kept their personal life out of media attention. A question of who her boyfriend is has been asked a million times with no concrete answer provided for the question. No man has ever been linked to the actress. Maybe she is just investing her time and energy in her acting career.
She was once rumored to be a lesbian; this is not unconnected to the role she played Steph Chambers in the comedy film Pride (2014) that has LGBT historical content, and her portrayal in You, Me and Him (2017) as lesbian Alex. That may have fuelled the rumor of her being a lesbian. Plus the fact that as a successful actress, she has not bee romantically linked to a known boyfriend or even married man.
Read Also: Jessica Henwick Ethnicity, Dating, Boyfriend, Parents, Age, Height
Social Media Exit
Following the star actress's assassin role in the Game of Thrones where she tried to Kill Arya Stark, a lot of people took up to social media to attack her and gave her waves of abuses. When she could not calm them down and make them see reasons that it was just a drama, she had to quit Facebook as she found the platform to be scary.
Height, Weight and Other Body measurements
Faye Marsay has definitive sexy blue eyes that complement her skin tone. She stands at a height of 5 feet 2 inches (1.57m) and weighs 54 kg (119lbs). She has a bust measurement of 33inches, waist size of 32 inches, hips of 34 inches and wears a bra size of 32A.